Going Solo: Ideas for Going on Holiday Alone
Going on a solo holiday could be one of the best things you do for yourself. Now you have begun to contemplate the idea of going it solo, all you need is a little push in the right direction and you'll soon ask yourself why you hadn't planned one sooner. A single traveller holiday can be a life-changing experience with endless rewards; but with so many options and possibilities it can be hard to know where to start.
Read on for solo travel inspiration with our insightful guide, to help you decide exactly what you want to do and where you want to go.
Why should I go on holiday alone?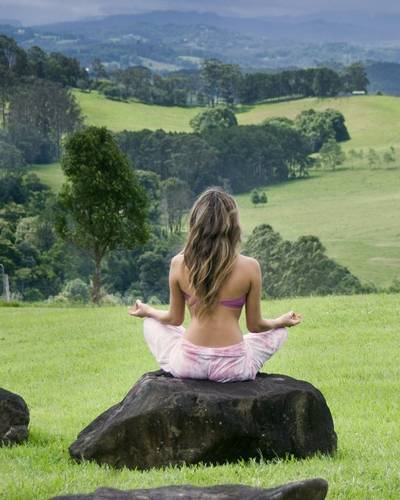 If the idea of embarking on your first solo holiday is a daunting prospect, take a look at just some of the ways travelling solo can be a rewarding and life-enhancing experience:
- Without the need to compromise when travelling with family and friends, a singles holiday is a fantastic excuse to be gloriously selfish with your holiday in doing exactly what you want, when you want.
- By giving yourself a break from the stresses and strains of everyday life, and with no interruptions, a singles holiday is the perfect opportunity to unplug, de-stress and find the time to really focus on your health and fitness needs and goals.
- For social butterflies, our range of group retreats are a fantastic way of meeting like-minded singles, who could even become new friends for life.
- By taking control and testing your independence, a solo holiday can offer a massive boost to your confidence and self-esteem.
Which destinations are suitable for solo travellers?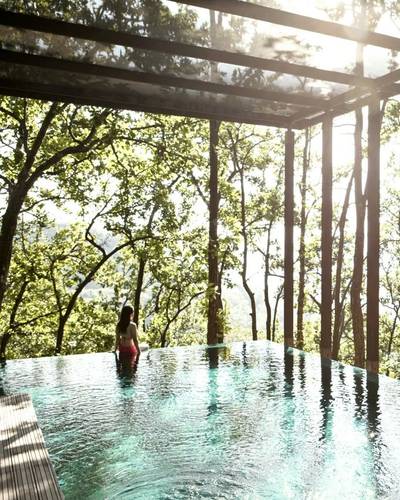 Are you on the search for sunshine and adventure or seeking more of an escape to boost your body, mind and soul? There are a multitude of safe and life-enhancing destinations for solo travellers to choose from:
- Delve into the azure waters and soft, white sands of the Caribbean on a holiday that's perfect for sunshine lovers and water-sports enthusiasts. The Caribbean is a safe place for solo travellers with a large variety of exhilarating activities and opportunities for singles.
- For solo travellers wishing to re-connect with nature then Bali could be the perfect destination. Escape to the lush mountain hillsides for the ultimate in calm and tranquillity in one of the most peaceful countries worldwide.
- Experience beautiful natural wonders and a stunning diversity in surroundings, from lush jungles to sandy white coastlines. Make a trip to Thailand, also known as the 'Land of Smiles' and prepare to be welcomed by some of the warmest people world-wide making it perfect for solo travellers.
- For those wishing to escape the stresses of life back home and unwind in spiritual, life-enriching surroundings then India is the idyllic destination. Re-balance body, mind and soul within the Himalayas with breath-taking views and other single travellers to keep you company.
- For a healthy holiday without the long-haul flight dive into the rich and diverse culture of Europe with endless destinations to choose from. Opt for a beach side paradise wellness retreat in Spain or discover the culture and cuisine of Croatia for an indulgent solo escape.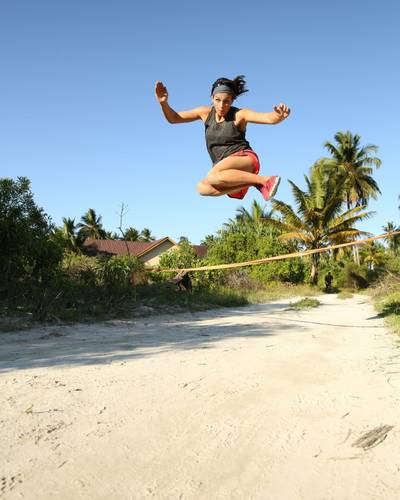 - For those looking for a reviving wellness experience, our detox holidays will cleanse and purify your body from the inside out, whilst our luxury spa retreats offer the perfect opportunity to de-stress and unwind.
- Sports enthusiasts looking to meet like-minded solo travellers will love our sports escapes and tennis holidays, for the opportunity to unleash the fun-side of your competitive edge.
- To reconnect with your body, mind and soul, embark on one of our popular yoga retreats, to experience the benefits that yoga and meditation can have on a stressed and tired mind.
- Give yourself the chance to socialise with fellow solo travellers whilst improving your health and fitness on our group retreats that will uplift your mind and invigorate your body.
- For adventurous solo travellers in search of cultural discovery and wellness recovery, our Discover Recover holidays are the perfect opportunity to travel the world and venture through exotic lands.
- Reach your fitness goals with a wide selection of 1-on-1 activities on our exclusive Fusion Fitness holidays. Tailor-make your dream wellness holiday with your favourite sports, activities and spa therapies.
We hope our guide has helped you choose your solo journey path. Now that you have more of an idea of what you are looking for, find inspiration with our Singles Holidays