Yoga Retreats for Better Posture and Bone Health
Created: 17 October 2016

17 October 2016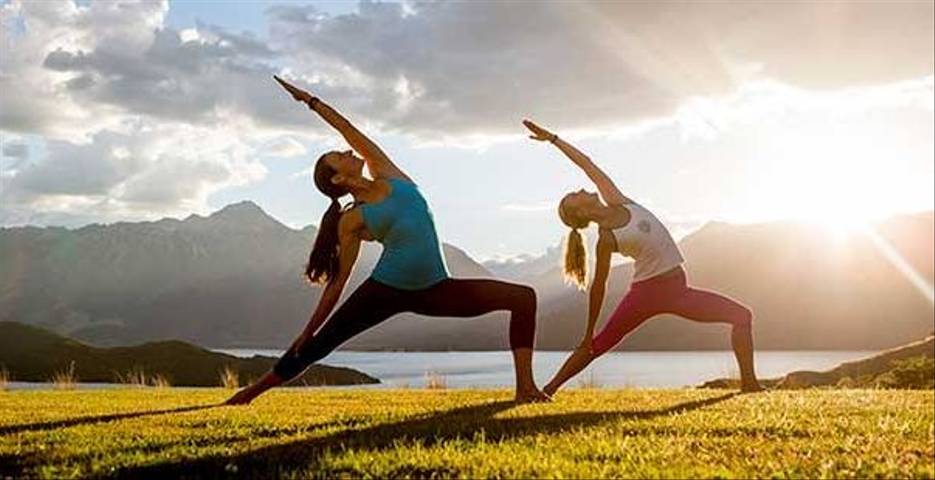 In support of World Osteoporosis Day, we're featuring our ultimate top three choices of yoga retreats that can help create better posture. The message is simple, our modern lifestyles are full of sitting on chairs, at desks and generally being immobile – yoga can combat this! From one of our previous blogs, our very own wellness travel expert and co-founder, Paul Joseph attested to this as he recounted his story on how yoga changed his life for the better.


Why Yoga?

By engaging in a daily practice of yoga, we can start to open the body out, expand in areas that are typically closed, and free parts of the body that are tied up in stress. The simple act of engaging in motion through vinyasa (moving in a particular way) and reversing our typical movements using asana's (postures) has the power to strike a balance in the body that we may feel we had lost after childhood.

As well as tackling our posture and improving our overall wellbeing, a little-known fact is that yoga can help with the internal health of our bones, especially with those suffering from osteoporosis. This is because when we place bones under stress, they, like the rest of our body, respond. Studies have found that yoga, therefore, fosters osteocytes – tiny cells that encourage overall bone density and strength. This internal power has long term, far reaching effects that can only be said to be beneficial for anyone involved.
So what are you waiting for, grab a mat and come join us in our favourite yoga wellness breaks for better posture and healthy bones!


Find your inner zen at Amatara Wellness Resort

Perched on the south-eastern peninsula of Phuket, this top yoga destination is ideal for anyone looking to unwind and delve deep into their body. The program begins with a yoga consultation to get to the bottom of what you're trying to achieve, and then continues with different yoga practices and the freedom to attend any group classes you'd like. It's all tied in with Ayurvedic therapies and Thai massage to help ease the body into balance. Meditation and wellness consultations are also provided to ensure the mind is properly attended to and you return home feeling rejuvenated.

More information: View Amatara Wellness Resort


Ease your back pain with yoga at Fusion Maia

With a spectacular waterfront location in central Vietnam, this wellness retreat is a truly unique location for a yoga holiday. You'll engage in daily private yoga classes alongside group classes to ensure you get that personal touch as well as the support of a group. A minimum of 2 daily spa treatments are also guaranteed to you, and the extensive spa menu will ensure you're always trying something new. There's also great emphasis on taking your practice off the mat as you explore the area or try something new each day with the aid of a guide.

More information: View Fusion Maia


Join other yogis on a group yoga class at Komune

Infamously located beachside on the Island of the Gods – Bali – this wellness escape provides the perfect setting for turning inwards. Guests can learn yoga on holiday alongside daily spa treatments to truly reshape the body and combat its habitual tendencies to adopt poor posture. A private yoga session is also given to teach you how to foster a home practice and ensure you adapt what you've learnt into your daily life. This transformational aspect of the program is enhanced by the indulging in an activity day either by climbing a volcano, going out surfing, or taking in a traditional cooking class.

More information: View Komune
Talk to one of our Travel Specialists on 1300 551 353 or contact us here to discuss tailor-making your perfect yoga holiday.