The World's Best Detox Spa Retreats for the Ultimate Health Reset
Created: 21 January 2019

21 January 2019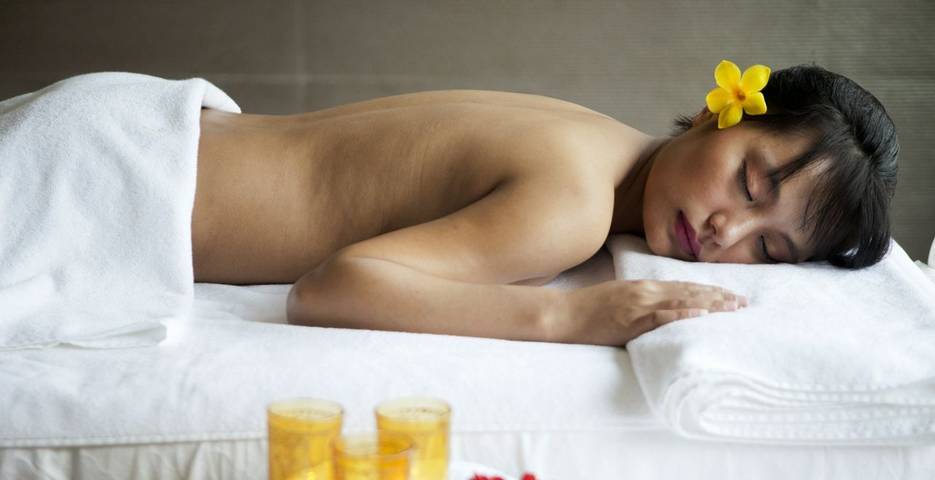 With the brand new year just settling in, now is the ideal time to give your body a fresh reboot. But where, you ask? In this blog, we have compiled the world's best detox spa retreats to do just that (and more!). This is the only list you'll ever need to spark your wellness wanderlust and kick-off 2019 with a clean slate. From the vibrant archipelago of the Philippines to the beautiful Mediterranean coast, swap poor diets, fatigue and bloated bellies for the perfect balance between health and hedonism on an awe-inspiring detox and spa holiday. Make this year your best one yet as you reset your body's natural systems on an away-from-it-all sanctuary that will leave you fully recharged and renewed.
Best for Holistic Detox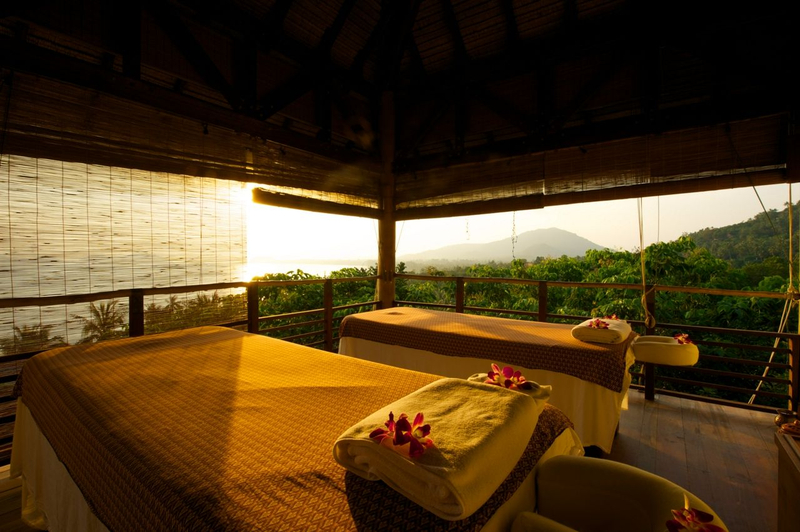 Journey to the tranquil south coast of Koh Samui to experience a holistic spa getaway that has everything you need for a total wellness overhaul. Kamalaya's research-based comprehensive detox program combines medical science and holistic therapies to optimise your body's natural detoxification processes in every way. Begin your stay with a wellness consultation complemented with a thorough body analysis for a tailored approach, followed by cleansing therapies inspired from Eastern and Western traditions. With a variety of spa treatments and rejuvenating activities at your disposal, a stay at this beautiful retreat is sure to deliver the results you desire.
More information: View Kamalaya Koh Samui
Best for Medical Spa Detox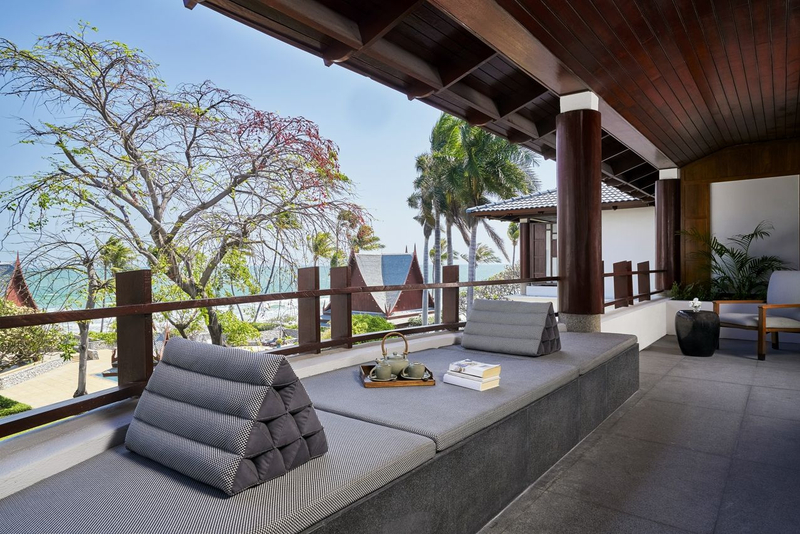 This secluded haven of life set within lush tropical gardens on the coast of Hua Hin truly sets the tone towards healthier living. An award-winning detox retreat in Thailand, Chiva Som is a benchmark for its fine-tuned methods to achieving individual wellness goals. After an initial consultation, you can choose to go through a radical dietary change or a much gentler approach with the help of holistic spa therapies. The variation of treatments and activities will depend on your specific goals and needs. You'll also be given a set of natural supplements to aid the detox process, together with the option to incorporate colonic hydrotherapy for a complete cleansing experience.
More information: View Chiva Som International Health Resort
Best for Active Detox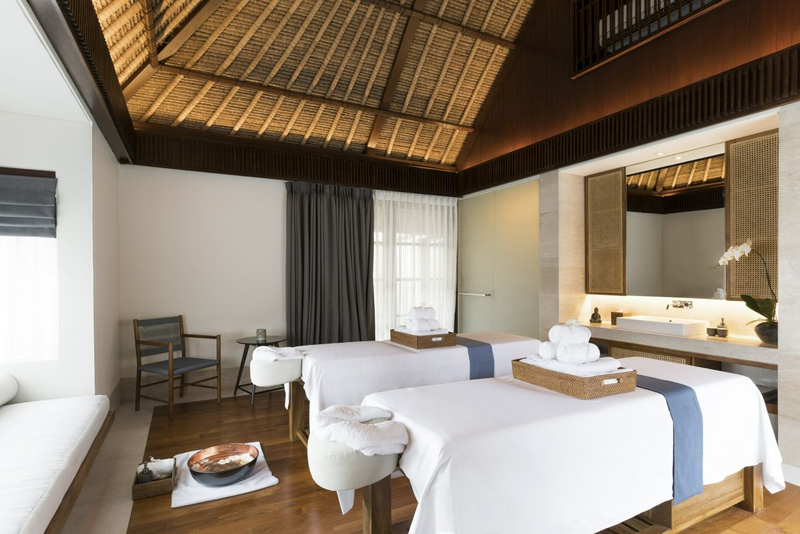 Fly to the breezy hills of Nusa Dua in Bali for a full-body wellness blitz. Combining the latest in medical science and ancient healing practices, REVIVO gives you a detox and weight management program that promises life-long benefits. With an integration of Balinese therapies backed by nutrition and holistic fitness classes, this spa haven offers an all-encompassing retreat for a complete health reboot. Clean up your diet through wholesome food and keep active with hybrid fitness activities to encourage safe and healthy weight loss. Cap off each day with a range of spa treatments to help make you feel rejuvenated and relaxed after your stay.
More information: View REVIVO Wellness Resort
Best for Natural Cleanse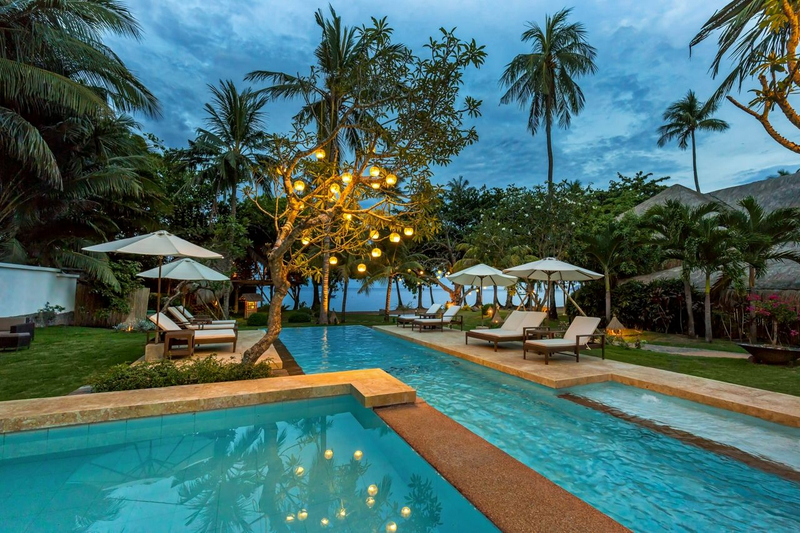 'Let food be thy medicine' is the main ethos of Atmosphere's detox program. Set on an undisturbed setting of an old coconut plantation, Atmosphere Resort is an idyllic getaway for a nutrition-centric wellness holiday experience. With the help of Dave Catudal (traintotransform.com), an internationally recognized digestive health expert and celebrity fitness trainer, the retreat offers two distinct detox methods: the immune boosting Express Detox, conducted over a period of 2 to 3 days and Digestive Health Detox, designed for a full digestive system cleanse completed over a minimum of 5 days. Both detoxes offer a comprehensive program with activities and spa services that support overall wellness and a tasty menu that leaves you feeling light but satiated.
More information: View Atmosphere Resort
Best for Pampering Spa Detox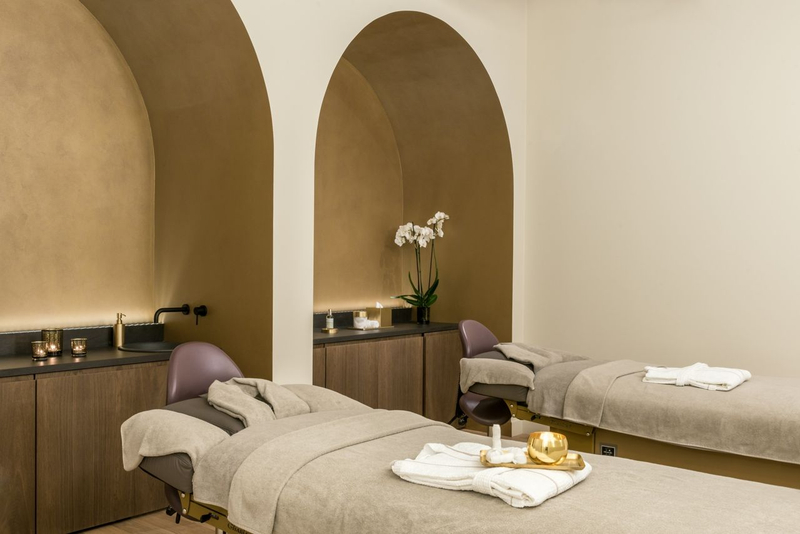 Bring balance back to your body on a detox spa holiday in the peace and quiet of Euphoria Retreat nestled at the foothills of Mount Taygetus in Greece. Experts at the retreat will analyse key markers of your metabolic health for a truly bespoke approach. Boosting your detox journey, have a go at holistic spa treatments like lymphatic drainage massage and a byzantine Hammam. Add infrared sauna sessions as well as rejuvenating body wraps into the mx to experience a new and improved sense of well-being. With workshops and fitness training included in your stay, you will learn how to continue an improved lifestyle and reap long-term health benefits when you return home.
More information: View Euphoria Retreat
Best for Alkaline Diet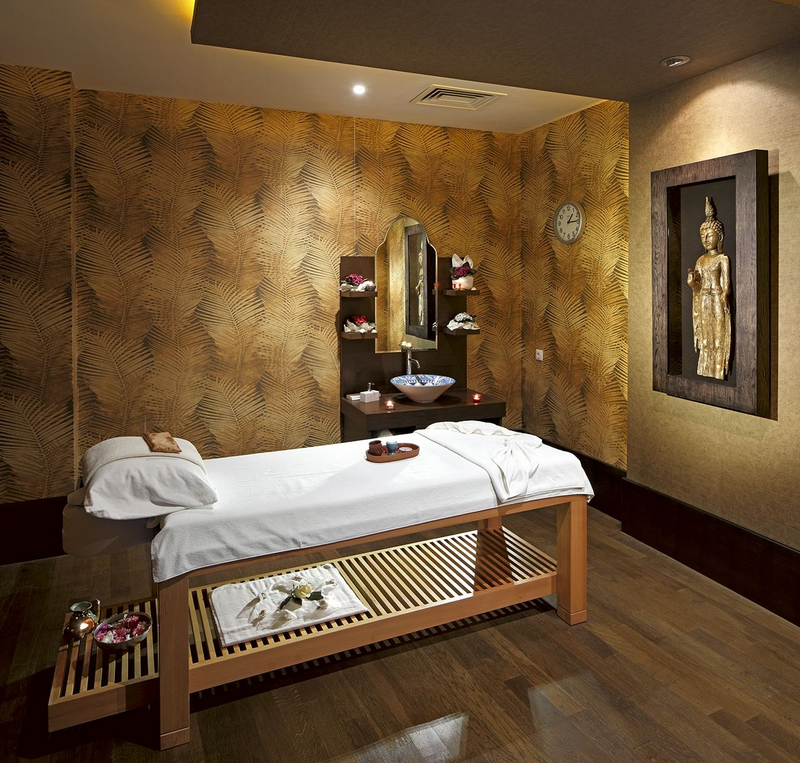 Located in the south-western Aegean Region of Turkey, this luxurious well-being retreat offers distinct detox options to best suit your needs. One of which is an alkaline diet-based detox program ideal for those who want to experience its many benefits and begin a healthier lifestyle. If you're a foodie looking to change your diet, this is the perfect program for you as it offers a more achievable alternative to a stricter diet plan. With expert help and analysis on hand and an extensive array of treatments and fitness classes available, the program promises sustainable results, with disciplines you can continue long after your stay.
More information: View Sianji Well-being Resort
Best for Healing Detox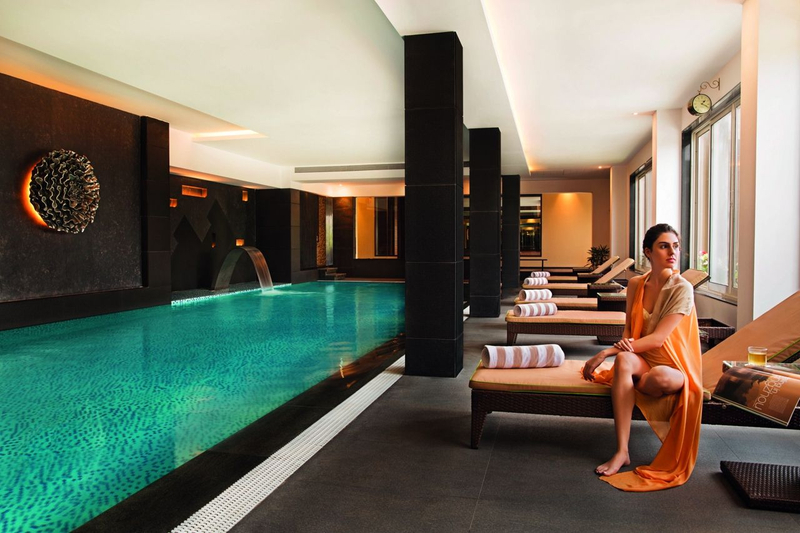 Mend your body from within on a master cleanse program at Atmantan Wellness Resort perched atop a stunning valley overlooking the Sahyadri Mountains in Northern India. Experience a profound healing holiday with traditional naturopathic and cleansing treatments for a full mind and body transformation. Commence the detox process with manual lymphatic drainage sessions and colon hydrotherapy, supported by a recommended detox menu to ensure the body gradually transitions and adapts during the entire detox journey. Combining natural and modern wellness approaches, you're bound to return to your everyday life equipped with the right tools for sustainable healthy living.
More information: View Atmantan Wellness Resort
Best for Thalassotherapy Detox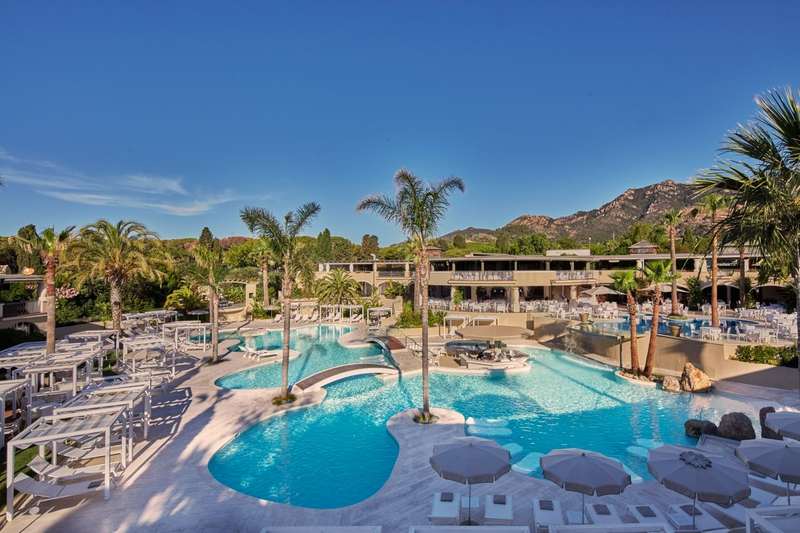 Discover the detoxifying power of nature on a detox sojourn at Forte Village nestled on the island of Sardinia. Known to promote cleansing and weight loss, allow yourself to unwind with Thalassotherapy, which utilises marine-based products and seawater to replenish and revivify your body. This treatment brings the natural healing properties of the ocean to the spa and helps a range of concerns, from weight loss, muscle pain, to detoxing. Under the guidance of in-house experts, have a daily dose of cleansing spa treatments and take a dip in six thalassotherapy pools to experience its many benefits first hand.
More information: View Forte Village
Best for Toning and Detox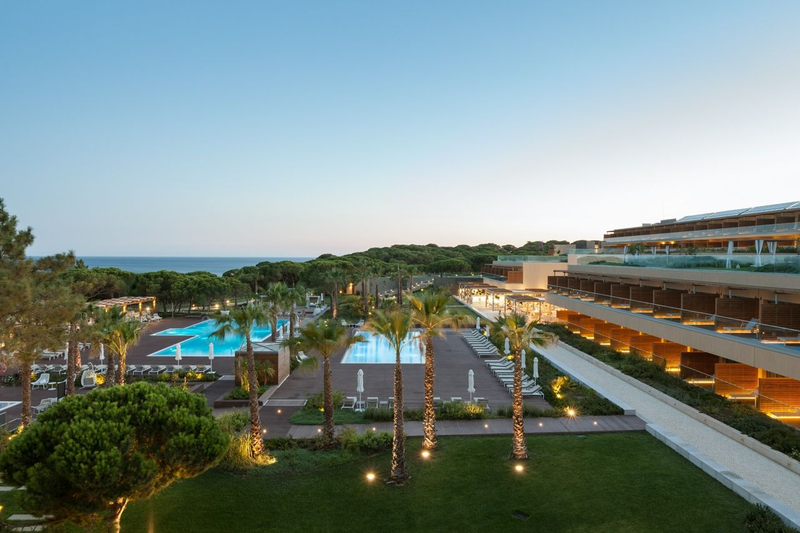 Take the first step in improving your health on this life-changing health retreat neighboring the stunning Algarve coastline. Restore your balance with the Body & Detox program, carefully designed to help you cleanse and get you in great shape through holistic therapies, exercise and healthy eating. Enjoy a nutrient-rich fare that is low in calories but high in vitamins and minerals to aid in digestion and reduce inflammation. Level up your detox with lymphatic drainage to improve your body's natural ability to remove toxins, as well as transdermal therapy to reshape and tone your body. At the end of your stay, leave with a burst of energy and a renewed sense of well-being.
More information: View Epic Sana Algarve
Best for Metabolism Boost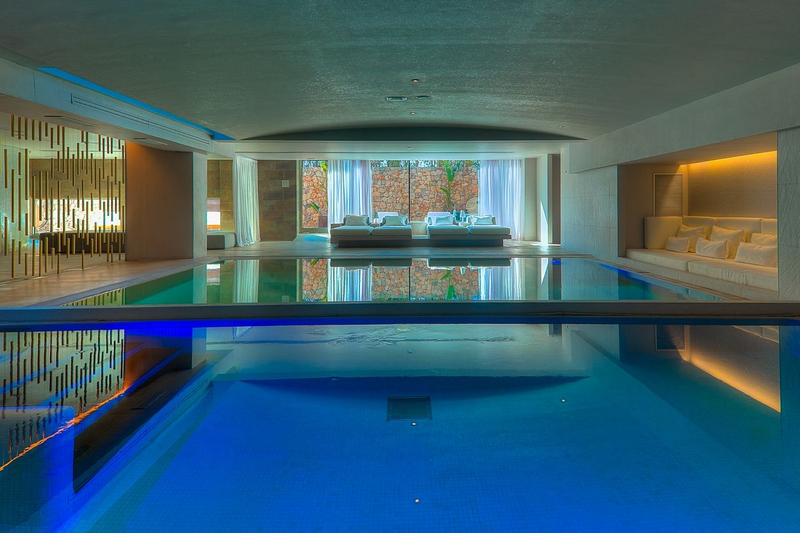 Experience the other side of Ibiza as you jumpstart your health on a detox retreat set on the enviable harbour of Santa Eulalia. If you're looking to focus on cleansing to rev up your metabolism, Aguas de Ibiza has the perfect program for you. Combining personalised nutrition with a wide variety of crafted treatments and activities, you get to see immediate results. Clear your mind and relieve yourself from stress with daily yoga on the beach or enjoy an adventure on a cycling excursion to Formentera. Unwind with a comfort massage or facial by Clarins and replenish lost minerals and amino-acids during an IV vitamin hydrating dip to perfectly round off your day.
More information: View Aguas de Ibiza Lifestyle & Spa
Talk to one of our Travel Specialists on 1300 551 353 or contact us here to discuss tailor-making your perfect detox retreat.