Why is Yoga So Good for You?
Created: 25 August 2012

25 August 2012

Historically yoga was more than just a method of teaching; it was a way of life. You dedicated yourself to a lifestyle and culture that surpassed meditation techniques and included healthy eating habits, bathing habits, social interaction and work. Its philosophy is rooted in a physical culture of health and well-being that is still emphasised today at yoga retreats and explains why over 15 million people in the world now practise this ancient tradition.
Every yoga asana (pose) has a different name and includes standing postures, seated twists, backbends, arm balances, inversions and core holds. The downward facing dog for example, is in itself said to calm the brain, energise the body, improve digestion, strengthen arms and legs and be therapeutic for high blood pressure. Whilst these benefits come as a given with most postures, the practise of yoga as a whole provides many more benefits than you might think…


8 Reasons Why Yoga is So Good For You:
1. Lowers stress and improves your mood
Some yoga methods use specific meditation techniques, which focus the mind on your breathing to quieten the constant 'mind chatter', relieves stress and allow you to feel relaxed. Practising these breathing techniques on a yoga and meditation retreat can also boost oxygen levels to the brain, leaving you feeling happier and more content with everyday life.


2. Boosts confidence
Aside from the uplifting spiritual values, the act of meditation can actually boost your confidence. The process works by releasing tension from your mind, so that you can feel confident about your physical body. Without any forms of anxiety, you are able to establish an internal connection with yourself. This is consequently reflected in your perception of others and will help to better your relationships by improving compassion and awareness.


3. Lowers the risk of injury
Exercise such as running is usually a series of rapid, forceful movements, which means that effort is at a maximum and there is a higher risk of injury and increased muscle tension. Often, strenuous exercise also engages an imbalance of opposing muscle groups, whereas yoga concentrates on balancing this activity. Unite your body and mind on a yoga and fitness holiday which will allow to combine more intense workouts with low-impact yoga.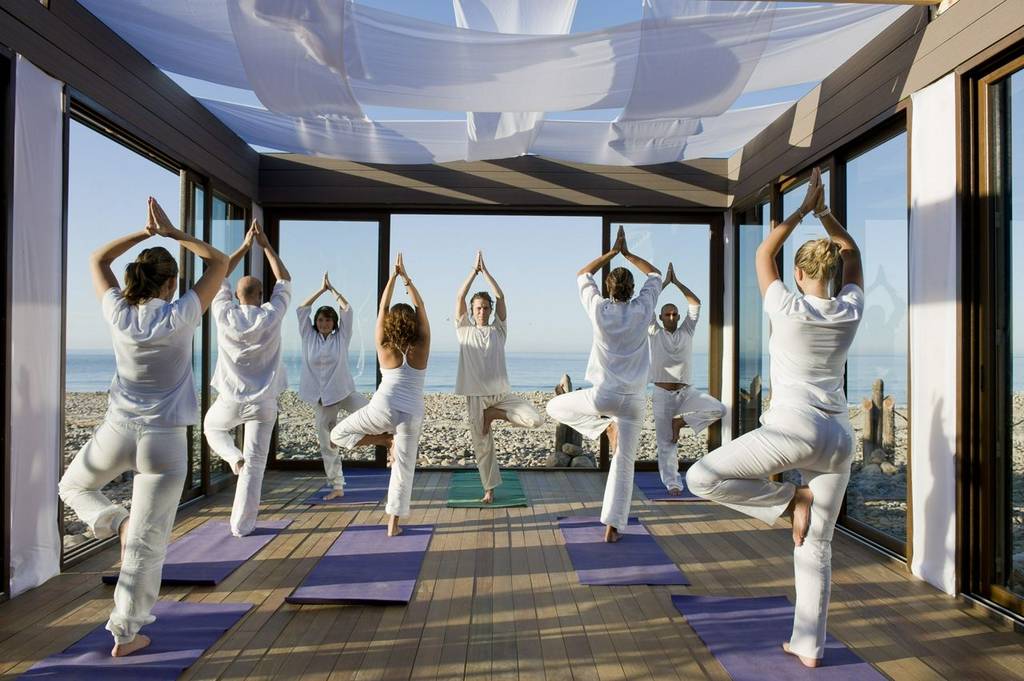 Practice yoga in the beach front yoga studio at Paradis Plage


4. Helps you lose weight
Being overweight is a sign that there are imbalances in your everyday life and one major contributor to weight gain is excess stress. Practising yoga enables you to bring a deep sense of relaxation to your body and your mind, helping you to de-stress and allowing you to lose weight naturally.


5. Increases flexibility
People often say that they are not flexible enough to do yoga. The truth is, it doesn't matter how tight your muscles are as yoga asanas works by safely stretching your muscles and help you to practise it further. Moreover, yoga also stretches other soft tissue in the body such as ligaments and tendons, increasing the range of motion in the joints and allowing you to move around more freely.


6. Improves muscle tone and strength
Many yoga asanas have a profound effect on your upper body strength, such as the downward and upward dog, whilst the plank focuses on your core. Likewise, standing poses strengthen your upper leg muscles and lower back. Essentially any pose will strengthen an area of the body if it is practised in the right way, without putting too much stress on specific muscle groups.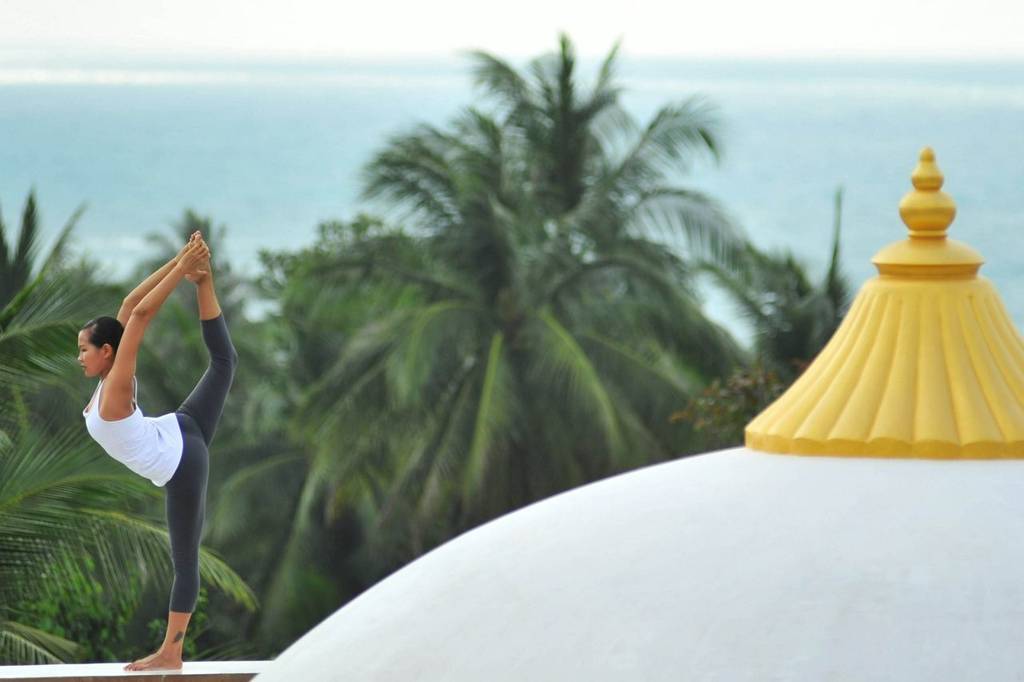 Practise yoga at Absolute Sanctuary in Thailand


7. Benefits breathing and lowers blood pressure
If you practise yoga consistently, your lung capacity will increase as a result of the deep breathing process. This will then have a positive effect on more intense sports that you might be a part of, increasing your stamina and endurance. Furthermore, meditation and calming yoga asanas slow down your heart rate which in turn lowers blood pressure and have also been linked with improving the immune system and lowering cholesterol.


8. Improves your posture
By practising yoga you maintain a healthier weight, become more flexible and improve your muscle tone and strength. You will find that your posture will greatly improve because of this. Your abdominals and back muscles can now fully support your weight and you will be able to sit and stand tall, preventing niggling injuries, aches and pains.
The beauty of yoga is that it can be practiced pretty much anywhere, on your own or with other yoga enthusiasts. If you have been inspired to give yoga a go there is no better place to try it than on an amazing yoga holiday with destinations spanning from Thailand to St Lucia. Here we share our top 10 yoga retreats where you can enjoy a luxurious healthy holiday whilst profiting from the extraordinary health and fitness benefits yoga has to offer.
---

Our 10 Most Popular Yoga Holidays:
Cleanse your body and feel revitalised at Absolute Sanctuary
Escape on a yogi adventure to the beautiful Thai island of Koh Samui for an exotic yoga holiday at healthy retreat, Absolute Sanctuary. Enhance your practice as you discover various types of yoga through unlimited classes including, Ashtanga, Yin-Yang, Pranayama and Hot Flow. Complement your yoga practice with detoxifying nutrition on a yoga and detox holiday which will cleanse your system with detox drinks, nutritional supplements and delicious healthy meals, to leave you feeling energised and refreshed.


More information: View Absolute Sanctuary Yoga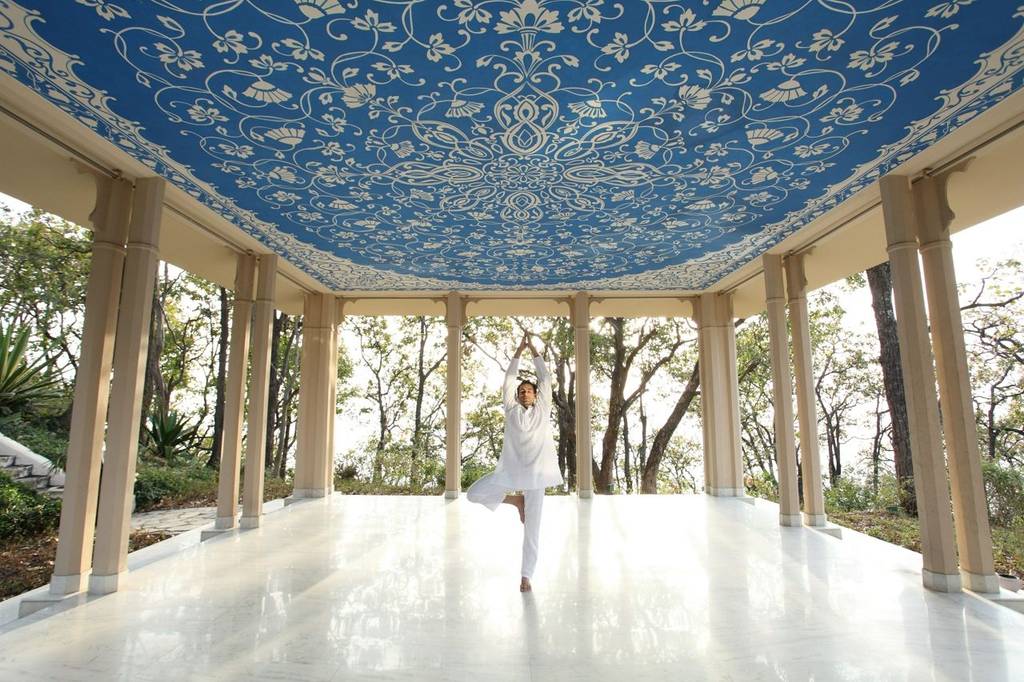 Calm your mind, body and soul at Ananda
Escape to Ananda in the Himalayas and rebalance with yoga amongst the calming landscape of this exotic yoga retreat. Enhance the well-being of your mind, body and soul on a yoga and culture holiday when you combine personalised yoga sessions and group classes, with discovering a taste of local culture through traditional Indian music classes and dance performances. For a true sense of wellness, make the most of complimentary Pranayama and meditation classes, before relaxing at the luxury spa with aromatherapy massages and reflexology.


More information: View Ananda Yoga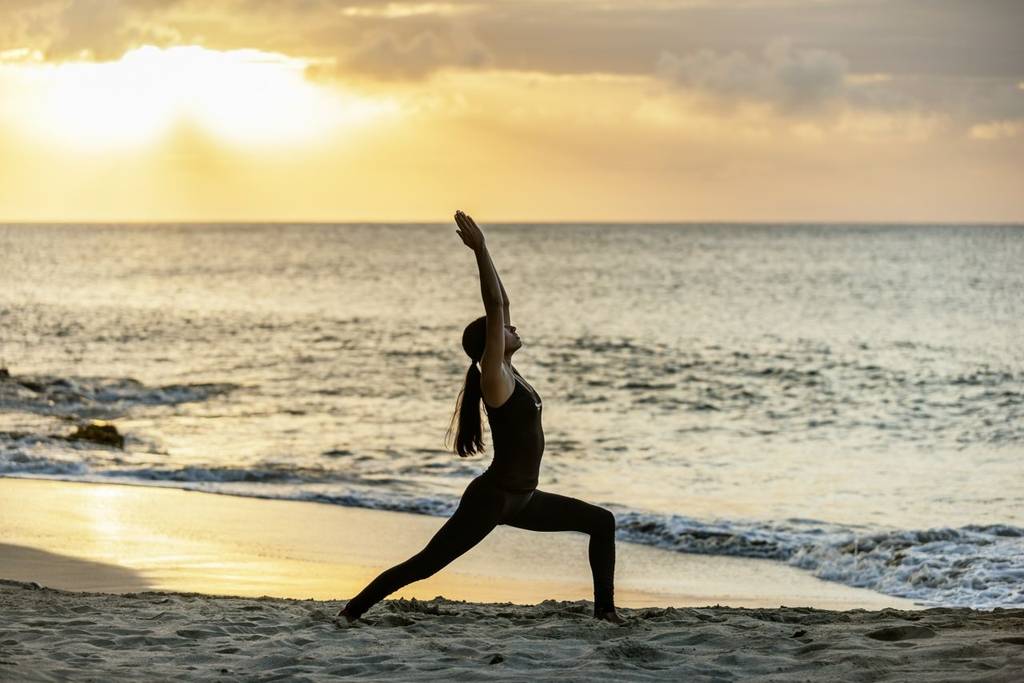 Improve your balance and shake things up at The BodyHoliday
With one-to-one personal yoga lessons on this stunning Caribbean island your yoga will improve leaps and bounds on a beach yoga holiday tuned to your individual goals. With an award-winning wellness centre providing daily spa treatments, replenish and pamper yourself after each yoga session with a selection of holistic therapies. Shake things up with a host of additional land and water sports, including tennis, cycling and kayaking. With a hosted singles table each night and a variety of group fitness classes, get to know like-minded individuals on a singles yoga holiday that offers plenty of opportunities to meet fellow solo travellers.


More information: View The BodyHoliday Yoga or Pilates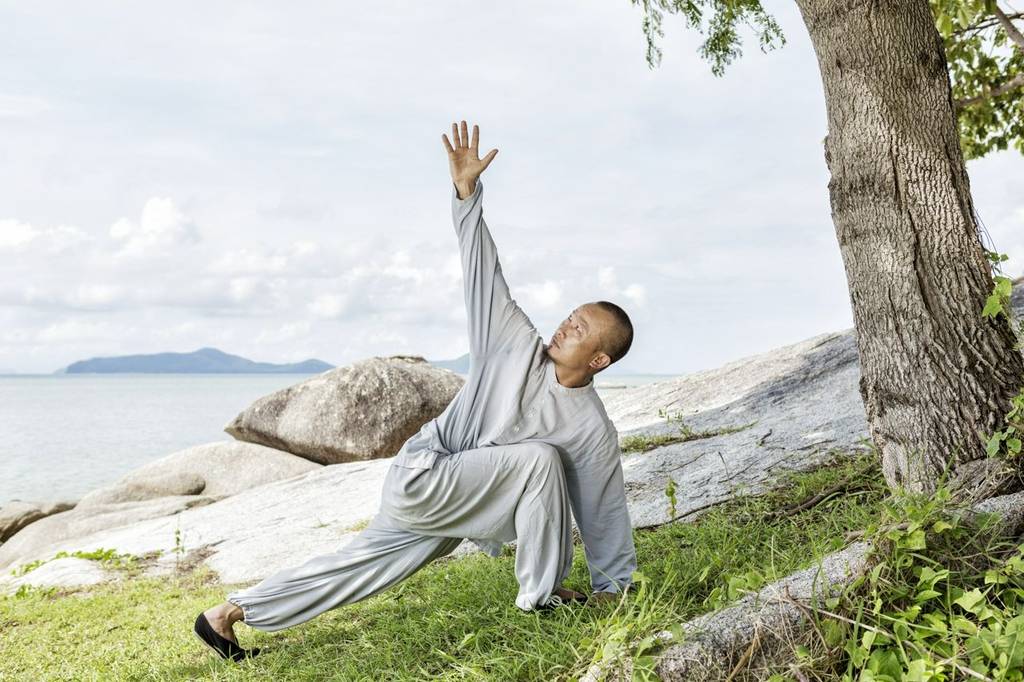 Find ultimate relaxation on a luxury yoga holiday at Kamalaya

Built around an ancient cave that once served Buddhist monks as a place of meditation and spiritual retreat, escape to luxury wellness retrat, Kamalaya, nestled on the tropical Thai island of Koh Samui. With one-to-one yoga sessions tailored to suit your goals and skills, this specialist yoga retreat is suitable for both beginners and experienced yogis alike. Including instruction in asana (physical posture), pranayama (breathing) and meditation, return home feeling renewed and inspired. Alongside your daily yoga practice, continue your holistic journey into relaxation on a yoga and Ayurveda holiday with a reviving choice of Ayurveda spa therapies at the award-winning spa.


More information: View Kamalaya Yoga Synergy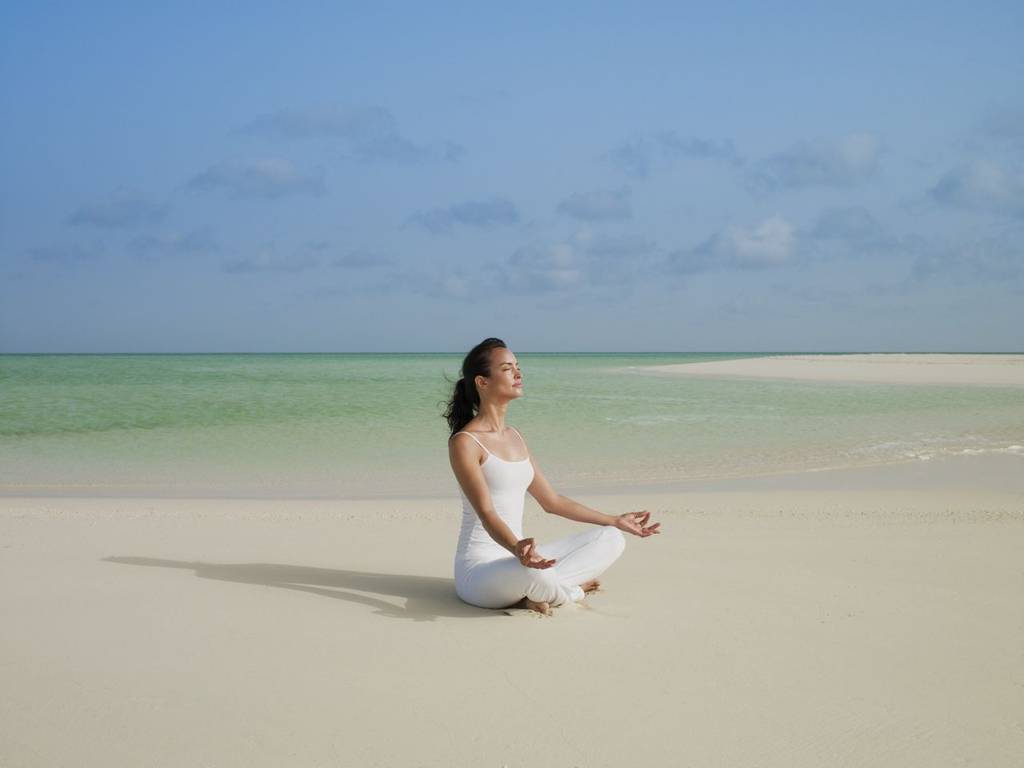 Combine yoga and Pilates in paradise at Parrot Cay
Discover paradise on the private island of Parrot Cay and feel the soft sand between your toes as you enjoy daily practice on a yoga and Pilates holiday that will de-stress your mind and tone your muscles. Further improve your knowledge as you open your mind and calm your senses through Vedic yogic philosophy group discussions, before raising the pace with mountain biking and windsurfing or unwinding in luxury at the world renowned spa.


More information: View Parrot Cay Yoga and Pilates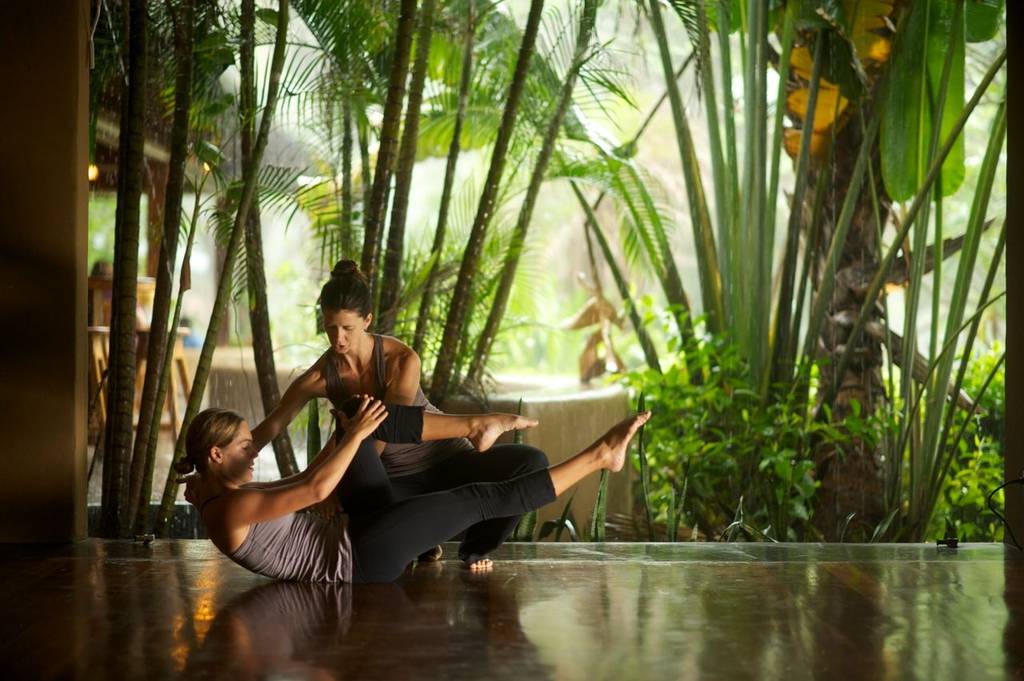 Enhance your yoga practice on this relaxing retreat at Florblanca
Make a getaway for Costa Rica's tropical waters and white sand for a beach yoga holiday in an exotic destination. Situated on the Nicoya Peninsula, enhance your practice with group classes and private lessons in both yoga and Pilates, including specialised classes in Vinyasa and Ashtanga yoga. Unwind with a relaxing or hot stone massage at Spa Bamboo before swinging in your hammock at sunset. With two beautiful beaches renowned as great surfing spots, take the opportunity to learn to surf for an adventurous edge to your healthy holiday.


More information: View Florblanca Yoga or Pilates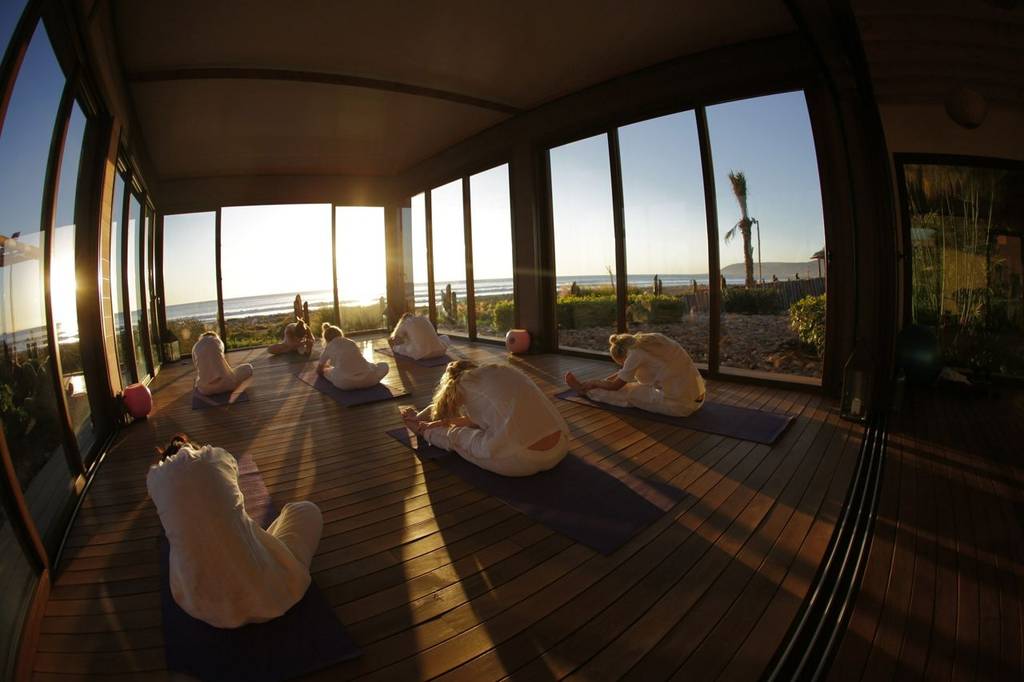 Practice yoga on the beach at Paradis Plage
Practice daily beach yoga, from sunrise to sunset on Morocco's exotic coastline at Paradis Plage. Set on a private beach overlooking the ocean, the yoga pavilion is a breath-taking wooden construction with panoramic glass windows giving you an unparalleled view of miles of stunning coastline. Keep active on by the beach on a yoga and surf holiday as you combine Manipura and aerial yoga with discovering the island through a selection of water sports, mountain biking and treks. Enhance your well-being after an active day in the traditional Moroccan Hammam and relax with therapeutic spa treatments.


More information: View Paradis Plage Yoga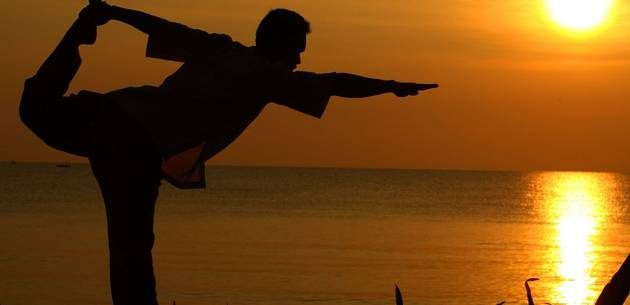 Reconnect your body and soul with The BARAI Spa's Bespoke Yoga Journey
The Bespoke Yoga Journey at The BARAI Spa will provide you with the perfect yoga retreat. Reconnect your body and soul to improve physical fitness, increase flexibility, calm the mind and boost immunity, as you continuously discover how invaluable the benefits of practicing yoga can be to your every day life. With outstanding wellness experts guiding you through your journey, you will be certain to reach your wellness goals, in the most beautiful of environments. Develop your yoga skills with a combination of private yoga lessons and a variety of treatments, all to leave you feeling reconnected, restored, re-energised and renewed. The BARAI Spa is a true gem of the Wellness World, and you are certain of an unforgettable stay. 
More information: View Bespoke Yoga Journey at The BARAI Spa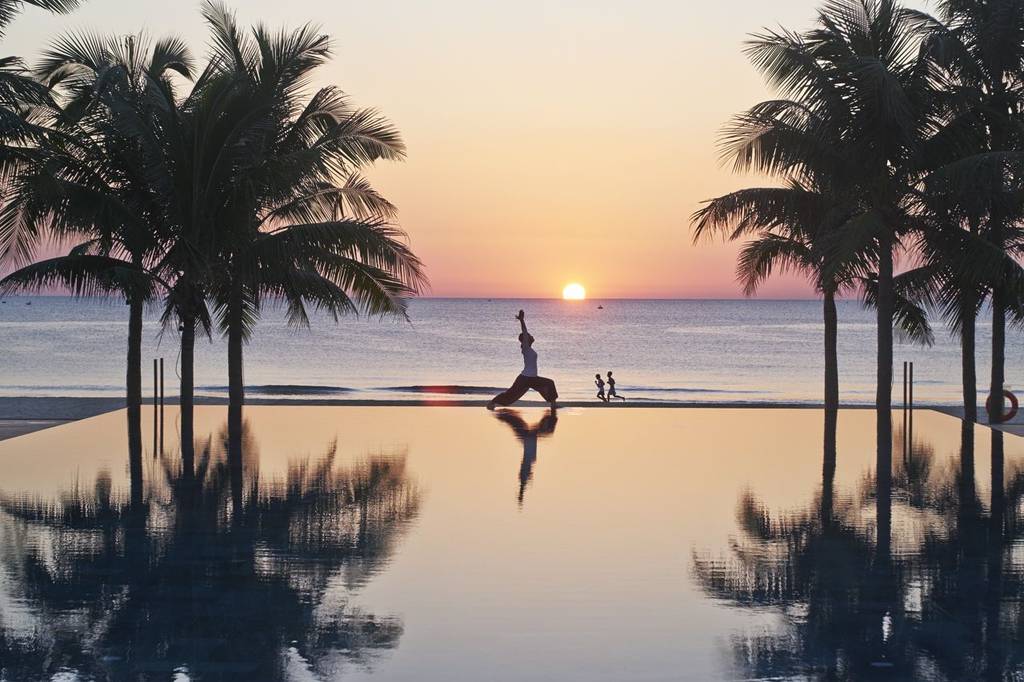 Enlighten your well-being in luxury at Fusion Maia
Located on Vietnam's East Coast, on one of the world's best exotic beaches, is a luxury yoga retreat dedicated to enlightening your well-being. With their own individual yoga style, Fusion Maia will immerse you in a personalised introduction to yoga through a combination of private lessons and group classes. With a guaranteed minimum of two spa treatments a day; enjoy choosing from a range of body scrubs, facials and pressure therapies, for a heavenly beach yoga holiday.


More information: View Fusion Maia Yoga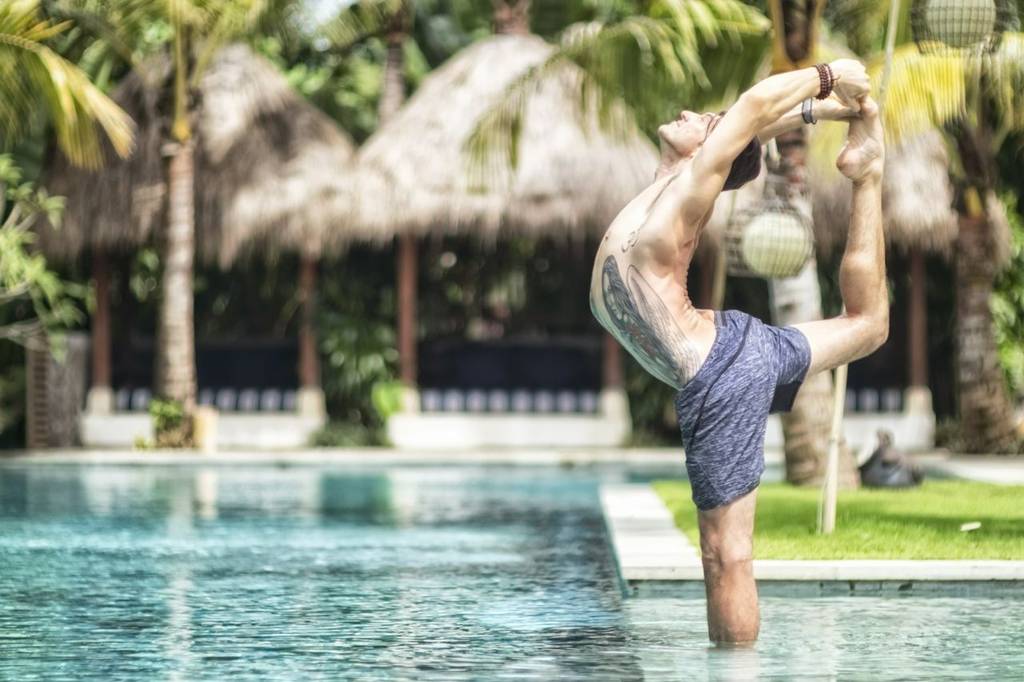 Discover the ultimate beachside yoga escape at Komune Resort & Spa
Escape to Bali for a beachside yoga retreat where you can target deep muscle tension with a roll and release yoga class, learn how to continue your practise at home with a private tuition session and head out onto the ocean with paddleboard yoga. Make the most of a choice of daily activities, from a surfing session or Mt Batur volcano hike, to a traditional cooking lesson in Ubud or power spin class. Refuel with organic meals and cold pressed juices, before treating your body to a daily spa treatment and a visit to a Balinese healer on a yoga and spa holiday that will heal and nourish your body to achieve optimal well-being.


More information: View Komune Resort Yoga & Spa

If you're still in search of the right destination for you, explore our collection of worldwide yoga retreats for adventurous yogis looking to enhance their practice on holiday. Talk to one of our Travel Specialists on 1300 551 353 or contact us here to discuss tailor-making your perfect yoga holiday.