Why Holidays are Important for our Mental and Physical Health
Created: 28 September 2020

28 September 2020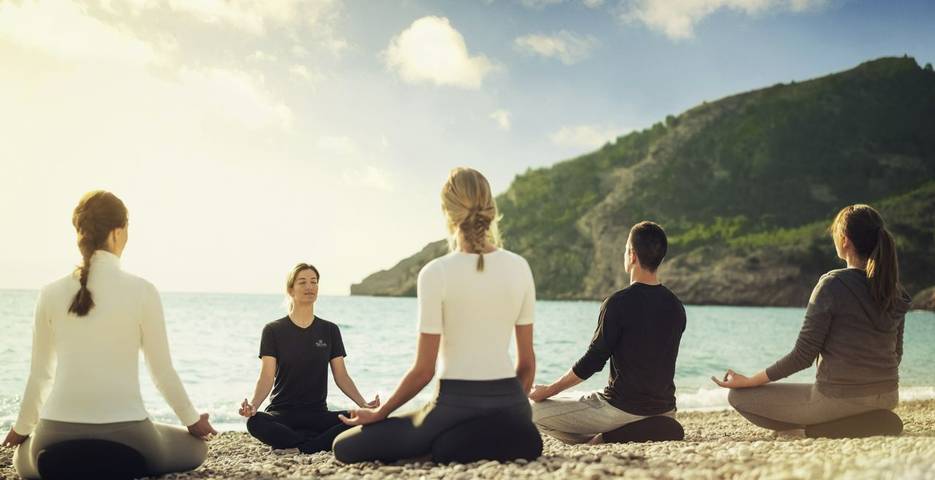 Everyone gets excited at the thought of a holiday, be it a sunshine escape to Spain, a winter break in Italy or an indulgent retreat in the Maldives, nobody's going to refuse a break from the UK weather, are they? Although you might not need persuading when it comes to booking a wellness retreat, we're looking into the reasons as to why holidays are important for our mental and physical health, and how an escape from your usual routine could be a wellbeing boosting experience that will solve your problems.
Studies have shown that holidaymakers can reap the benefits of a holiday on a physical, mental, and emotional level, with changes to blood pressure, stress levels, energy levels, sleep quality and emotional stability all being noticed. With just one of these benefits your overall physical and mental wellbeing can be significantly improved, and tailoring your trip to your emotional and physiological needs can boost your health even further.
Here are some key benefits of holidaying for your mental and physical health:
Reduced stress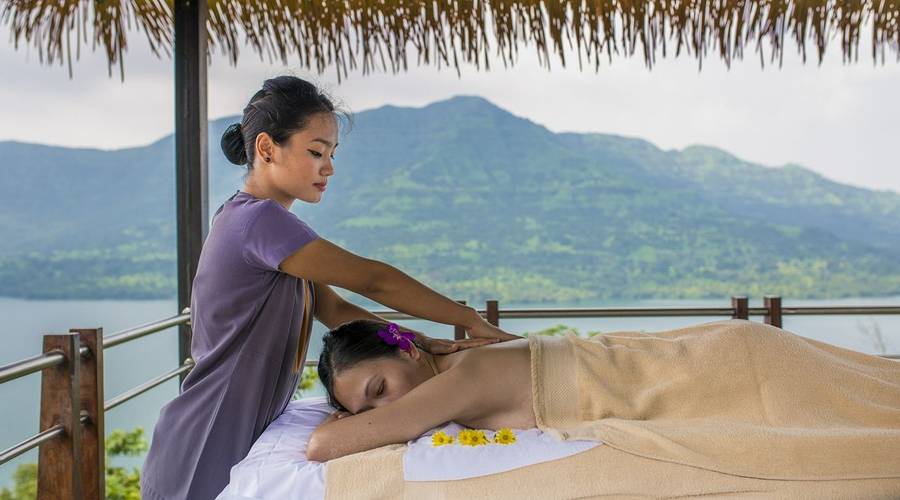 Going on wellness holiday gives you the chance to step back from any responsibilities, obligations, and problems you have at home or work, and taking a break from these sources of anxiety has been proven to drastically reduce stress levels. By separating yourself from situations and places you normally associate with stress and distracting yourself, you're reducing the process of rumination (the tendency to focus on thoughts causing us stress) and giving your mind other things to focus on – e.g. an activity you enjoy or a place you love - and this can even last for a few weeks after you leave your holiday. These feelings of enjoyment and comfort will replace the feelings of anxiety and reduce your production of cortisol, the stress hormone, which can improve your mood and fertility as well as reducing the risk of indigestion, weight gain and heart attack. 
Taking time off to go on a de-stress holiday will allow you to relax and reset, and as you give your mind and body a break, you will continue to reap the health benefits even after you've returned home.
Decreased blood pressure
As you reduce your stress levels on holiday, your blood pressure also decreases, and in turn, so does the risk of heart disease and diabetes. You don't need to travel far and wide to get your wellness holiday fix, even a quick staycation in the UK could reduce your blood pressure, whether it's through dampening mental and physical tension by relaxing and recuperating, or through being active with activities or exercise classes.
Improved physical health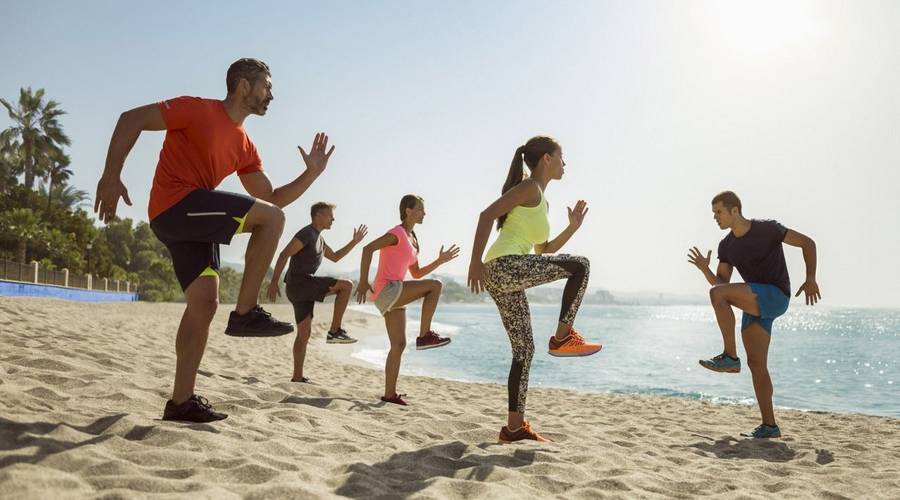 Staying physically fit and healthy doesn't have to mean going to the gym five times a week, it can merely be a few hours of activity per day, and what better place to do so than a fitness holiday where you can hike, bike, swim or surf, or even try out a brand-new sport like paddle boarding, windsurfing or kayaking. Doing even one of these things will improve your physical health as you could lose weight, build muscle, strengthen your heart and decrease your blood pressure, and you never know, you might just find yourself a nice new hobby. 
You don't even have to be moving to reap the physical benefits of a holiday, just stepping away from the UK and escaping to the sunshine can give you that much-needed Vitamin D which is fantastic for your bones, teeth, and muscles.
Improved sleep quality
Leaving your worries at home and indulging in a holiday gives your mind the relaxing and peaceful break it needs to slip into deeper and longer sleep habits. Whether you live in a bustling city or a quaint village, jetting off on holiday can relieve any pressures from home as you let yourself be pampered with treatments, activities, and delicious meals. Letting go of your responsibilities can be hard, but as you reduce your stress you will ease your mind, and with that comes deep sleep and sweet dreams. For those suffering from sleep disorders or insomnia, a sleep enhancement holiday focuses solely on improving the quality of your sleep, identifying and analysing sources of anxiety and helping you settle into a regular and fulfilling sleep pattern.
Improved emotional health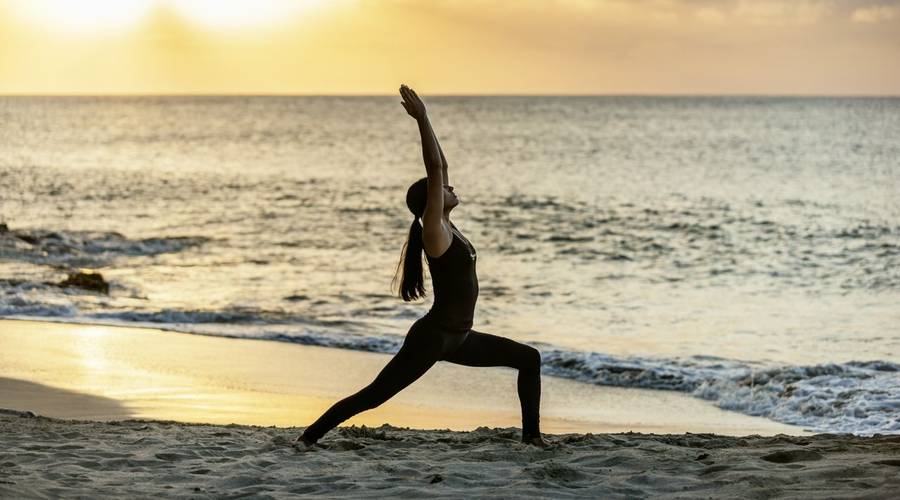 There's no denying that just the thought of a break is enough to boost anyone's mood, so it should come as no surprise that actually going on holiday is proven to radically improve your mental health. Not only does it remove you from stressful and mentally draining situations, but it provides the perfect distraction from potentially damaging and persistent thoughts and results in reduced feelings of anxiety and depression.
The emotional health benefits of holidaying begin from the moment you book the holiday, as even having something to look forward to can boost your mood and mentality. But once you're away your health improves even further, with better sleep quality leading to increased energy levels and an enhanced mood, as well as endorphins from exercising and activities providing a natural and effective anti-stress treatment.
It is hard to not let the dreary English weather get you down, and taking some time away on an emotional healing holiday to the sunshine can help to alleviate symptoms of S.A.D (seasonal affective disorder), with only a little amount of sun improving your mood and physical health to no end.
Improves productivity
Taking time away from work can refresh and reboot your mentality and allow you to approach tasks and problems with a different mindset. If your mind is exhausted it will struggle to come up with creative and innovative ideas, but going on holiday can boost our ability to adapt our thinking to face new and unexpected conditions in our environment. So, although walking away from a challenging task might seem like a step backwards, taking a break to step away from the task, learn about new cultures and experience new places could be just the thing you need to move forward.
A yoga or meditation retreat is the perfect opportunity to reset your mind and explore your creativity and expressiveness, both of which are essential to productivity and success both at home and at work.
Prolonged life span
The collective result of a reduction of your blood pressure and stress levels, and consequent decrease in risk of heart disease and diabetes, can increase your lifespan with studies showing that holidaymakers can live longer and healthier lives.
Life satisfaction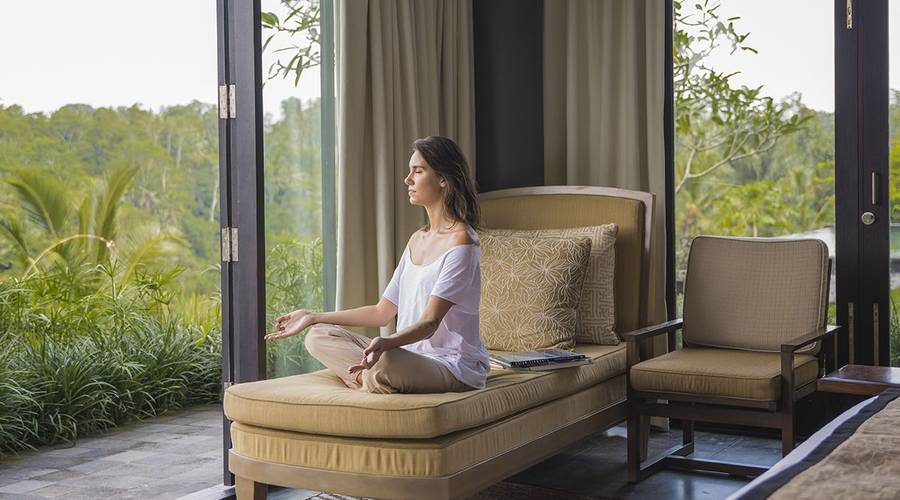 Combine all of these benefits; decreased blood pressure, stress levels, risk of disease, increased energy levels, better sleep quality, improved physical health, emotional health and boosted productivity, and the end result is an improved life satisfaction. Whether you're relaxing by the pool, learning to scuba dive, or exploring the natural world by bike, horse, or foot, having a break is beneficial in a number of ways. Taking yourself off, giving your mind and body some TLC and experiencing new things will let you make memories that will last a lifetime whilst simultaneously boosting your mental and physical health.

Talk to one of our Travel Specialists on 1300 551 353 or contact us here to discuss tailor-making your perfect wellness holiday.