Where to Practice Tai Chi on Holiday
Created: 18 April 2016

18 April 2016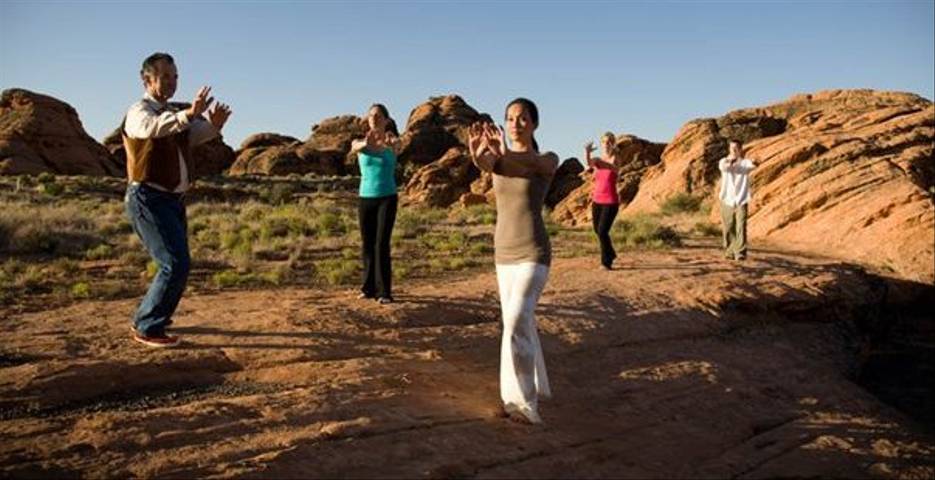 Also known as moving meditation, Tai Chi is the art of slow, gentle and controlled movements teamed with calming breathing techniques. A diverse wellness activity for body, mind and soul, the many health benefits of Tai Chi have been found to include; relieving pain, reducing stress, enhancing sleep, improving energy levels, strengthening muscles, increasing flexibility and reducing the risk of injury. 
Reap the rewards of Tai Chi on one of our tailor-made Fusion Fitness holidays as you combine activities and spa treatments from four fusion categories to give your body a full MOT. Here, we round up our 5 fitness holidays to start your Tai Chi practice.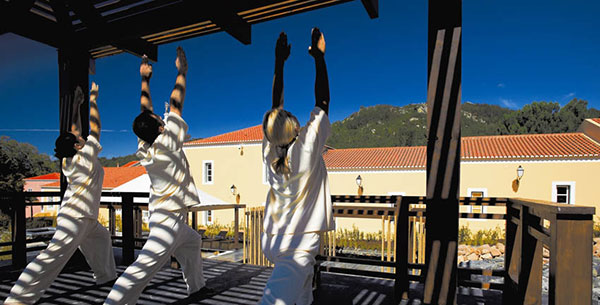 Salute the sun at Penha Longa

Set within a national nature reserve in Portugal, Penha Longa, offers an array of activities on a fitness holiday in Europe that ensures there is something to suit everyone's goals. You'll benefit from a personal health and fitness consultation, to understand your personal fitness aims, before tailor-making your healthy holiday from a choice of one-on-one activities and spa treatments. Select a private Tai Chi session to reconnect your body and mind, paired with a choice of other fitness and wellness activities, ranging from circuit training and a TRX workout, to yoga and a reflexology massage. 

More information: View Penha Longa Fusion Fitness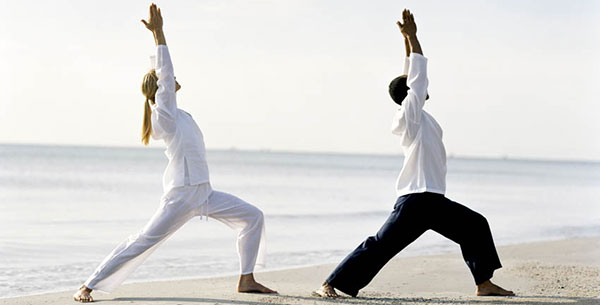 Workout in the paradise of Chiva Som

Offering a holistic approach to achieving total well-being, escape on a tailor-made fitness holiday which will help you to reach your goals, whatever they may be, at this award-winning wellness retreat in Thailand. Select Tai Chi as one of your chosen one-on-one sessions and continue your practice during additional group Tai Chi classes. Tailor-make your healthy holiday with a choice of other activities, ranging from mountain biking and Thai boxing, to Ashtanga yoga and Pilates. Benefit from expert health and fitness consultations, together with daily body massages to relax tired muscles after an energetic day. 

More information: View Chiva Som Fusion Fitness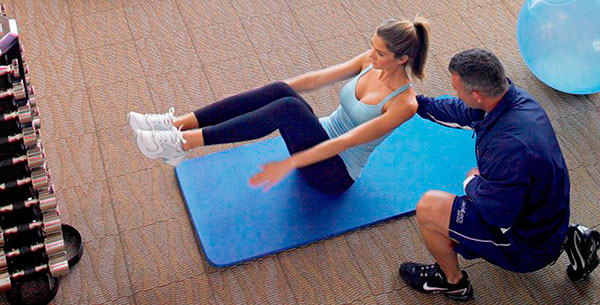 Benefit from personalised sessions at  Grayshott Spa

Set in 47 acres of beautiful gardens and woodland in the Surrey countryside, Grayshott Spa, provides a calming atmosphere for Tai Chi practice on a de-stress holiday that will restore both your body and mind. Tailor-make your stay to target your individual goals with a selection of 1-on-1 activities, from interval training and Power Plate workouts to yoga and moving meditation. Keep active with a range of group fitness classes or explore during daily walks in the surrounding grounds and adjacent National Trust land. The Olympian led fitness team will help maximise the benefits of your healthy holiday and ensure you return home motivated and revitalised.

More information: View Grayshott Spa Fusion Fitness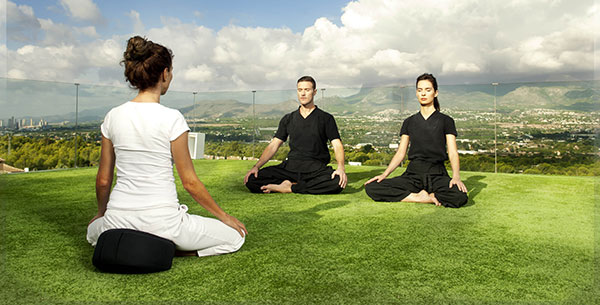 Reconnect with inner self at SHA Fusion Fitness

This pioneering health retreat in Spain prides itself on offering tailored wellness programs which focus on encouraging healthy habits long-term. Discover their unique healthy holiday approach during a macrobiotic nutrition consultation and personal training session. Enjoy Tai Chi as one of the complimentary group classes and continue to mix things up on a multi-activity holiday with 1-on-1 sessions from interval training and Hatha yoga, to meditation and Pilates. Make the most of additional group classes, including health talks and cooking lectures, to ensure that you return home to a renewed healthy lifestyle. 

More information: View SHA Fusion Fitness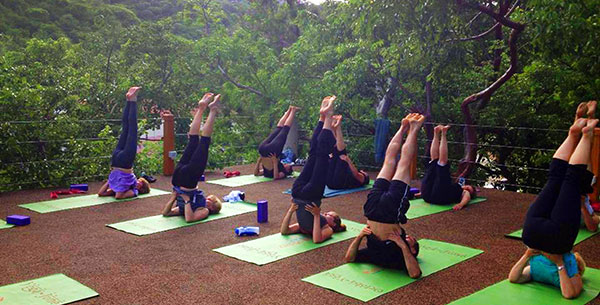 Get fit in the great outdoors at The BodyHoliday

Practise Tai Chi in private lessons or in group classes at this Caribbean wellness retreat surrounded by lush rainforests, calming waterfalls and white sandy beaches. Compliment your Tai Chi practice on this healthy holiday with a choice of 1-on-1 activities, including an ocean swim, private tennis lesson and Reiki session. Allow your body to recover with healing spa treatments including reflexology, a sports massage and a detoxifying manual lymphatic drainage. Offering an array of group fitness classes, get to know other solo travellers on an active singles holiday with activities ranging from bike tours and Zumba, to yoga and spinning.

More information: View The BodyHoliday Fusion Fitness
Talk to one of our Travel Specialists on 1300 551 353 or contact us here to discuss tailor-making your perfect Fusion Fitness holiday.