Where to go for a Holistic Hideaway
Created: 23 June 2016

23 June 2016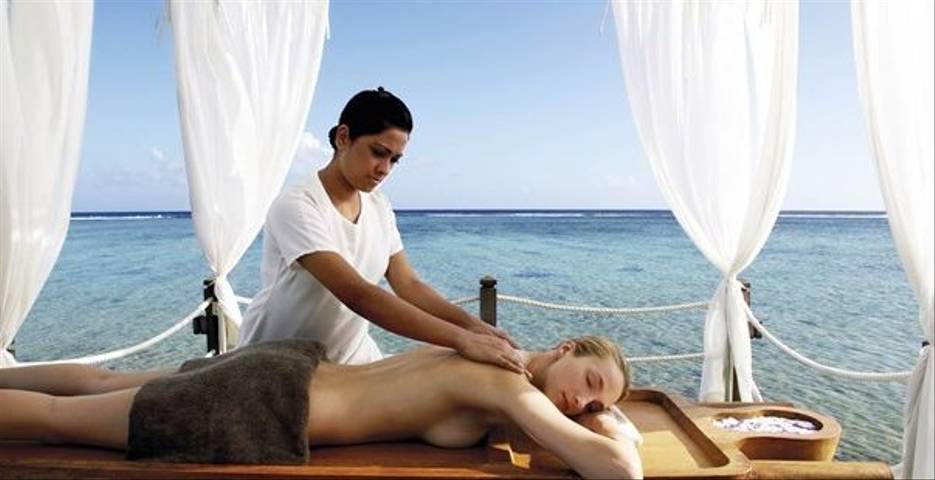 Feeling stressed and need a break to take your mind off of things? Take this opportunity to re-energize yourself by escaping on one of our holistic hideaways where you can focus on re-balancing your body, mind and soul. From Thailand to Spain, choose from our great range of healthy holiday destinations which offer a variety of holistic wellness activities, in addition to tailored spa therapies suited to your personal needs.
Whether you are looking to take a wellness break on a singles holiday or seeking a healthy couples getaway, we have a range of tailor-made options that will tick all the boxes of what you are looking for. Our holistic hideaways offer complimentary attendance to a variety of group classes such as yoga, meditation and Tai Chi, which focus on achieving overall well-being. Combine these holistic wellness activities and spa therapies with everything from water sports to healthy cooking classes, and return home feeling back to your maximum potential.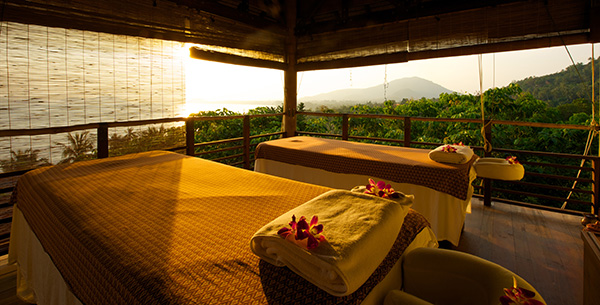 Relax and unwind in total tranquility at Kamalaya De-Stress Asian Bliss

This award-winning holistic hideaway allows you to combine a variety of Asian inspired holistic spa treatments together with experiencing the exotic Thai culture that Koh Samui has to offer. Have your days filled with massages from head to toe, allowing your mind to heal and your body to relieve any muscle tension on a de-stress holiday, before continuing your holistic transformation with a private yoga, meditation, Reiki or Pranayama session. Having discovered a more balanced approach to life on your holistic hideaway, relax by the beautiful pool nestled within the jungle and with stunning views overlooking the ocean.

More information: View Kamalaya De-Stress Asian Bliss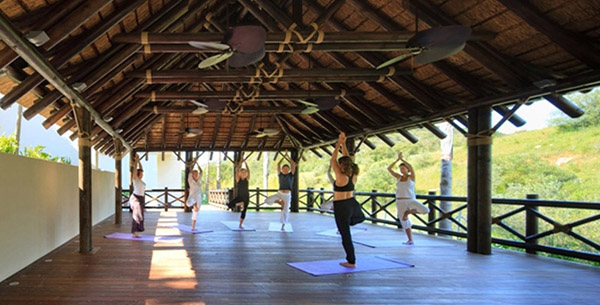 Take a refreshing and rejuvenating break at the luxurious Shanti Som Healing Retreat

Located in the heart of the Sierra de Las Nieves Nature Park in Spain, this holistic hideaway offering a range of healing spa therapies, meditation sessions and daily yoga classes, is the perfect getaway for peaceful relaxation. With Eastern influences; healing spa therapies including a soul reading session, are personalised to your needs on a healing retreat which will help to revive your mind and soul, whilst nutritionists heal your body with healthy eating. Take a short drive to the beaches of Marbella and the beautiful port of Puerto Banus, before returning home from your holistic hideaway healthier and happier.

More information: View Shanti Som Healing Retreat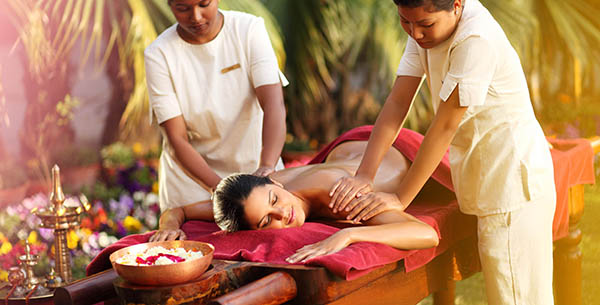 Reconnect and re-balance your well-being at Ananda Rejuvenation

Boost your overall well-being at this peaceful holistic hideaway set in the breath-taking hill tops of the Himalayas. Guiding you towards a healthier lifestyle on a destination spa holiday, receive a private consultation with the Ayurveda doctor before experiencing a variety of holistic Ayurveda spa treatments and personal yoga sessions. With additional group classes including Pranayama, meditation, cooking demonstrations and wellness workshops, this is the perfect opportunity to meet new people with shared interests. Fill your days with other rewarding activities, such as mountain treks or participating in traditional Indian music classes and dance performances.

More information: View Ananda Rejuvenation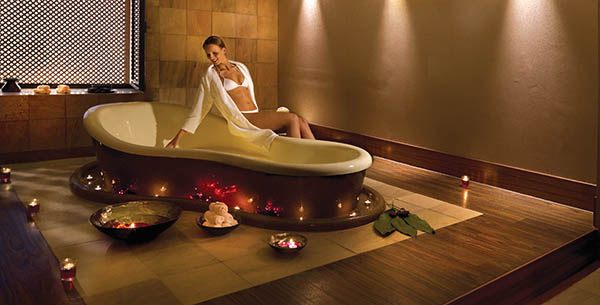 Revive your senses and relax at Porto Elounda Sense of Spa

Escape on a holistic hideaway to this idyllic Mediterranean paradise, overlooking stunning views of Mirabelle Bay in north-east Crete. With treatments including Chakra balancing with crystals, foot acupressure, Reiki and a variety of massages, relieve any stress and worries on a holistic beach spa holiday before making the most of the ocean. Not only offering holistic healing treatments to re-charge yourself, but also a wide range of water sports, take to the water with activities including scuba diving and yachting. Continue to restore a sense of inner-peace on your holistic hideaway with a range of complimentary group classes, including yoga, Tai Chi and Oriental dancing.

More information: View Porto Elounda Sense of Spa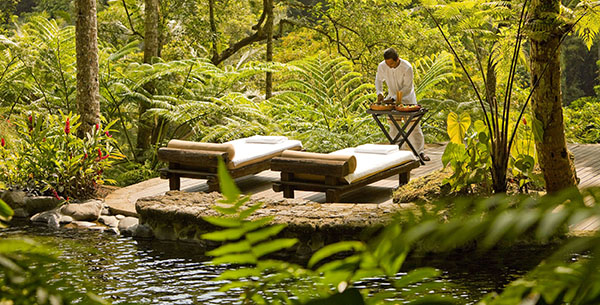 Escape to Bali to enjoy a holistic wellness boost at Como Shambhala Estate Ayurvedic

Retreat to Bali on an Asian-inspired holistic hideaway nestled in the tropical hills near Ubud, where carefully selected Ayurvedic spa treatments, prescribed by the resident Ayurvedic doctor, will heal your mind, body and soul. Continue to re-balance your well-being on your Ayurveda spa holiday with private therapeutic yoga lessons, where an expert yoga instructor will be there to personally assist you and ensure that you get the most out of your session. Take the chance to enjoy the beauty of your natural surroundings during daily morning estate walks or go further afield to explore Hindu temples and shrines with a complimentary shuttle service to Ubud.

More information: View Como Shambhala Estate Ayurvedic
Talk to one of our Travel Specialists on 1300 551 353 or contact us here to discuss tailor-making your perfect holistic hideaway holiday.