What to Pack for a Yoga Retreat
Created: 27 July 2015

27 July 2015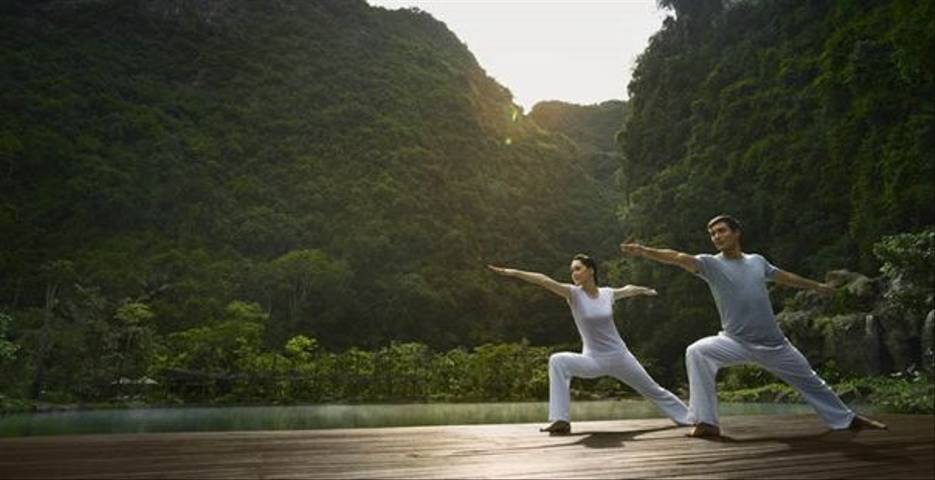 You've chosen and booked your dream yoga retreat, but now the stressful question arises; what to pack? A yoga retreat requires a little more thought than the regular beach bather holidays, with a fine line between over-packing and under-packing as you juggle for various indoor, outdoor and exploration fitness activities. You want to make sure you have what you need without lugging around stuff you have no use for whilst you're away.
There are so many aspects to consider, and while we agree that it's wise to be prepared for anything, we also know from our own travel experiences that less is more when it comes to luggage – particularly when navigating customs and international airports. Read on as we share all the necessities to bring for a harmonizing yoga retreat.


1) Yoga & Active Clothing
With so many classes and activities it may be tempting to over pack, keep it simple by sticking to block colours that match easily, so you can pack just a few yoga tops and bottoms that interchange easily. To spend more time on your practise and less time worrying about the threads and folds, your clothing also needs to be comfortable, so remember to try out your yoga wear before you go. We have some great options perfect for travel in our store.


2) Yoga Mat & Props
Most yoga retreats provide the mats, blocks, blankets and other props, so if you don't mind sharing, ask your expert at Health and Fitness Travel what your yoga retreat provides so you can leave the heavy stuff at home. Sometimes it's just nice to have your own mat, in that case, make sure it's a lightweight mat that you've practise on before. There's nothing worse than lugging around a yoga mat if it doesn't serve you at the yoga retreat.


Be prepared for any yoga holiday with the right gear


3) Refreshing Accessories
These two items will provide immeasurable value, so listen closely; your own non-slip sweat towel, and cleansing wipes. Your light-weight sweat towel will bring personalised comfort from the beach, to the shower and on the mat, and the wipes will be a great tool for scrubbing down your mat, as well as refreshing your face between classes.


4) Casual Clothing
Even the most beautiful yoga retreats can be very casual, so opt for the lighter option and leave those heals behind. Remember you're on a holiday; bring clothes that are comfortable and versatile. Think multi-purpose blouses and wrinkle free throw over dresses for a style that's sleek but simple.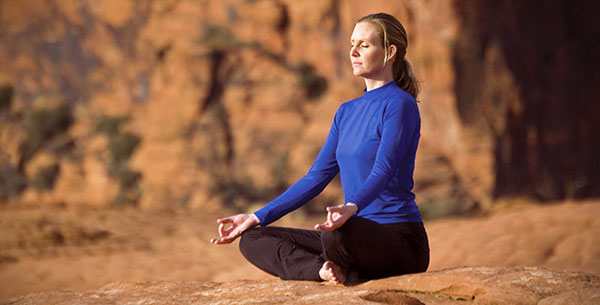 Pack smart for a yoga retreat at Red Mountain Resort


5) Warm Clothing
When booking an exotic yoga retreat, it's easy to overlook bringing anything but summer outfits, yogi gear and bathers. However, most yoga retreats start with sunrise or sunset practises that catch an offshore breeze or morning chill. A versatile wool cardigan is a perfect option that you can use for both your morning practises and your evening outdoor dinners. 


6) Footwear
Our yoga retreats are set in some of the world's most beautiful surroundings that are best explored by foot. Bring a pair of running shoes that can be used both for the hotel gym and the outdoor trails. Keeping it casual means a pair of flip flops or summer sandals is the only other essential.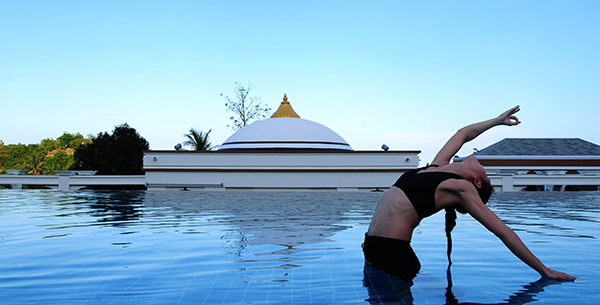 Take a dip in the pool at Absolute Sanctuary


7) Bathing Suit & Sun Protection
Our beach yoga holidays are a must for any sun worshipping yogi who loves to be beside the sea, so don't forget your bathers, a hat and sunscreen to happily and safely enjoy your time in the sun. If you are more of an inland lover, all of our yoga retreats have a selection of alluring outdoor or indoor pools, and luxury spa facilities.


8) A Book & Journal
It's not all physical activity; this is also your time to relax with some light reading in your downtime. A yoga retreat is perfectly complemented with some feel good or personal growth novels. A Journal is also important to log those enlightened moments, tips, or even yoga routines that you might want to remember.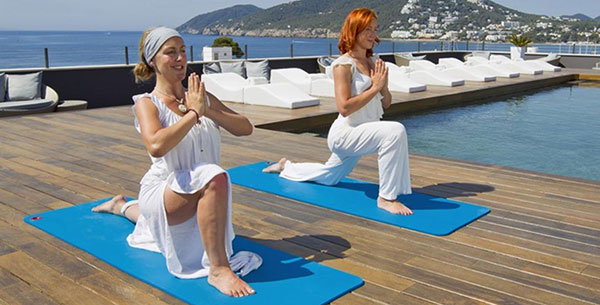 Headbands are great to keep you hair in place during yoga at 38 Degrees North


9) Accessories
A lightweight scarf can be very handy on a yoga retreat, make sure it's large enough to be doubled as a shawl, plane blanket, or sarong at the beach. Hair accessories are another must have, make sure you have enough bobby pins, head bands, and hair ties so your hair stays out of your face while you practise.


10) Alarm Clock
At many yoga retreats you start your day early and you will need an alarm clock to wake up. If you want to detox from technology, avoid the smart phone and bring an old-fashioned alarm clock.
For more yoga inspiration, take a look at our Spotlight on Yoga page.
Talk to one of our Travel Specialists on 1300 551 353 or contact us here to discuss tailor-making your perfect yoga holiday.