What is Shiatsu Massage Therapy?
Created: 19 June 2013

19 June 2013

Shiatsu is a physical therapy that originated in Japan and dates back over 100 years. It is based on holistic Chinese medicinal practices that aim to correct imbalances of energy flow in the body. The word itself translates as 'finger pressure', which explains why Shiatsu is sometimes described as a 'finger pressing massage'. Therapists use finger and palm pressure to improve the flow of energy around the body. It is designed to relieve pain, alleviate stress and improve circulation.


How is it performed and what does it feel like?
Shiatsu is performed on a low massage bed or alternatively on the floor. Unlike other massage therapies, no oil is applied so you will remain fully clothed throughout the treatment and therefore it is advised that you bring comfortable clothing to wear. Shiatsu therapy is not painful, rather a continuous rhythmic sequence using fingers, thumbs and palms to apply pressure. Certain pressure points may feel more tender but afterwards you will feel eased and relieved.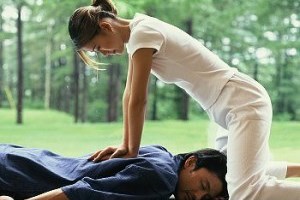 Shiatsu therapy using the palms and thumbs to apply pressure
Can anyone have Shiatsu?
Shiatsu is not recommended for certain people such as those with open wounds or cuts on the skin, those who have recently undergone surgery, chemotherapy or radiotherapy. You should check with your doctor if you are pregnant or have heart disease whether Shiatsu is suitable for you. Those prone to blood clots are advised not to have any treatments as there is a risk clots may be dislodged. That said, if you are looking for a treatment to relax you and boost your immune system then Shiatsu is perfect.


How should I prepare?
A typical Shiatsu session lasts between 40 and 60 minutes, with an initial consultation. At the end of your session the therapist may suggest exercises you can do at home as well as dietary advice to support recovery and encourage self-reliance. Beforehand, try not to consume a large meal as this will make the treatment uncomfortable and make sure you relax for a couple of hours afterwards in order to profit from all the benefits.


Where can I go to for Shiatsu therapy?
Shiatsu can be experienced as part of your luxury spa holiday at a number of different destinations. From Morocco to Crete, we round up our top 5 wellness holidays for Shiatsu therapy, where you are able to experience the benefits of Shiatsu alongside holistic activities and further spa treatments in an idyllic location.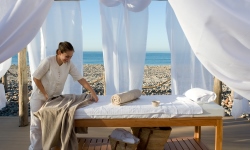 With a range of holistic activities alongside traditional therapeutic spa treatments, unwind at the stunning Paradis Plage in Morocco. Create a personal healthy holiday with ourFusion Fitness programme, where you can choose from a range of classes and treatments and indulge in up to seven Shiatsu sessions during your stay. Combine your spa therapies with cardio and strength-based fitness classes to compliment your perfect wellness holiday.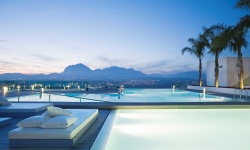 Alleviate symptoms of stress and lethargy in breath-taking and tranquil surroundings at the SHA Wellness Clinic in Spain. This healing holiday offers you the chance of up to two Shiatsu treatments during your stay alongside a host of other relaxing therapies including body wraps and Reiki. With complimentary use of the spa's hydrotherapy pools and Turkish baths, you will leave SHA feeling refreshed, renewed and stress free.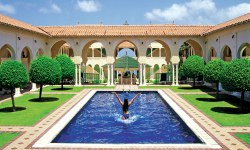 The BodyHoliday in St. Lucia provides everything you need for optimal wellness. The all-inclusive resort situated on a gorgeous expanse of private beach offers Shiatsu sessions that will help you relax and recharge. With daily spa treatments, fitness classes and many activities from tennis to archery on offer, you are free to work on all aspects of your health and fitness overlooking the crystal-clear Caribbean Sea.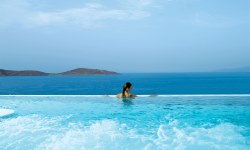 Our Porto Elounda Fusion Fitness holiday in Crete includes Shiatsu sessions that are part of a highly personalised plan to live a healthier lifestyle. This idyllic beach spa holidaycombines cardiovascular fitness classes with yoga and natural alternative therapies to create a wholly holistic holiday experience. Home to a Six Senses Spa, a fully equipped fitness centre and a whole host of holistic activities on offer, you can design your own programme to suit your personal wellness goals.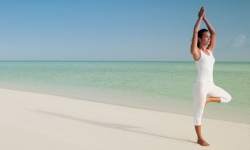 Home to miles of untouched coastline and an award-winning spa; indulge in Shiatsu and Ayurvedic therapy at the Parrot Cay Yoga and Pilates Retreat in Turks & Caicos. This Caribbean paradise offers daily yoga and Pilates classes as well as an array of healing spa treatments designed to target all areas of your health and well-being, making this an ideal choice for a luxury spa or yoga holiday.

If you have been inspired to try Shiatsu therapy on an amazing
healthy holiday
, give us a call on 1300 551 353 and one of our Travel Specialists will be happy to help you.