Top Mind Healing Holidays
Created: 10 October 2016

10 October 2016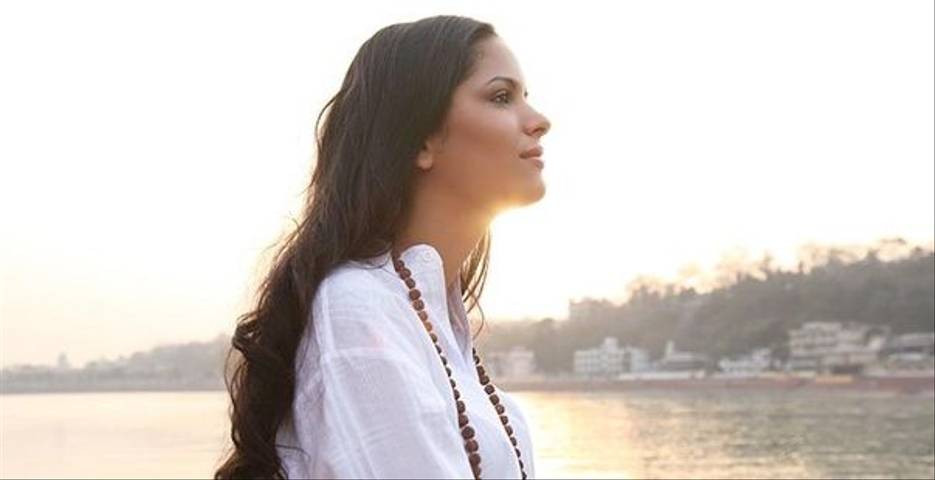 In support of 'World Mental Health Day' we're covering the top 6 wellness centres that help guests balance their mental well-being and reconnect to their inner self. Our selection of mind healing holidays all focus on aspects of emotional rebalancing and use practices such as mediation, yoga and life coaching to help guide people on the path of mental wellness. Indeed, this is a great chance for anyone to step back from the stresses of daily life and realign to their true path.
Taking the time to centre in on the inner flow of consciousness, rather than be bombarded by 21st Century inputs, is of great importance in our busy world full of hectic lifestyles and stress filled commitments. Medical research has continued to expose stress a key player in numerous health issues from insomnia to heart attacks, so taking care of our mind has never been of greater value. This top pick of healthy retreats provide space for people to unwind the mind and leave stress behind with yoga and meditation classes in both a group and private setting. There's also ample opportunity to have consultations with wellness practitioners and be further guided towards mental wellbeing. So step up to the mindfulness podium and transform that inner anguish with a soothing mental calm.


Find inner peace at Kamalaya

Built around the site of an ancient monks cave in Thailand, Kamalaya is an ideal place to connect mind, body and soul. Together with a group of life coaches from Vedic backgrounds you'll go through a number of life coaching sessions based around embracing change. The intense transformative retreat allows individuals to identify sources of mental angst and start the process of letting go. To soothe and compliment this internal work, a variety of spa treatments from Ayurvedic and Traditional Chinese Medicine are given to help guests stay centred. There's also complimentary access to spa facilities and group classes.

More information: View Kamalaya


Reset your mind on a relaxing holiday at Maya Ubud

Embark on a spiritual journey to Bali – the Island of the Gods – and enliven the soul on a holistic wellness holiday to help with mental wellbeing. The programme features visiting a Balinese healer, an excursion to a nearby temple and the experience of making offerings in the traditional Balinese-Hindu practice. A key experience of the schedule is to meet with children at a local orphanage and immerse oneself in the notions of true humility. This is all coupled with a walk to a traditional village to see the typical lifestyle of those on the island.

More information: View Maya Ubud Resort Spa


Regain mental balance on a retreat at The Banjaran

Surrounded by hot springs, volcanic mountains and deep jungles, The Banjaran is an idyllic healing spa to visit and delve deep into the mind and recultivate a sense of mental well-being. The focus of this retreat program is to create a soothing environment of peace that allows the mind to recover from its accumulated hardships and gently ease into a new sense of balance. Treatments of aromatherapy, massage, reflexology, bathing and facials are used to induce inner peace and cultivate an environment of letting go. All of which is combined with a wellness consultation and an antioxidant nutrition program.

More information: View The Banjaran Hotsprings Retreat


Take time for yourself with relaxing spa treatments at Shreyas

Embrace a sense of mental stillness with this silent retreat in the Indian countryside. The program begins with a wellness consultation to evaluate the wellbeing of guests and then continues with sessions of soothing massage and blissful yoga classes to cultivate inner calm. Particularly of interest is the private trataka session which centres around meditating on a candle and stimulating the penal gland to truly overcome the stresses of the mind. Guests are free to enjoy a luxurious spa break with different choices of spa treatments and an array of group classes to further explore their mental wellbeing and learn to let go.

More information: View Shreyas


Mountain side picnic at Zighy Bay

Surrounded by dusty mountains and turquoise waters, Zighy Bay is a slice of Arabian bliss that helps rejuvenate the mind through a series of spa treatments, nutritional consultations and meditation sessions. Truly a tranquil place for a de-stress holiday, guests receive soothing therapies from East and West to allow the body to gravitate on stillness and the mind to meet it with a sense of peace. Juices are combined with the program to aid the mental detox and two private meditation sessions are given to ensure individuals centre in on mental wellness. There's also complimentary access to spa facilities and group activities to ensure guests leave thoroughly rejuvenated.

More information: View Zighy Bay


Discover your inner zen at Marbella club

Located on the infamous "golden mile" of Marbella, this wellness haven is a medispa holiday ideal for re-aligning to one's true sense of wellness. The program begins with a medical consultation and life coaching session to ease guests onto the path of inner strength. This is then combined with classes in stress management to help with letting go of mental hang ups and a number of spa treatments are interwoven throughout one's stay. Especially of interest are the regular thalassotherapy sessions which utilize the healing properties of salt water to bring about a cleanse of body and mind.

More information: View Marbella CLub
Talk to one of our Travel Specialists on 1300 551 353 or contact us here to discuss tailor-making your perfect wellness holiday.