Top 10 Well-being Breaks in Europe
Created: 15 December 2014

15 December 2014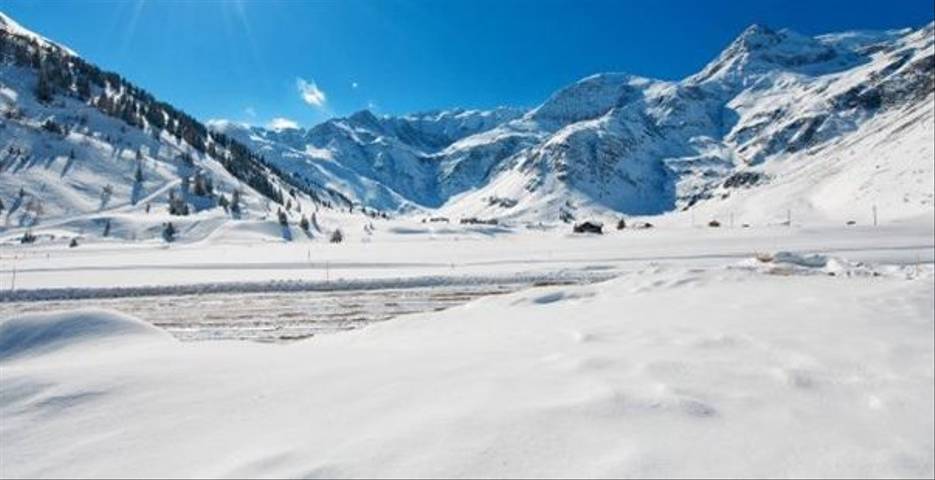 With Summer well underway the warmer days are upon us, but we understand that not all of us prefer the heat. If this is you then perhaps a European getaway is the ideal solution. 

So to help whet your travel appetite we have drawn up a shortlist of our top 10 luxurious wellness breaks Europe has to offer. From charming boutique well-being retreats in Italy, detox holidays in Spain and ski and spa breaks in the Austrian Alps, there is something to suit everyone and ensure you return home feeling completely rejuvenated.


Try Ayurveda for your Body, Mind and Soul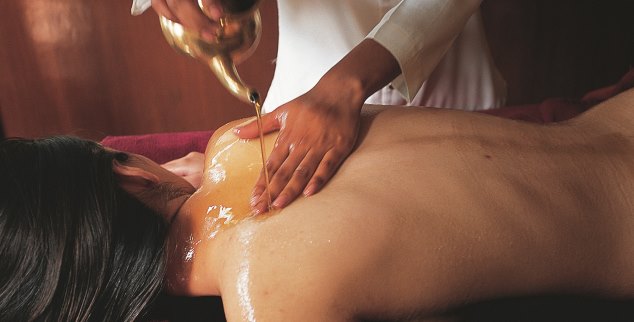 A traditional Ayurvedic Massage


Experience the relaxing and rejuvenating properties of an Ayurveda holiday at the Galo Resort in Madeira. The on-site wellness centre provides personalised treatments stemming from ancient Ayurvedic practices as well as acupuncture, Reiki, yoga and meditation classes for a truly all-encompassing experience. This healthy break also offers specialist golfing holidays and our exclusive Fusion Fitness range which allows you to tailor your stay to suit your specific wellness needs. Situated right on the sea front and boasting beautiful views of the surrounding coastline the resort is ideal for anyone seeking a luxury healthy holiday. With the variety of options available there is something to suit everyone and ensure you return home fully rejuvenated.
Average Winter Temperature: 16°C, 60°F


Escape on a Ski and Spa Break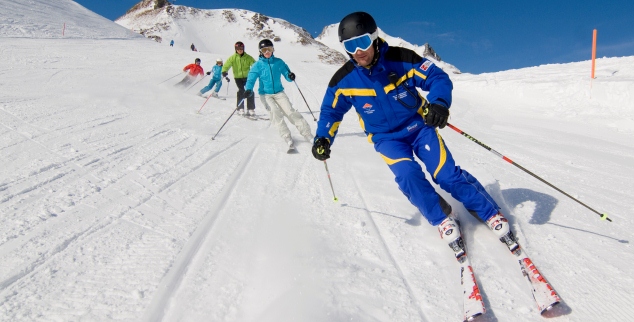 Skiing in the Gastein Valley in Austria


Grab your thermals and embark on a ski and spa wellness break to the picturesque Austrian Alps. The Grand Park Hotel Health & Spa is a skiers dream with altitudes reaching 2,600m and guaranteed snow until April. Offering first-class accommodation, outstanding service and breath-taking views of the surrounding scenery The Grand Park is the perfect destination for anyone seeking a luxury ski and spa holiday. Why not hit the slopes in the day before treating yourself to an indulgent treatment in the excellent spa to soothe your weary muscles? With daily classes on offer including Pilates, yoga, aqua aerobics and hiking there is plenty to keep you entertained at this excellent Alpine resort.
Average Winter Temperature: 3°C, 37°F


Detox Your Mind and Body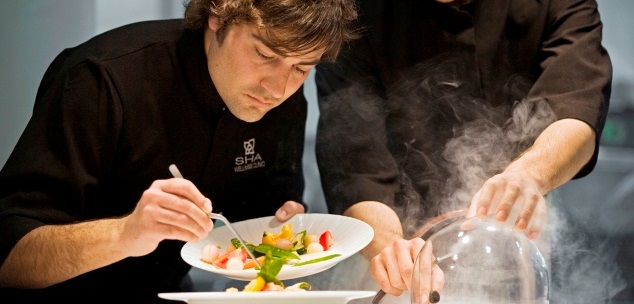 Specialist Detox Cuisine is prepared by excellent chefs at SHA


If you are looking for a detox holiday then look no further than the SHA Wellness Clinic in Spain. Combining Far Eastern therapies with a modern Western approach the spa offers nutritious macrobiotic cuisine, therapeutic treatments and educational yet informal wellness lectures. Embark on your very own tailored detox break following a medical consultation to personalise your stay at this state of the art wellness clinic. With an extensive list of treatments on offer including acupuncture, lymphatic drainage and a range of specialist massages you are sure to find something to suit your needs. Ensuring you stay healthy even after you leave, the clinic provides a personalised post-treatment plan to help you continue your detox at home.
Average Winter Temperature: 13°C, 55°F


Rejuvenate with a Vital Energy Rebalancing Retreat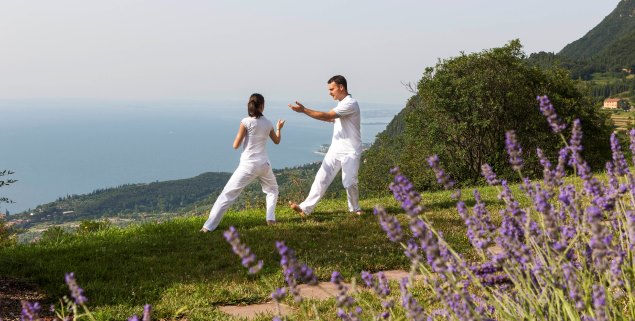 Tai Chi in the gardens at Lefay Resort & Spa
 
Italy: Lefay Resort & Spa
Rejuvenate your mind, body and spirit on an energy balancing retreat overlooking the picturesque Lake Garda. Set in a stunning 11 hectare natural park surrounded by rolling hills rich in olive trees and woods all overlooking the lake, The Lefay Resort & Spa is the perfect destination for a luxury spa break. This healthy holiday offers personalised massages, revitalising facials and a whole range of wellness activities aimed at rebalancing your physical energy. Happy to cater for all specific needs the retreat provides programs aimed at detox, rejuvenation and promoting a healthier lifestyle. With an impressive spa boasting multiple different swimming pools, saunas and grottos Lefay is a haven for anyone seeking a luxury health and well-being getaway.
Average Winter Temperature: 4°C, 39°F


Get Your Energy Flowing with Holistic Therapies
Outdoor yoga at La Clairiere


Boost your energy levels and learn how to adopt a healthier lifestyle at La Clairiére in France. Set amongst the forests of Alsace the tranquil surroundings are the perfect setting for a relaxing healthy break. Unwind with help from the spa's excellent selection of holistic treatments and delicious organic cuisine on a healthy holiday designed to leave you fully revitalised and refreshed. The impressive spa includes plunge pools, whirlpools, a sauna, steam rooms and a gym in addition to offering a range of specialist treatments. So whether you are looking to lose weight and get fit, detox or simply de-stress and relax there are options available to suit all wellness needs at this boutique French retreat.
Average Winter Temperature: 4°C, 39°F


Stimulate, Energise and Restore your Body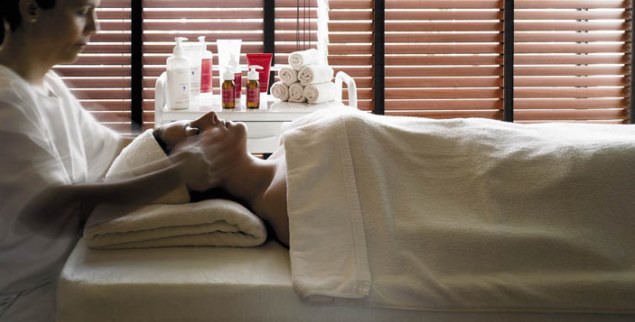 Treat yourself to a relaxing facial at the beautiful Spa


Why not recharge your batteries on a luxury wellness break to Portugal. Located on the Portuguese coastline this spectacular well-being holiday is home to 2 golf courses and 5 restaurants offering delicious fare from all over the globe. Only a stones' throw away from the bustling city of Lisbon the Sense of Balance program harnesses the healing and transformative power of ancient natural therapies to help you detox and boost your well-being. With signature massages, yoga and Tai Chi to mention just a few of the things available, this spa break also offers our exclusive Fusion Fitness program making it a great choice for a healthy getaway.
Average Winter Temperature: 12°C, 53°F


Achieve your New Year's Resolutions for Health and Fitness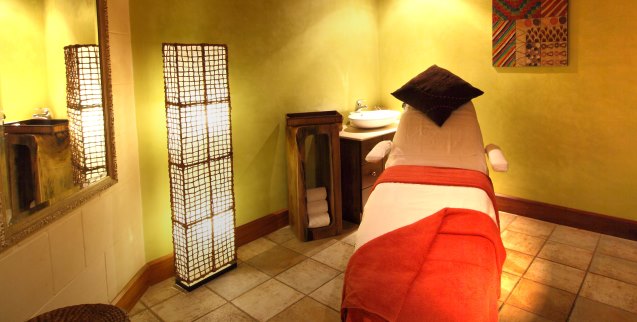 The spa at Kempinski San Lawrenz is the perfect place to unwind
Get a head start on your New Year's resolutions at the Kempinski San Lawrenz in Malta on a fitness holiday designed to get you looking and feeling great. Situated amongst beautiful countryside this charming health retreat provides a tranquil backdrop for those looking for a revitalising health and fitness holiday. Spend your days sampling the broad range of wellness activities on offer with options tailored towards all aspects of fitness including cardio, strength & sport, mind & body and renewal on our action packed Fusion Fitness break. Work up a sweat with a guided cycling tour, try your hand at rock climbing or simply unwind in the spa; the choice is yours at this luxury Mediterranean retreat.
Average Winter Temperature: 13°C, 55°F


Revive and Renew yourself on a Healthy Ageing Retreat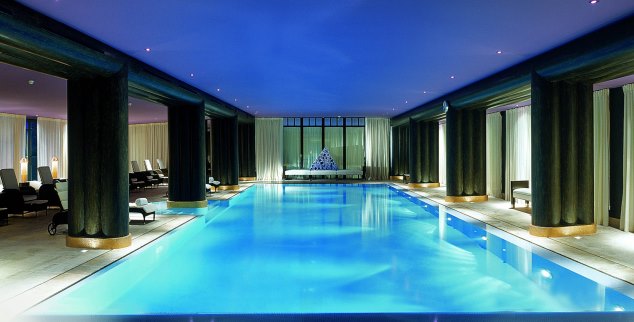 The beautiful indoor pool at La Reserve Geneve


If you are already stressed about the Christmas period then a revitalising wellness retreat could be just what the doctor ordered. Escape to Switzerland and experience first class anti-ageing treatments and indulgent signature therapies at La Reserve Genève. Starting with an expert consultation the healthy ageing program provides you with a completely personalised plan to combat the factors which contribute to premature ageing. In keeping with the retreats theme, the spa offers an assortment of treatments and signature therapies to accompany the delicious food options. The nutritious cuisine served in the restaurant will start you on a path towards a healthier diet and help you develop an all-round improved lifestyle.
Average Winter Temperature: 3°C, 37°F


Tone Your Body and Cleanse your Mind
A tranquil treatment room at ESPACE Spa


Improve your well-being and boost your fitness on a wellness holiday at this stunning Italian health retreat in the heart of Tuscany. The Argentario Resort features an 18-hole golf course, superb wellness centre and gourmet restaurant which specialises in traditional Tuscan cuisine. Enhance your fitness on one of our exclusive Fusion Fitness holidays which offer unrivalled choice and allow you to tailor your stay exactly to your specific wellness needs. Round off an activity-filled day by soothing your weary muscles in the resorts excellent spa to complete your own luxury wellness experience at this trendy Italian healthy getaway.
Average Winter Temperature: 8°C, 46°F


Unwind and De-stress with Yoga or Pilates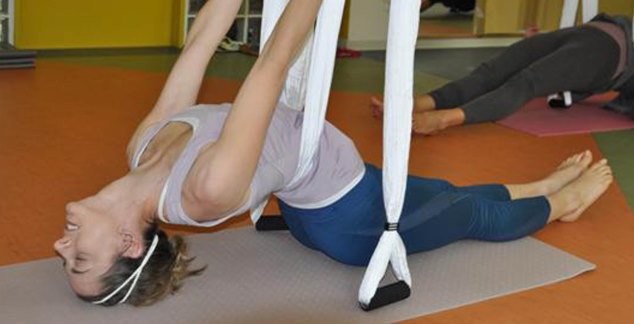 Fly Yoga at Svata Katerina


Czech Republic: Svata Katerina
Why not escape the heat on a relaxing yoga holiday? Svata Katerina in the Czech Republic offer a number of well-being breaks designed to help you unwind and improve your health. Utilising the healing properties of yoga and Pilates, this healthy break offers specialist wellness holidays and champions a back to nature approach with no cars or televisions allowed on site which makes for a truly refreshing experience. Situated in a peaceful forest location you can choose to enjoy the facilities including tennis courts, a golf driving range and a riding stable before relaxing with a trip to the sauna at this luxury wellness retreat.
Average Winter Temperature: 0°C, 32°F
Talk to one of our Travel Specialists on 1300 551 353 or contact us here to discuss tailor-making your perfect well-being break in Europe.