Top 10 Healthy Christmas Getaways
Created: 08 September 2014

08 September 2014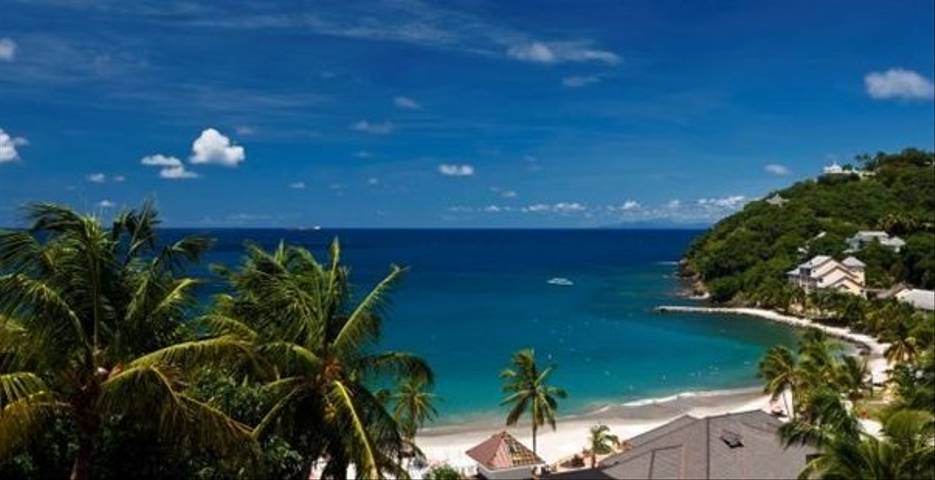 Jet-off to tropical destinations from India and Thailand to Mexico and St Lucia. You'll wake up to stunning natural beauty and an ocean view enviable by all your friends. Swap your festive overeating for healthy and delicious cuisine, relax with spa treatments and enhance your well-being with yoga and fitness classes.

Here's our top 10 Christmas healthy getaways which will guarantee that you return home feeling refreshed, revitalised and with the fondest memories of the perfect holiday.
A yoga class in the beachfront pavilion at Paradis Plage
Experience a healthy Christmas at this idyllic beachfront retreat in Morocco. Relax in warm temperatures and enjoy mouth-watering dishes involving fresh fish and seafood. Make a splash and try some surfing on holiday at the resort's fantastic Surf Club, which offers group lessons to help you carve the waves like a pro.

Take a break on dry land and take part in yoga at the beach pavilion to unwind and reconnect your body and soul, or try out some group fitness classes, with activities ranging from martial arts to beach circuits. Relax at the end of the day with spa treatments including a traditional Moroccan Hammam, and enjoy a rejuvenating Christmas.
A yoga class in the picturesque grounds at The Farm
Detach yourself from the Christmas madness and jet-off to this luxurious retreat in the Philippines. Famed for its back-to-nature approach to emotional and physical health, you'll enjoy fresh and innovative vegan meals at the award-winning restaurant. Improve your fitness and shed extra kilos in the jungle gym with a range of activities, including power walking and circuit training.

Centre your mind with yoga, whether you're a beginner or an experienced yogi, and focus your attention with a meditation class. Get a complete Christmas and New Year health boost with a detox program, involving cleansing spa treatments and wellness activities, to leave you feeling fresh and renewed.
Christmas Healthy Holiday in India, Ananda
Enjoy an Ayurvedic massage looking over stunning views at Ananda
Have a healthy holiday this Christmas at Ananda in the Himalayas, and experience Christmas cheer at its finest. This spiritual well-being retreat uses traditional teachings and ideas to unite your body and soul. Benefit from a deeply peaceful environment, delectable Indian, Asian and Western cuisine and a world class destination spa.

Rejuvenate with holistic spa treatments and daily wellness activities, including yoga, Pranayama breathing and fitness classes. Learn how to manage your stress and lead a healthier lifestyle or choose to detox from festive indulgences to kick-start your metabolism and cleanse your mind and body. This getaway will ensure that you have a Christmas to remember.
The Pool at The BodyHoliday's award-winning Wellness Centre
Wake up in paradise on Christmas day at this luxurious all-inclusive Caribbean health and fitness resort. Enjoy special festive events, including carol singing and a champagne cocktail evening on Christmas Eve, as well as a Christmas morning walk, a Champagne breakfast, brunch and a Christmas dinner with live music.

Enhance your weight loss and fitness with an extensive range of activities, including yoga, Pilates, step aerobics and Body Dance, and get some fresh air playing tennis, golf or beach volleyball. Have a refreshing dip in the tropical waters with water sports from paddle boarding to wind surfing, and re-energise with daily spa treatments leaving you feeling renewed.
The serene pool at Fusion Maia
Looking for a different way to celebrate Christmas this year? Escape to this all-inclusive wellness retreat for the festive season and enjoy special events, including a festive buffet and free flow cocktails with an entertainment program. Enjoy the holistic and thorough approach to your well-being, helping you achieve optimal health.

You're guaranteed a minimum of two spa treatments per day, from an extensive choice including body scrubs, pressure therapies, facials and manicures. Each day is given a theme, such as 'open your mind' and 'be active', with activities reflecting this theme; you'll benefit from excursions, holistic classes and lifestyle workshops, so that you return home fresh and revitalised.
Kamalaya, set in a jungle covered valley in Koh Samui
Celebrate the festive season in style at this award winning sanctuary and holistic spa holiday, which focuses on encouraging personal growth and long term healthy transformation. Relax amongst the lily ponds and tropical jungle foliage, and look out onto the sea to rejuvenate and de-stress.

Make the most of the fitness facilities and take part in power walking, circuit training or cardio combat, and receive personalised spa treatments, including acupuncture and detoxifying scrubs, to reach your ideal weight. Reap the health benefits of yoga in sessions tailored to your particular level and wellness needs and detox your body. You'll leave Kamalaya with the motivation to pursue a healthier lifestyle to kick-start your new year.
The expansive pool overlooking the ocean at Now Sapphire Riviera Cancun
Make Christmas this year something special by staying at this luxury all-inclusive oceanfront resort in Mexico. Make the most of the endless activities on offer, including snorkelling, windsurfing, mountain biking and beach walking. Break a sweat in the fitness classes, ranging from Zumba and aqua aerobics to yoga and stretching, leaving you feeling re-energised and healthy.

Avoid the Christmas stress and achieve deep relaxation with rejuvenating spa treatments, including a full body polish and facial, and use of the hydrotherapy circuit to de-stress and revive. Refuel with sumptuous gourmet cuisine and make the most of the stunning swimming pools and tranquil white sandy beaches.
The Source, a natural spring, at Como Shambhala Estate
Escape the stresses of the festive season and getaway to Como Shambhala Estate in Bali, a multi-award winning luxury health and fitness retreat. Nestled between jungle-covered hills and a tranquil river, boasting its own healing springs, this wellness holiday will leave you inspired and revitalised.

Enhance your fitness and get back in shape with use of the fantastic jungle gym and activities including mountain biking, white-water rafting, yoga and Pilates. Cleanse your body of toxins on our detox holiday, involving purifying spa treatments, personalised diet and daily wellness activities. Seek stress relief and healing with the principles of Ayurveda and board the plane home feeling renewed.
The view from a private beach front villa at Zighy Bay
Embrace the festive season in paradise at this spectacular health and well-being retreat, which boasts its own secluded bay and long sandy beach. Relax in Omani-style luxury villas, experience memorable cuisine which mixes Middle Eastern, Asian and Western influences, and celebrate on Christmas Eve with the Gala Dinner.

For those seeking activity and adventure on holiday, this resort offers mountain hiking, paragliding and boot camp training to get your heart pumping. Focus on your health goals with your own personal trainer and enjoy wellness activities ranging from power yoga to sunrise stretching and massage workshops. Boost your health on the detox program, involving purifying spa treatments and holistic therapies, so you end your holiday cleansed and refreshed.
A massage by the water front at Shanti Maurice
Head to Mauritius for a well-needed tropical holiday and escape the festive craziness. Celebrate with a sumptuous Christmas dinner and enjoy special Christmas events and activities for people of all ages. Relax and de-stress with a variety of spa treatments, including traditional massages and body scrubs, and enjoy personalised yoga or Pilates.

Rejuvenate and benefit from the healing powers of Ayurveda to feel rebalanced and choose a tailor-made detox program for ultimate wellness. Improve your fitness on holiday with activities including aqua-spinning and tennis, and enjoy Christmas bliss in your luxurious suite, the perfect location for a healthy winter escape.
Talk to one of our Travel Specialists on 1300 551 353 or contact us here to organise your perfect Christmas Healthy Holiday.