Top 10 Best Spa and Wellness Honeymoon Holidays
Created: 03 September 2014

03 September 2014

Your honeymoon should be one of the most memorable holidays of your life. Make it an unforgettable experience by escaping to an idyllic destination and unwinding at one of our wellness and spa retreats for the dream healthy honeymoon.
From experiencing adventure by staying amongst the treetops of a Costa Rican jungle, to absorbing the stunning natural beauty of the Tuscan countryside, we have a variety of options available to you and can even help you with when to go where. With a wealth of beautiful destinations, from the Philippines to Oman, Mauritius to Thailand, your healthy honeymoon should be everything you have dreamt of and more. Our selection of luxury spa holidays mean you and your loved one will feel revitalised, while our Discover Recover holidays allow you to tailor-make your ideal healthy honeymoon, combining cultural excursions with relaxation at a wellness retreat.
With a variety of options suited to your needs, whether you are after a wellness break with adventure, fitness or relaxation, we have it covered. Here, we highlight 10 of the best wellness and spa honeymoon holidays to help you decide: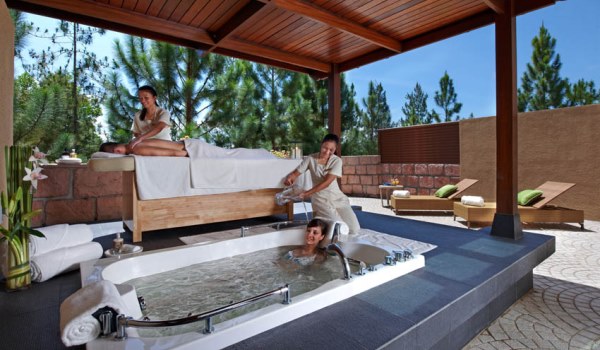 Enjoy joint spa treatments together at The Chateau Organic Spa & Wellness Resort

Travel to the world's first organic spa and wellness resort for a healthy honeymoon, nestled in the secluded and peaceful environment of the Berjaya Hills in Malaysia. In this idyllic honeymoon destination, you and your partner will stay in an elegantly furnished French inspired 18th century style chateau. Why not spend the day side-by-side with your loved one enjoying rejuvenating treatments at La Sante Spa on The Chateau's couples wellness rejuvenation holiday. Explore the tranquillity of the surrounding tropical rainforest on a romantic hike through the jungle, before ending your day with an exclusive dinner at award-winning French fine dining restaurant L'Assiette.


More information: View The Chateau Organic Spa & Wellness Resort
 
Best for Amazing Treatments, Oman: Zighy Bay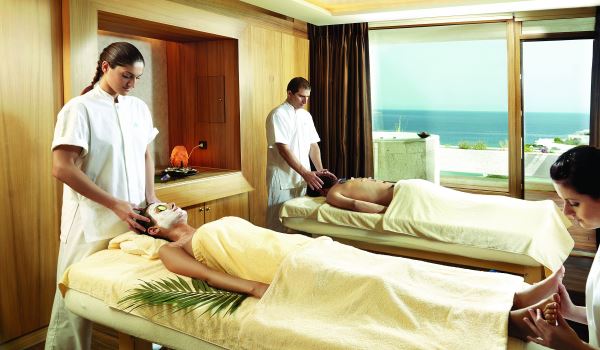 Relax and unwind together at Zighy Bay

With a backdrop of dramatic mountain scenery and a beautiful sandy beach, this spectacular remote honeymoon destination in Oman is perfect for those seeking a peaceful and holistic experience on a luxury spa honeymoon. Truly unwind and pamper yourself after your big day at the award-winning Six Senses Spa, where a combination of Eastern and Western wellness techniques are used by a team of highly skilled therapists. Individually designed treatments ensure your senses are revitalised on this luxury healthy honeymoon. Make the most of the breath-taking views by paragliding into the retreat and enjoying a romantic honeymoon meal for two in the mountains.


More information: View Zighy Bay
 
Best for Fitness and Activities, St. Lucia: The BodyHoliday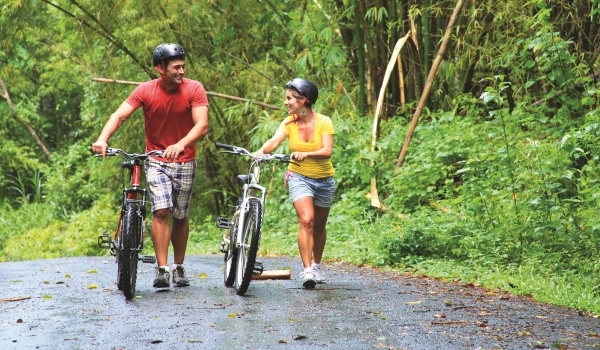 Keep active with cycling on The BodyHoliday

Situated in a private cove on the stunning Caribbean island of St. Lucia, this world-class all-inclusive holiday is the ideal honeymoon destination for those seeking an active fitness honeymoon. You and your loved one can enjoy a vast array of activities to keep you occupied from morning until night. Whether you are a water sports worshiper, diving devotee, fitness class fanatic or golfing pro, there is something to suit everyone on this paradise island. Honeymooners can unwind at the end of the day by visiting the Ayurvedic centre for holistic spa treatments to improve well-being and boost wellness, followed by a romantic candlelit dinner on the beach.


More information: View The BodyHoliday  
 
Best for All-Inclusive Wellness, Vietnam: Fusion Maia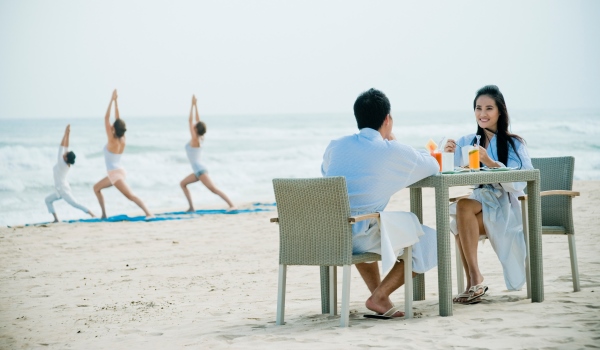 Breakfast on the beach at Fusion Maia

Located in Vietnam along one of the world's most beautiful beaches, this healthy honeymoon destination is perfect for couples looking to relax on a luxury all-inclusive holiday. Ideal for newlyweds looking to refresh in a tropical paradise on a beach wellness honeymoon, the indulgent spa offers two daily inclusive treatments for newlyweds to enjoy. Embrace the romance by taking full advantage of the breakfast 'any time, any place' philosophy and enjoy your meal in the privacy of your own villa or on the exquisite white sandy beach. Take the complimentary shuttle to Hội An and relax in the exclusive Fusion Lounge, before soaking up the local culture on a wellness honeymoon to remember.


More information: View Fusion Maia
 
Best for Adventure, Costa Rica: Florblanca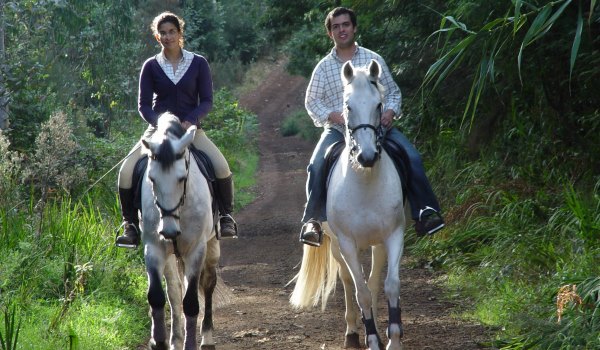 Explore on a romantic horseride at Florblanca

This luxury boutique retreat is hidden away in the unspoilt tropical jungle of Costa Rica. Renowned for its world-famous surf, this is an idyllic secluded honeymoon destination for those seeking an adventure wellness honeymoon. With a healthy atmosphere, luxury spa and stunning views of the sparkling waters of the Pacific Ocean, there is much for newlyweds to explore and achieve enhanced well-being. Venture into the untouched natural surroundings with surfing, horseback riding, hiking or zip lining. Sleep amongst the tree tops in the luxurious two-storey honeymoon house, and absorb the spectacular surroundings with a romantic drink on your very own private terrace.


More information: View Florblanca
 
Best for Luxury and Well-Being, Bali: Como Shambhala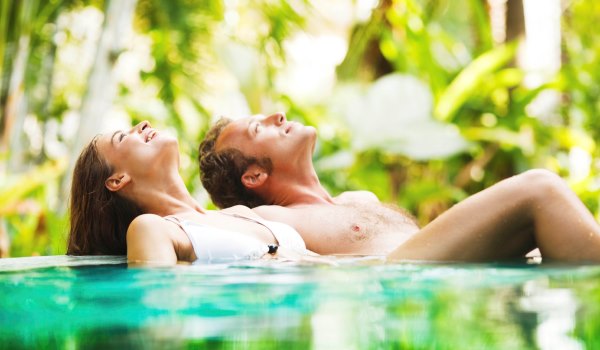 Improve your wellbeing at Como Shambhala

Nestled in Ubud in Bali, amongst 9 acres of tropical grounds, this superb multi award-winning wellness retreat is the perfect private paradise for healthy honeymooners. With beautiful fresh spring pools located by the sacred Ayung River at the bottom of this luxurious estate, it is the perfect wellness break for those after a couples healthy holiday. Offering bespoke tailor-made programmes for you and your partner, this wellness honeymoon will leave you feeling soothed and revivified. Enjoy exotic Asian-inspired spa treatments in the tranquil environment of the hidden water garden and spend some quality relaxation time in the privacy of your own infinity pool in your luxury villa.


More information: View Como Shambhala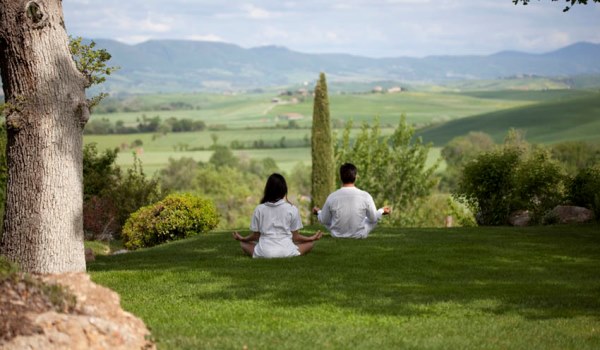 Meditation in the Tuscan hills at Adler Thermae

Visit romantic Italy and escape to the stunning rural setting of Tuscany. This luxury wellness honeymoon is ideal for newlyweds looking for the ultimate natural and remote honeymoon destination. Located in the heart of Tuscany's natural park, Val D'Orcia, bathe in the warm waters of the retreat's very own famous thermal springs. The Grotto Salina, enriched with Dead Sea salt, is available for private reservation so you and your partner can enjoy an intimate atmosphere, surrounded by charming natural scenery. A close hike, jog or cycle away from the retreat, visit the romantic town of Bagno Vignoni and sample the local Tuscan wines on an activity honeymoon to remember.


More information: View Adler Thermae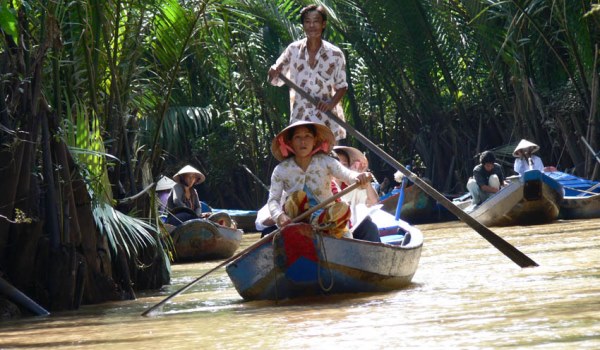 Discover a cultural experience in the Philippines

The Philippines is the perfect destination for couples seeking the vibrant mix of a culture and wellness honeymoon, in an environment abundant with natural beauty. Our tailor-made Discover Recover holidays mean you can experience both. From a romantic sunset cruise exploring the city around Manila Bay, to visiting the Hidden Valley for a day of swimming in a natural haven, we have a variety of cultural excursions to help you plan your dream healthy honeymoon. After these exciting cultural adventures, unwind in luxury at wellness retreat The Farm at San Benito. A secluded tropical paradise, make the most of the organic cuisine and indulgent spa treatments for a healthy honeymoon to remember.


More information: View Philippines Discover Recover
 
Best for Total Relaxation, Mauritius: Shanti Maurice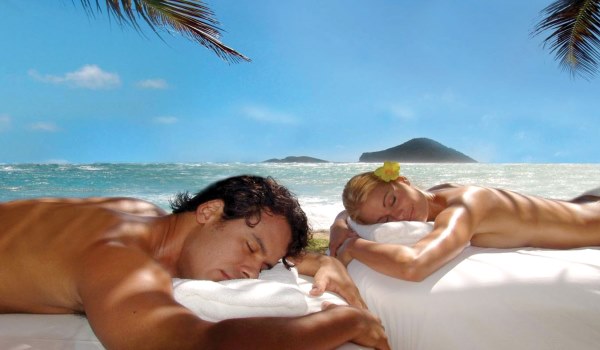 Unwind on the beach at Shanti Maurice

The romantic charm of Mauritius makes it a popular healthy honeymoon destination. Home to the world-class Nira spa, this wellness retreat is the perfect luxury healthy honeymoon for those looking to de-stress on holiday. Enjoy absolute relaxation, as you unwind amongst tropical gardens and sublime white beaches, before cooling off in the turquoise Indian Ocean. Professional yoga masters make this a great option for a yoga honeymoon. Working together with nutritionists, personal trainers and Ayurvedic physicians, expert staff ensures that newlyweds will end their honeymoon feeling rejuvenated. This wellness holiday offers fragrant petal baths and candle lit dinners to newlyweds, giving you a beautiful start to married life.


More information: View: Shanti Maurice
 
Best for Ultra-Luxury with Wellness, Thailand: Soneva Kiri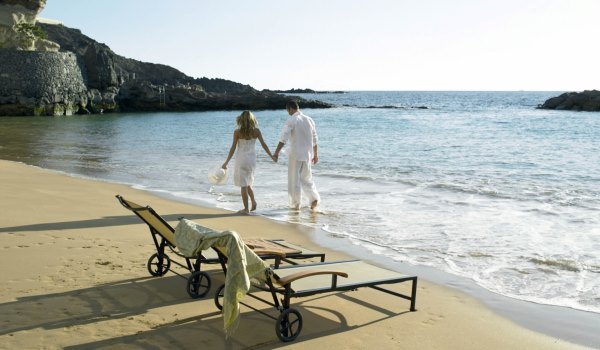 Enjoy luxury wellness at Soneva Kiri

Tropical rainforests, beautiful waterfalls, incredible white beaches and surrounding traditional villages make this relaxing wellness holiday an ideal honeymoon escape. Located on the secluded island of Koh Kood in Thailand, this paradise retreat oozes indulgence and is ideal for an ultimate luxury wellness honeymoon. Unwind in the Six Senses Spa with authentic local practices, signature massages and body scrubs. Relax by the stunning infinity pool and choose from a wealth of fun activities, including trekking and sailing. Healthy honeymooners can absorb the breath-taking views by enjoying Treepod Dining with a champagne breakfast for two, or embark on a sunset cruise complete with champagne and canapés for a wellness honeymoon to reminisce.


More information: View: Soneva Kiri
Talk to one of our Travel Specialists on 1300 551 353 or contact us here to discuss tailor-making your perfect Healthy Honeymoon.