The Ultimate Guide to Detox Retreats
Created: 22 October 2020

22 October 2020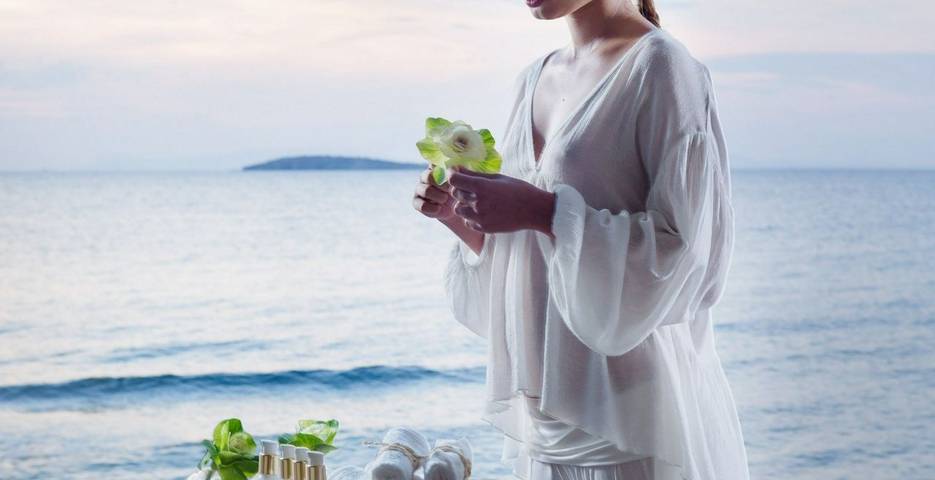 Detox retreat is a broad term: it covers everything from a medically supervised cleanse of alcohol to a juice fast on a Thai beach. To give a brief definition, a detox retreat is any getaway where your diet and physical health is aided by resident professionals. The breadth of possibilities with this type of healthy holiday makes it tricky to pick a programme that is a perfect fit for you needs. Raw food diets could be great for losing a few kilos but maybe you would prefer a more holistic detox. Perhaps you're not excited with the prospect of a spa detox but would love one where you get to practice yoga. At Health and Fitness Travel, the wellness specialists, we've compiled a study of the best detox retreats into an ultimate guide. So, whether you need to quit smoking or you want to cleanse your colon, we've put together the ultimate guide to detox retreats to help you make an informed decision on the right retreat for you.
The Different Types of Retreat
Anti-Smoking Detox
According to the National Institute on Drug Abuse, only about 6% of smokers are able to quit in a given year. It will take multiple attempts for most smokers to finally kick the habit for good. Stop smoking holidays are a chance to take the trial and error out of quitting smoking. They allow you access to the best specialist treatments so even the heaviest smokers can quit. Detox retreats block your ability to buy cigarettes and ease the stresses of modern life which lead to nicotine craving. They also equip you with the tools you need to continue your nicotine cessation when you return home.
Raw Food Detox
A raw food detox is a delicious way to cleanse toxins and gather nutrients. Healthy ingredients can lose some of their vital nutrients when they are cooked. Boiling vegetables may reduce the content of water-soluble vitamins by as much as 50-60% according to Total Health. Going raw is a chance to boost your vitamin levels and improve your health. Raw food retreats offer meals that are entirely plant based, consisting of fruit, vegetables, nuts, and seeds. In verdant natural surroundings, the cleansing effects of a raw food detox are so pronounced you'll leave feeling rejuvenated and evangelising the benefits of this energy-boosting diet.
Spa Detox

Detox retreats that also include spa elements are becoming very popular. They target the aesthetic aspects of your detox, accentuating the features you've improved with your new diet. Hydrating facials, deep tissue massages and salt scrubs improve the natural healthy glow of detoxified skin. With all the hard work of your nutrition plan, a little pampering in the spa is definitely deserved. You could centre your spa experience around your diet: enjoy a holistic detox and the therapies of an Ayurvedic spa holiday. A detox spa retreat is the best of both worlds, it focuses on replenishing you from the inside out!
 Yoga Detox
Feel in need of guided yoga with your detox? A retreat, like Yogic Detox at Six Senses Zighy Bay, offers a cleanse with a spiritual centring. Private fitness and yoga sessions compliment your new diet so you can get the best physical results you could hope for. Helping to relax your system, yoga is great for your core and for keeping your body's regularity. On a yogic detox, you'll have direction from the experts as how best to understand the movements of your body. For a cleanse with the spiritual physicality of a yoga holiday, check out our yogic detox retreats.
Immune Boosting Detox
Feeling the negative health effects of the colder seasons? Take a week to recover with a healing and nourishing detox retreat that focuses on your long-term health. An immune boosting detox is designed to give you the skills to prevent future illness. Regular practice of the techniques learnt on a brief immune boosting detox will keep you healthy for years to come. If you embrace the teachings, these detox holidays can have a great impact on your life. Return to work feeling happier and healthier, safe in the knowledge that your immune system has been cleansed with a detox.
Fasting / Juice Cleanse Detox

You can cleanse a build-up of toxins with a detox fasting retreat. You'll be weaned off certain foods that disrupt the balance of our health: coffee, refined sugar, alcohol and nicotine. Then you'll start a diet of juiced fresh fruit and vegetables. The nutrients and vitamins in the juice will sustain you as you cleanse your body of toxins. You'll notice a reduction in body fat as you receive all the nutrients you need without any excess calories. Fasts are offered in a variety of glamorous destinations: Portugal, Italy, Thailand and Dubai. Discover our blog post on the benefits of a fasting retreat for more information.
Introduction to Detox
A full medical detox can be a daunting challenge. Medical cleansing or fortnight long fasts are not for everyone. For those looking for a lighter form of detox, introductory retreats offer the health benefits without the intensity of a comprehensive programme. You will still be performing a detox and practicing all the wellness activities offered: yoga, meditation, and Pilates. Your introductory retreat will be a place to socialise, to unwind: a luxury holiday to top up your wellness and to learn how to care for your body. For those who are just beginning, discover luxury holidays like our Introduction to Detox at Absolute Sanctuary.
Comprehensive Detox
Go for full reinvigoration with a comprehensive detox plan to completely rid your body of toxins. 12-day programmes will have you feeling renewed in a way that you wouldn't have thought possible. Kick bad habits for good with a detox plan that will set lifelong goals. Lymphatic drainage massages and colon hydrotherapy sessions are the norm on a retreat that will have you returning home with an unending healthy glow. Detox teas, liver flushing drinks and coconut juices are yours to choose from on a comprehensive detox retreat that puts you in control. If you want a complete cleanse, a comprehensive detox is for you.  
Why go on a Detox Retreat?
 Despite the growth in the wellness industry, evidence suggests that modern living is not as healthy as you might have thought. According to the Chemical Abstracts Service (CAS), a division of the American Chemical Society, there are at least 100 million potential new contaminants that humans are exposed to. Medical News Today identified 50 studies wherein scientists found microplastics in fresh water, drinking water, or waste water. Some of these studies counted thousands of microplastic particles in every litre of drinking water. Even if you are very conscious of your diet and your exercise, you may well be exposed to toxins without realising. Even the healthiest diets, lifestyles and jobs could be taking a toll on our health. A detox retreat is a reliable way of ridding yourself of these unseen dangers; picked up so easily in the modern world.
The professional help you get on a retreat may be the final piece of the puzzle. It doesn't matter whether it's that last stubborn bit of belly fat or kicking that bad habit, we all share wellness challenges. It is not a sign of weakness to admit this and to reach out for help. Communal support on a retreat is what separates a successful detox from an unsuccessful DIY attempt. No matter how much research you do on the best diets, it will never be as good as a crafted plan provided by an experienced professional. A healthy holiday is finally getting that help to cross the finish line.
A detox retreat is fun! You will be socialising with people who share your health goals, your hobbies and your interests. It's a chance to develop precious friendships and support networks. A detox retreat is a fun, reliable and effective means of improving your health.
Booking your ideal detox retreat
 Booking the right detox retreat is a challenge. This guide, hopefully, sheds some light but you may well need further help in deciding. With programmes spanning the entire globe, Health and Fitness Travel, the wellness travel specialists, can help you find the bespoke detox retreat that is right for you. Our sales team has years of experience in providing the perfect healthy holiday for our clients and are more than happy to help!
Talk to one of our Travel Specialists on 1300 551 353 or contact us here to discuss tailor-making your perfect detox holiday.