The Latest Yoga Trends: Anti-Gravity & Paddle Board Yoga
Created: 02 October 2014

02 October 2014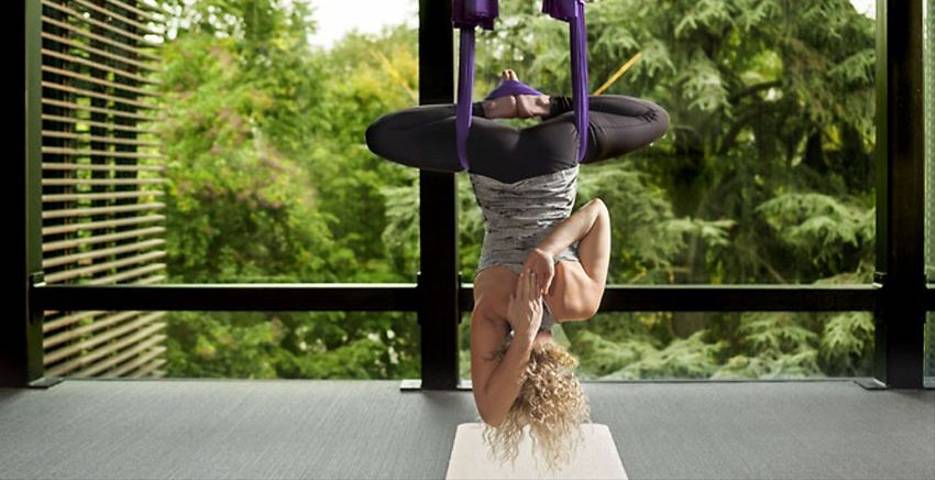 People are very excited about the latest yoga workouts that are popping up around the world, Anti-gravity Yoga and Paddle Board Yoga are definitely worth trying. Anti-gravity Yoga uses a combination of aerial arts and yoga practices, where hammock like suspensions hold the body in the air in different yoga positions. Whereas, Paddleboard Yoga uses a stand up paddle board and Yoga techniques, while trying to balance on the water. Both are great for strengthening and toning the core, while ultimately being enjoyable.

Anti-gravity Yoga was invented by Christopher Harrison, a former Broadway dancer, aerial designer and founder of the group Team AntiGravity. Mr Harrison took his experience in aerial arts and fitness to formulate a diverse, yet challenging approach to yoga, which was originally designed for gymnast and athletes. Now Anti-Gravity Yoga can be practised by anyone and can be found in various places such as Australia, Canada, Italy and the USA.
Although, Yoga is the main skill used, there is also a combination of dance, Pilates and calisthenics incorporated into each class. Expect to find yourself hanging upside down in a variety of positions whilst wrapped in silk hammocks doing poses such as the bridge and warrior. The workout is a great technique for aligning the body, strengthening the core, toning the whole body and it's gentle on the joints, which is ideal for someone who has back problems. People have also found they left each class feeling very relaxed, revitalised and uplifted.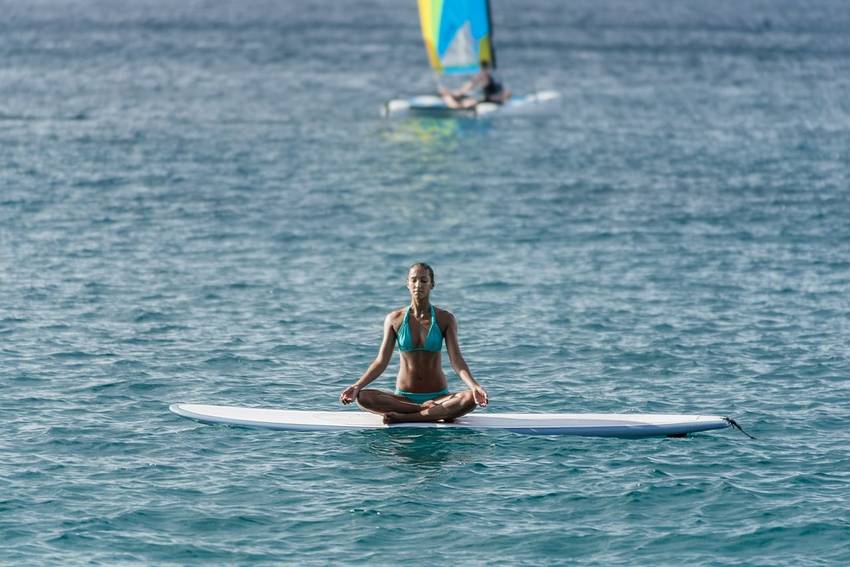 Paddle Board Yoga classes started on the shores of Hawaii, where it quickly turned into a yoga trend that is slowly spreading around the world. This challenging yoga method is carried out on various forms of water, which involves moving the body into a variety of yoga poses while trying to balance on a paddling board. This is a great workout for the core because it pushes the body to be stable in order to balance on unsteady waters. One has to focus their mind while engaging in this sport, because it is easy to be knocked off or tipped over if not careful. It can be difficult learning to master general yoga poses and when you add a paddle board and unpredictable water into the mix, it makes this sport a challenging one. People find the classes to be great at improving ones balance and strengthening the entire body, not to mention a lot of fun!

Both of these fresh yoga workouts are perfect for people who want to try something different and get into shape, whilst having a blast!

- Tiffany