The key to travel is meditation. This is why.
Created: 06 November 2018

06 November 2018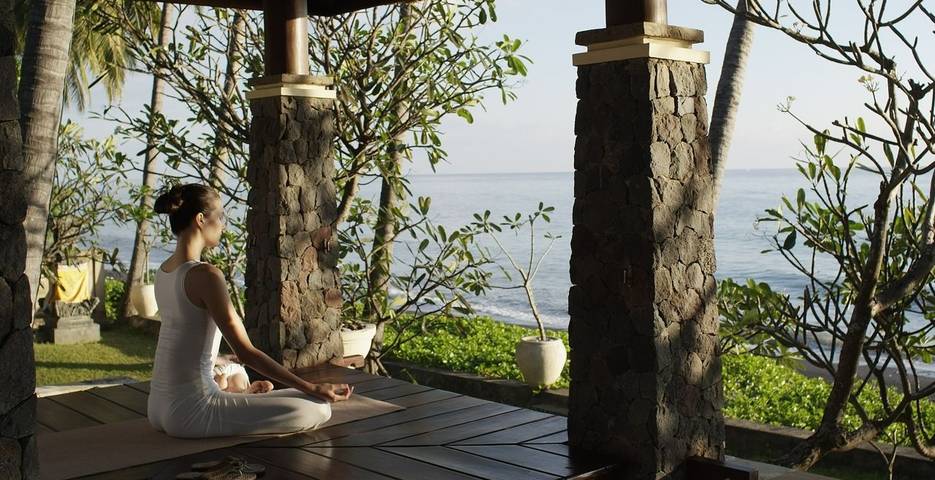 Travelling is one of the most popular "life goals", and having the nomadic lifestyle is certainly one of the best ways to see the world.
It's not until you have been away for a while that you might start to miss home, your journey starts to become more, and more exhausting. Travel can take a real toll on your physical and mental health.
We all travel for different reasons, but more often than not, we're searching for a meaningful experience.
Meditation encourages your spatial awareness whilst giving you a better perception of your environment. All this whilst still leaving you relaxed, and energized. The perfect solution to your travelling concerns.
Releasing your mind, getting rid of the thoughts and concerns about the past, and the future and only thinking about the present will make your journey much easier to find meaning.
Time Adjustments & Meditation
I've fallen victim, and I'm sure you at some point have too. It plagues travellers every day. Time travel or otherwise known as "Jet lag" can hit and take us out for days.
Getting past this jet lag as soon as possible is important to ensure you're making the most of each and every day.
It's a common misconception that heading straight to bed to get a nap to bring you in line with your adjusted time-zone. Daylight and temperature both have huge impact on your body's circadian rhythm.
Go outside and adjust to the climate of your new destination, soak up the sun by sunbathing or doing some yoga outdoors. This will help reset your biological clock and ultimately help with relaxation. Meditation is perfect in this time to help adjust to the environmental awareness and release your mind to reset.
This combines your physical awareness and your minds awareness. Being in the sun will help your Circadian rhythm and allow your mind to adjust to it as well.
Sleep & Mindfulness
Embracing new cultures is just a part of travel, but it's still unfamiliar experiences which can be a little overwhelming at times. We as humans are creatures of habit and routine, these unfamiliar experiences can cause fatigue and stress.
JAMA Internal Medicine conducted a study which showed that meditation helps break the train of every day thoughts, which evokes a relaxation response.
Ensuring you're getting a proper night's sleep will keep stress low which will improve your day-to-day travelling journey.
It's all too common to "let go" whilst travelling, it's about ensuring we look after ourselves, invest time into your mental, and physical health.
Tips & Tricks
There are some great ways to improve your mind whilst travelling. Depending on your destination these can change, but ultimately the idea is what counts.
Visiting local attractions on the day of arrival can help get valuable daylight into your body and help your body clock adjust. Don't rest right away. Go out and explore to take in the vitamin D.

Go rent a surfboard / SUP and hit the water.

Surfing offers a unique get-away

from reality giving you a better understanding of your surroundings whilst clearing your mind. Often used in Yoga and meditation surfing is unlike traditional meditation.

If you're travelling in or on a bus try using this time to read a book, keep your mind stimulated but relaxed. Don't get tired and use this time to read up about your upcoming journey and plan.
Summary
Keeping your mind clear, your body in shape and remaining as healthy as possible is a lot easier said than done. But following these tips will certainly set you on the right track to better travel, a more enjoyable experience and a clearly more open minded journey.


If you have suggestions, ideas or tips to helping do this please let us know! We love hearing from our readers and like minded individuals.