The Health Benefits of Walking Holidays
Created: 20 October 2014

20 October 2014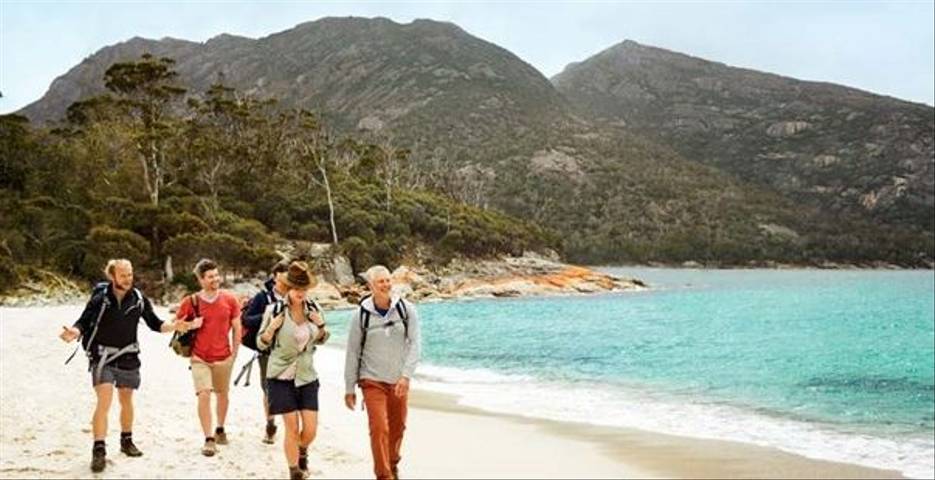 Do you enjoy viewing captivating scenery, whilst being active? If so venture on a walking or hiking holiday, which experts say is the best kind of exercise for any generation and is enough to keep your cardiovascular system in good condition.  Take walking to a new level and escape to a beautiful destination, where you can step up your traditional brisk style of walk to hiking or trekking excursions or simply walk in exquisite surroundings.
A walking break would be perfect for those who do not participate in any other exercise and who want to improve their health and well-being. Walking, even if done in short bursts during the day, can gradually start to benefit both your mind and body. Several studies done by organisations such as the British Heart Foundation have shown that regular walking can lower blood pressure, reduce coronary heart disease and stroke and help to control or lose body weight as well as help flexibility and co-ordination.
Never feel like you have to walk or exercise by yourself, as family, friends or a group of walking enthusiasts can be a vital source of support for you when you are trying to become healthier. Due to the various health benefits, walkers can live longer and are less likely to be prone to anxiety or depression, simply setting foot in the great outdoors can do wonders.
Fitness levels or 'aerobic power' can also be increased through walking. Generally, even 30 minutes of brisk walking or three 10 minute walks that can be done to work, during lunch and after work can add up to an improved fitness level for the individual. Short walks might be more beneficial as a shorter time frame allows you to maintain a brisk intensity throughout the walk. As well as walking with friends or family, walking also allows you to meet other people socially in a pleasant atmosphere.
A walking holiday allows you to tackle Mother Nature head on and is suitable for all ages and exercise types. You can combine different forms of walking regimes with spectacular scenery, history and pampering; something that would not be a normal occurrence for most. Experience natural beauty right here in Australia, from the red desert of Alice Springs, The winding ocean paths of the Great Ocean Road or catch a glimpse of wildlife in Tasmania. Hike sub-alpine Alps in New Zealand or explore the Red Rocks of Utah, or plan to do them all.   
So whatever you do next to improve your lifestyle, start with a simple walk everyday and notice the immediate benefits to your body and mind.   
Talk to one of our Travel Specialists on 1300 551 353 or contact us here to discuss tailor-making your perfect healthy holiday.