The Best Wellness Retreats to Beat Stress, Anxiety & Depression
Created: 24 July 2017

24 July 2017

If you've been suffering from symptoms of stress, anxiety or depression, the world can seem like an intimidating and isolating place. But there is no need to shut yourself away, as a wellness recovery holiday could be just what is needed after suffering from stress-induced burnouts, by offering a de-stressing escape in secluded and peaceful spa destinations around the world.
Experience calming therapies targeting your emotional and hormonal imbalances with authentic holistic treatments, preventative Western medicines and rejuvenating spa treatments performed by wellness experts. You will receive continuing support on your wellness journey, with a healing holiday, ensuring spiritual and physical revival through a combination of natural and holistic methods. Begin your first steps towards beating stress, anxiety or depression on a specialised wellness retreat offering a tailor-made health programme, including post-treatment programmes to help you on your path towards optimum wellness.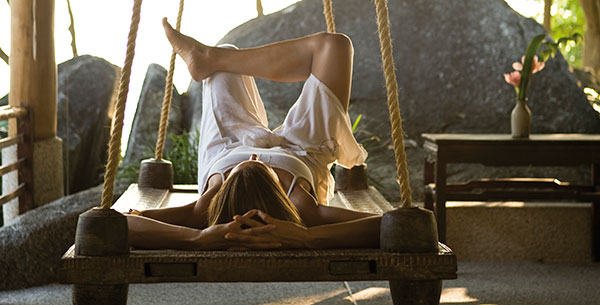 Discover the holistic healing effects of combining traditional Asian and advanced Western therapies, just a stone's throw away from luxurious sandy beaches on the south coast of Koh Samui. Experience natural rejuvenation with authentic massages, including a royal Ayurvedic massage and Chinese acupuncture on a spiritual and holistic holiday, encompassing authentic ancient healing methods within world-class spa facilities. Release any tension or feelings of anxiety and distress with naturopathy and homeopathy treatments, as well as emotional healing sessions performed by professional mentors to offer personal support as you continue your journey towards optimum health.

More Information: View Kamalaya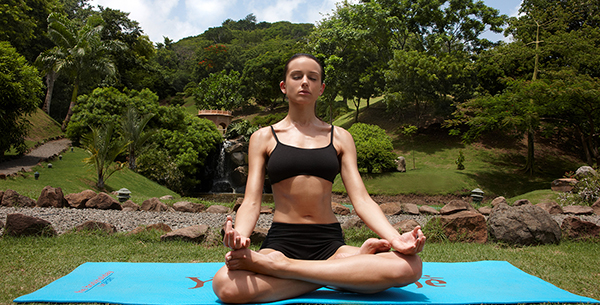 Overcome stress, combat anxiety or learn how to control your depression amid the peaceful surroundings of unspoilt rainforests and natural waterfalls in St. Lucia. With a private lifestyle consultation and personal training sessions, exercise a calmer mental state whilst learning how to beat stress on holiday during restorative mind and body therapies, personalised yoga lessons and sunset meditation. Uncover a complete Ayurveda spa destination to achieve a healthier and more balanced lifestyle by immersing yourself in aromatherapy, Reiki and synchronized Abyhanga treatments to alleviate your symptoms with this specialised, holistic approach to improving your well-being.

More Information: View The BodyHoliday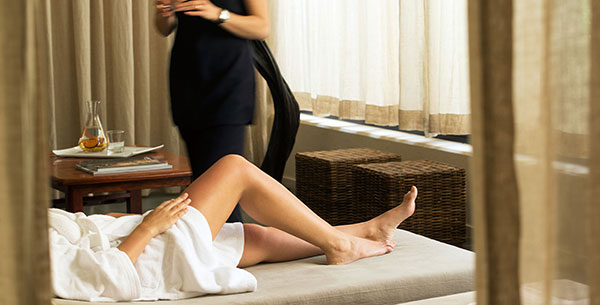 Rejuvenate your mental and physical state on a medical spa retreat to ensure you receive a comprehensive health assessment, complete with a biophysical evaluation and general medical consultation, so that your wellness programme will target your individual needs. Focus on the present moment with mindfulness therapy and mind-body techniques teaching you coping mechanisms to handle your hectic lifestyle. Experience the best of cutting-edge preventative medicines including osteopathy and microphysiotherapy to support you towards a healthier and more fulfilling lifestyle. For a completely relaxing escape, embrace the natural beauty of this wellness retreat with nature walks, scuba diving and jet skiing.

More Information: View Longevity Medical Spa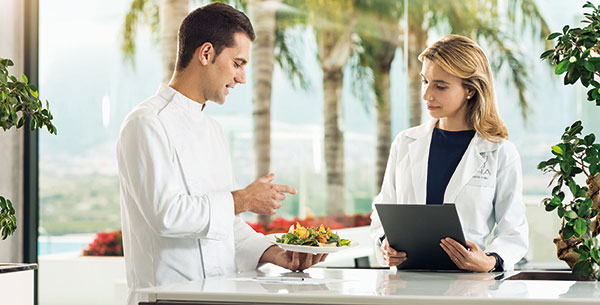 Lessen the overwhelming emotions induced by depression, anxiety and chronic stress on a specialist wellness retreat, offering unparalleled views of the tranquil Mediterranean Ocean. Listen to informed lectures and talks so that you can learn how to lead a healthier lifestyle on a life-changing retreat, designed to beat any symptoms negatively affecting your well-being.  Re-assess the impact of your diet on your health by participating in macrobiotic cooking classes on a nutrition friendly retreat, where you can experience a prescribed dietary programme as well as a personalised post-treatment health plan for high quality after-care.

More Information: View SHA Wellness Clinic
Talk to one of our Travel Specialists on 1300 551 353 or contact us here to discuss tailor-making your perfect wellness recovery holiday.