The Best Spa Holiday Treatments for Insomniacs
Created: 20 April 2017

20 April 2017

If you are struggling with disturbed sleeping patterns or are simply unable to switch your mind off from this digitally charged world, you are not alone, with most people affected by sleeping difficulties during some period in their lifetime. Insomnia or habitual sleeplessness, can result from pressures at work or a stressful lifestyle making it important to learn how to manage your stress levels in order to overcome your poor sleeping habits.
The causes of irregular sleeping may vary from person to person, so make sure you choose the best spa holidayfor you, to enhance your well-being with a specialised treatment programme tailored towards your health issues. Don't let your sleep be invaded by troubled thoughts; instead, take a look at our recommended healing treatments to help you achieve inner calmness and conquer your insomnia once and for all.


Naturopathy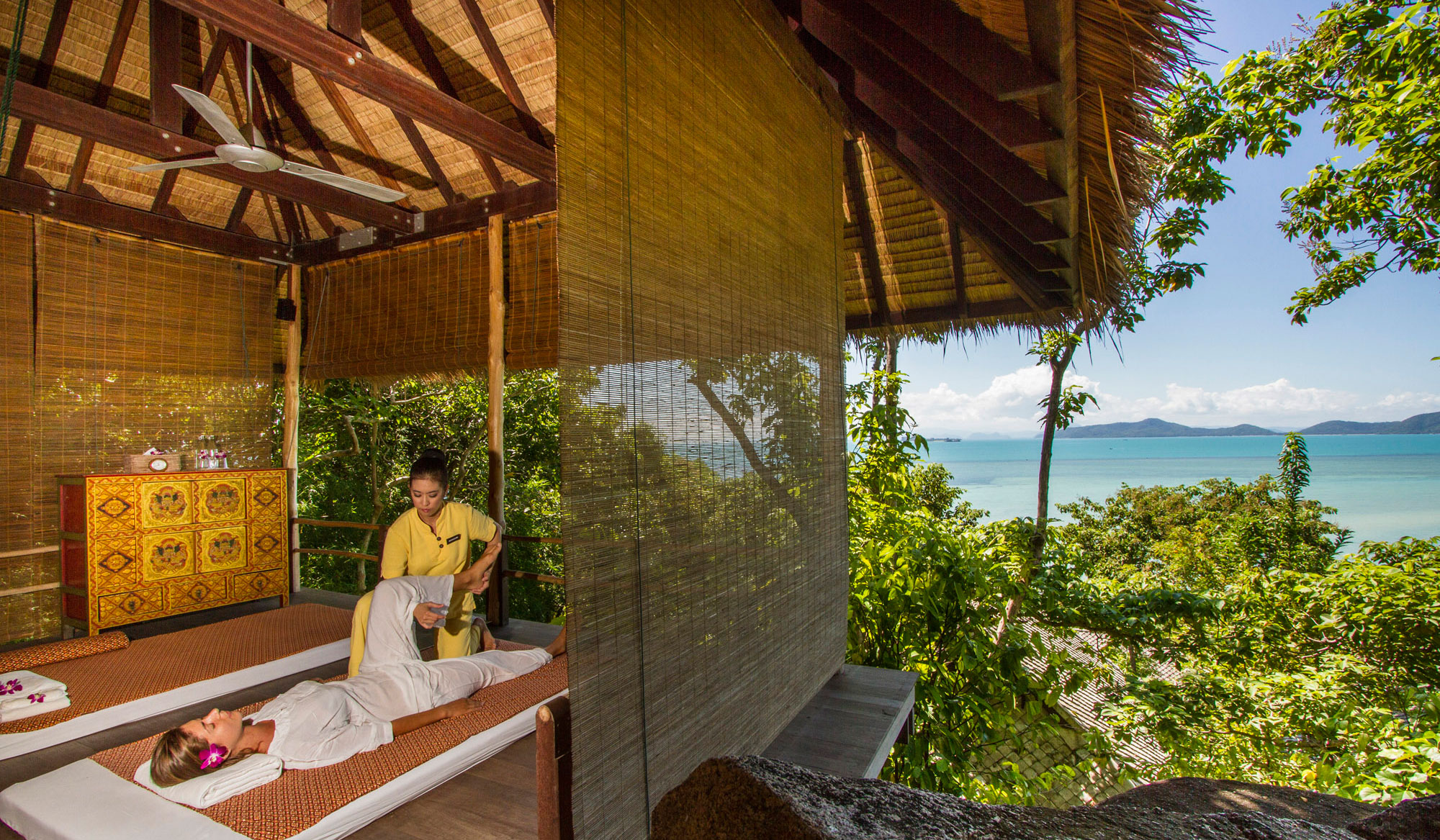 De-Stress at  Kamalaya

To help address your sleeping problems, Naturopathy offers a balancing approach by incorporating a healthy diet, regular exercise and stress management to act as a preventative and natural healing procedure. To achieve a natural equilibrium of the mind, body and soul, this treatment enhances the body's self-healing powers, so you can relax on a de-stressing holiday by removing yourself from the digital world to let your body naturally heal itself.
Try naturopathy in Thailand: Kamalaya Sleep Enhancement


Chinese Medicine
Relax at SHA Wellness Clinic

For those who suffer from disturbed sleep, traditional Chinese medicine could provide the answer, through re-balancing your bodily organs, particularly the heart and liver, to enable your spirit to drift into a subconscious state. Find a medical spa holiday to suit you, as every treatment programme is tailored to your specific sleep diagnosis, with Chinese medicines such as acupuncture helping to release muscle tension and reduce intrusive thoughts.
Try Chinese medicine in Spain: SHA Sleep Well  


Holistic Therapies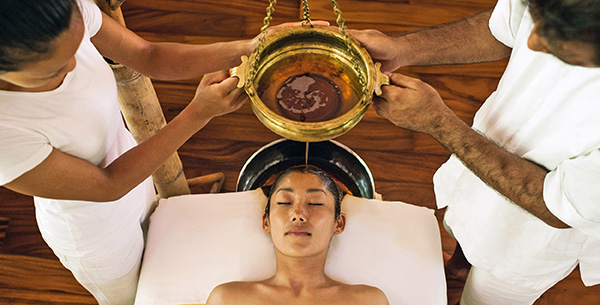 Ayurvedic Treatment at Soneva Kiri 

To tackle your symptoms of sleep apnea, consider a traditional Ayurveda spa holiday to allow holistic energy work on relaxing the mind as you drift towards spiritual tranquillity and optimal wellness. By focusing on re-connecting an individual to achieve a balance of physical, emotional and spiritual health, this treatment can help to cure your poor sleeping habits. Re-balance your mind and body with effective breathing techniques and soothing holistic massages on a relaxing spa break.
Try holistic therapies in Thailand: Soneva Kiri Sleep Well & De-Stress


Aromatherapy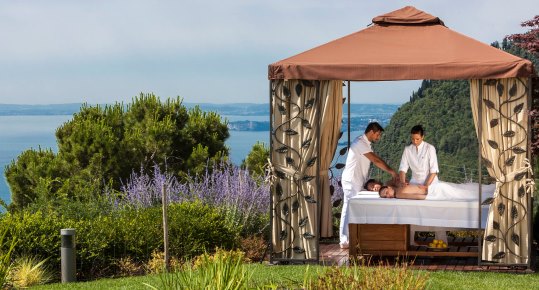 Gazebo Massage at Lefay

Whilst aromatherapy cannot cure insomnia, it has a calming effect through replenishing your energy levels. Healing essential oils will energise and stimulate your body during massage sessions, whilst improving your well-being on a spa break. By indulging yourself in aromatic body wraps and massages on a relaxation and pampering holiday, you can achieve a calmer mental state so that you can effectively prepare your body for a restful night's sleep.
Try aromatherapy in Italy: Lefay Sleep Well
Talk to one of our Travel Specialists on 0203 397 8891 or contact us here to discuss tailor-making your perfect spa holiday.