The Best Healing Hotels of the World
Created: 15 August 2016

15 August 2016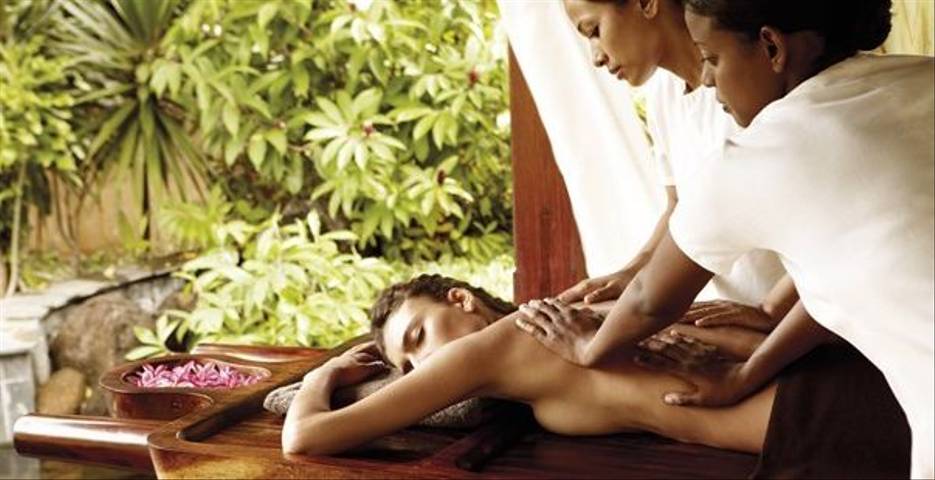 Whether it is your physical, mental or spiritual well-being that needs attention, these healing hotels will help restore you to optimal health. Focusing on treating the person as a whole and promoting overall wellness, these healing hotels from Spain to Thailand, will regain balance and renew your energy. Return home after indulging in a series of healing treatments and wellness activities tailored to your needs, having revived and boosted your well-being.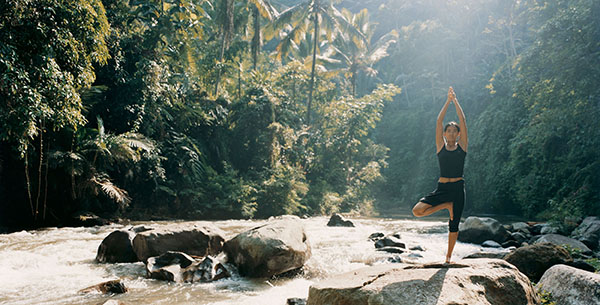 Rediscover the essence of tranquility as you heal your mind, body and soul at Como Shambhala Estate

Nestled in the beautiful tropical hills of Bali, this award-winning healing hotel offers a variety of rejuvenating wellness programs which can be tailored to your healing needs. From a stress management retreat to an oriental medicine program, each healing holiday employs a holistic approach, focusing on healing the mind, body and soul. Taking an all-encompassing approach to your well-being, take some 'me-time' on a healthy singles holiday to heal with reviving spa therapies tailored to you. With a commitment to helping you make lasting improvements to your lifestyle, return home from this healing hotel ready to live your life healthier and happier.

More information: View Como Shambhala Estate


Best For Body & Mind Healing - Italy: 
Lefay Resort & Spa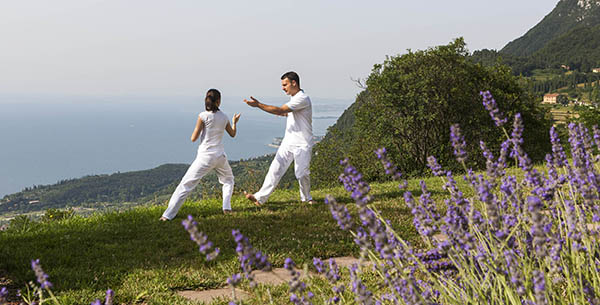 Find your path towards a healthier you at Lefay Resort & Spa

Boost your wellness at this luxurious healing hotel offering magnificent views overlooking Italy's magical Lake Garda. With a variety of tailor-made wellness programs, heal your mind on a sleep wellness holiday, designed to battle insomnia, relieve stress and improve your sleeping patterns. Alternatively, choose to heal your body on a posture and flexibility holiday to help you strengthen your core and sustain a better stance. Combining healing spa therapies with wellness activities, such as Tai Chi in the therapeutic garden, re-energize your body and mind on a destination spa holiday which will help you to improve your overall well-being.

More information: View Lefay Resort & Spa


Best For Physical Healing - Thailand: 
Chiva Som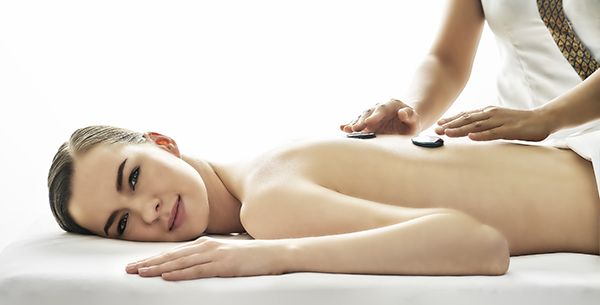 Give your body that healing break it desires at Chiva Som

Restore your physical well-being on a healthy holiday at this world renowned healing hotel in Thailand. Offering a range of specialist spa holidays tailored to your individual needs, this healing hotel includes healthy holiday options focused on physical healing. For those recovering from a sports injury, daily massages will be provided alongside a range of re-functional exercises and physiotherapy that will ensure your body is restored to optimum health. For those who are healing and recovering from cancer, a cell vitality holiday is designed to promote cellular health through a range of holistic and naturopathic treatments.

More information: View Chiva Som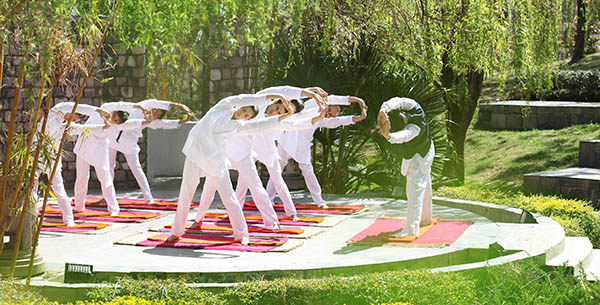 Re-balance your mind, body and soul at Ananda in the Himalayas

Set on the scenic mountains of the Himalayas, this award-winning energy healing hotel offers a variety of wellness programs to enhance your well-being. Looking to ancient holistic healing traditions, re-channel your energy on an Ayurveda spa holiday with reviving spa therapies, a personalised Ayurvedic meal plan and consultations with the Ayurveda doctor. From stress management, to yogic detox holidays, each program is tailored to your individual preferences and includes an assortment of holistic treatments. The tranquil atmosphere of this energy healing hotel will help you to find an essence of peace and calmness.

More information: View Ananda in the Himalayas


Best For Soul Healing - Spain: 
Shanti Som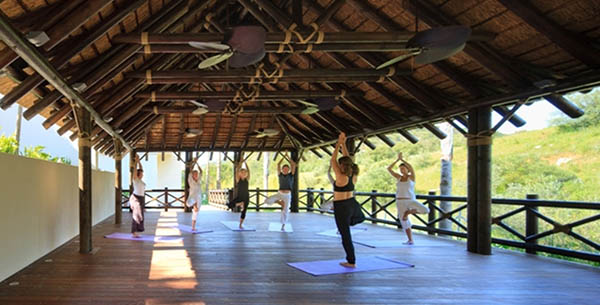 Reconnect with nature as you heal your soul at Shanti Som

Escape to an oasis of tranquillity at this healing hotel, set in the heart of the stunning nature park, Sierra de Las Nieves. Experience the ancient healing traditions and rituals of the Orient on a spiritual and holistic holiday as you are immersed in a setting of oriental gardens and Balinese inspired architecture in Spain. Taking a holistic approach, this healing hotel offers everything from Reiki to soul reading sessions to re-open energy pathways. Together with delicious healthy cuisine and wellness activities, such as yoga and meditation, this healing hotel offers you time for personal reflection and self-understanding.

More information: View Shanti Som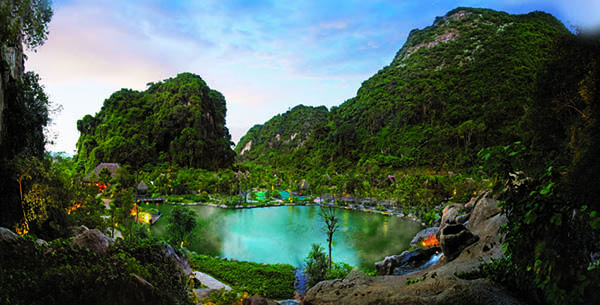 Unwind in the beautiful hot springs secluded in exotic surroundings at The Banjaran Hotsprings Retreat

Set in a valley surrounded by the lush tropical forests, this natural hot springs healing hotel offers personalised wellness experiences designed to enhance well-being. Unwind with a dip in the natural hot springs to heal your mind, body & soul on a de-stress holiday which will rejuvenate and renew your well-being. Renowned for its holistic wellness therapies and treatments, this healing hotel utilizes only the best natural and organic products for its restorative spa treatments. Teamed with reviving wellness activities, from yoga to Tai Chi, recapture your wellness on a healthy ageing holiday that will recapture your healthy glow.

More information: View The Banjaran Hotsprings Retreat


Escape to the hill tops of Ubud's vibrant and exotic jungle in Bali at this healing hotel where you can admire the beauty of tropical trees and wildlife in secluded surroundings. Amongst the sound of waterfalls, awaken your spirit each morning on a yoga and meditation retreat with holistic yoga and meditation classes, before paying a visit to a traditional Balinese healer to regain holistic balance and optimize your energy levels. With a range of cultural experiences, including a walk to a traditional village and a visit to a nearby orphanage, this healing hotel will soon revive your spirit.
More information: View Maya Ubud Resort & Spa

Best For Healing Renewal - Thailand: 
Kamalaya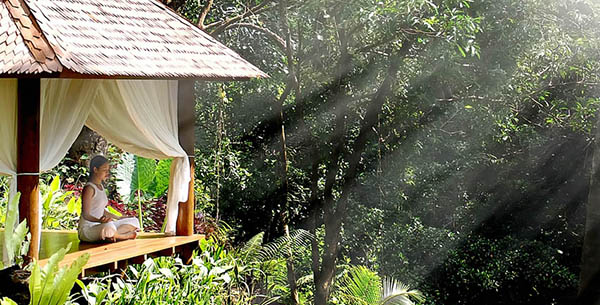 Feel renewed after a wellness boosting break at Kamalaya

Nestled in a tropical valley on the coast of Koh Samui, this luxurious healing hotel is renowned for its holistic wellness approach. Offering a variety of healing holidays, receive wellness support on a retreat focused on embracing change, designed for those looking to heal after a challenging situation. Experience the healing powers of yoga on a restorative yoga retreat which when combined with healing spa treatments will soon renew your depleted energy levels and boost your immune system. Together with expert wellness consultations, you will be guided towards leading a healthier lifestyle on your return home.

More information: View Kamalaya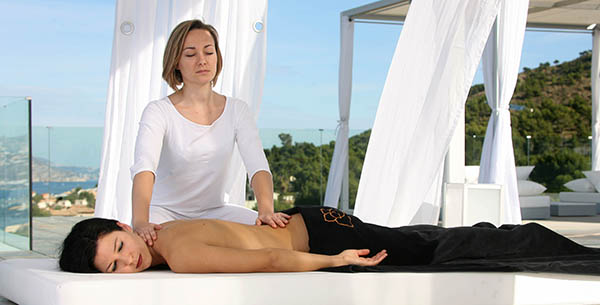 Improve your health on the stunning Spanish mountains at SHA Wellness Clinic

Set on the scenic Spanish mountains with remarkable views over the Mediterranean Sea, visit the world's first macrobiotic healing hotel. By combining Far East-inspired therapies with the latest western advances, begin the healing process on a medical spa holiday which can help to target health problems. From stop smoking programs, to spa breaks designed to tackle insomnia, this leading healing hotel uses a combination of medical and natural therapies to reach your wellness goals. Upon arrival, initial medical consultations will be followed by the appropriate treatments to improve your well-being, whilst a personalised post treatment plan will ensure the healing endures.

More information: View SHA Wellness Clinic


Best For Healing Healthy Eating - Italy: 
Ti Sana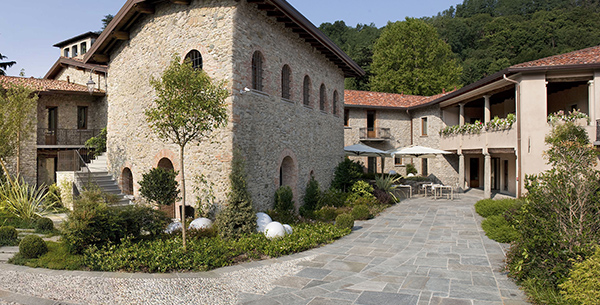 Boost your wellness as you indulge in a delicious nutritious menu at Ti Sana

Hidden in the secluded countryside of Northern Italy in the province of Lombardy, this healing hotel is famed for their organic vegetarian cuisine which heals the body through their 'healtheatarian' approach. Whether you are looking to kick-start weight loss, focus on stress-management, banish insomnia, or heal your well-being on a detox holiday the healthy cuisine at this healing hotel is integrated with tailor-made wellness programs to tackle health issues. Your customized raw and vegan diet is combined with bespoke slimming, relaxing or energising spa treatments, alongside wellness activities such as yoga and Nordic walking, to allow you to return home healed and revitalized.

More information: View Ti Sana
Talk to one of our Travel Specialists on 1300 551 353 or contact us here to discuss tailor-making your perfect healing holiday.