The Best Detox Spas to Visit in Asia
Created: 23 January 2017

23 January 2017

Going on a detox holiday is a fantastic way to cleanse your body, clear your mind and improve your health. Asia is the spiritual home of healing and many people travel to this expansive continent to achieve emotional and physical wellness. The idea of a detox spa holiday may sound a daunting prospect but nothing could be further from the truth; choose from a variety of carefully chosen treatments and holistic activities to compliment a personalised fresh and healthy diet. Detox holidays can vary and are tailored to your needs; you may spend the time on a special diet supplemented with exclusive spa treatments at a specially designed type of spa, or if you'd prefer, you could spend your time exercising and working up a healthy sweat.
Whether you take detox holidays on a regular basis or you are looking for your first one, Asia is one of the best places to go for a detox retreat. It's an experience that will make you want to come back for more. Therefore, we've handpicked some of the best detox holidays to be found in Asia, to ensure you get the very best out of your wellness holiday and come home feeling as revitalised as possible.


Thailand
Thailand is one of the most popular destinations in Asia for people looking to detox. With a natural landscape full of lush rainforests, beautiful beaches and crystal clear waters, it's no wonder travellers go here to relax and de-stress. This is aided by spiritual wellness being such a key part of Thailand's rich culture as around 95% of the country are Buddhist.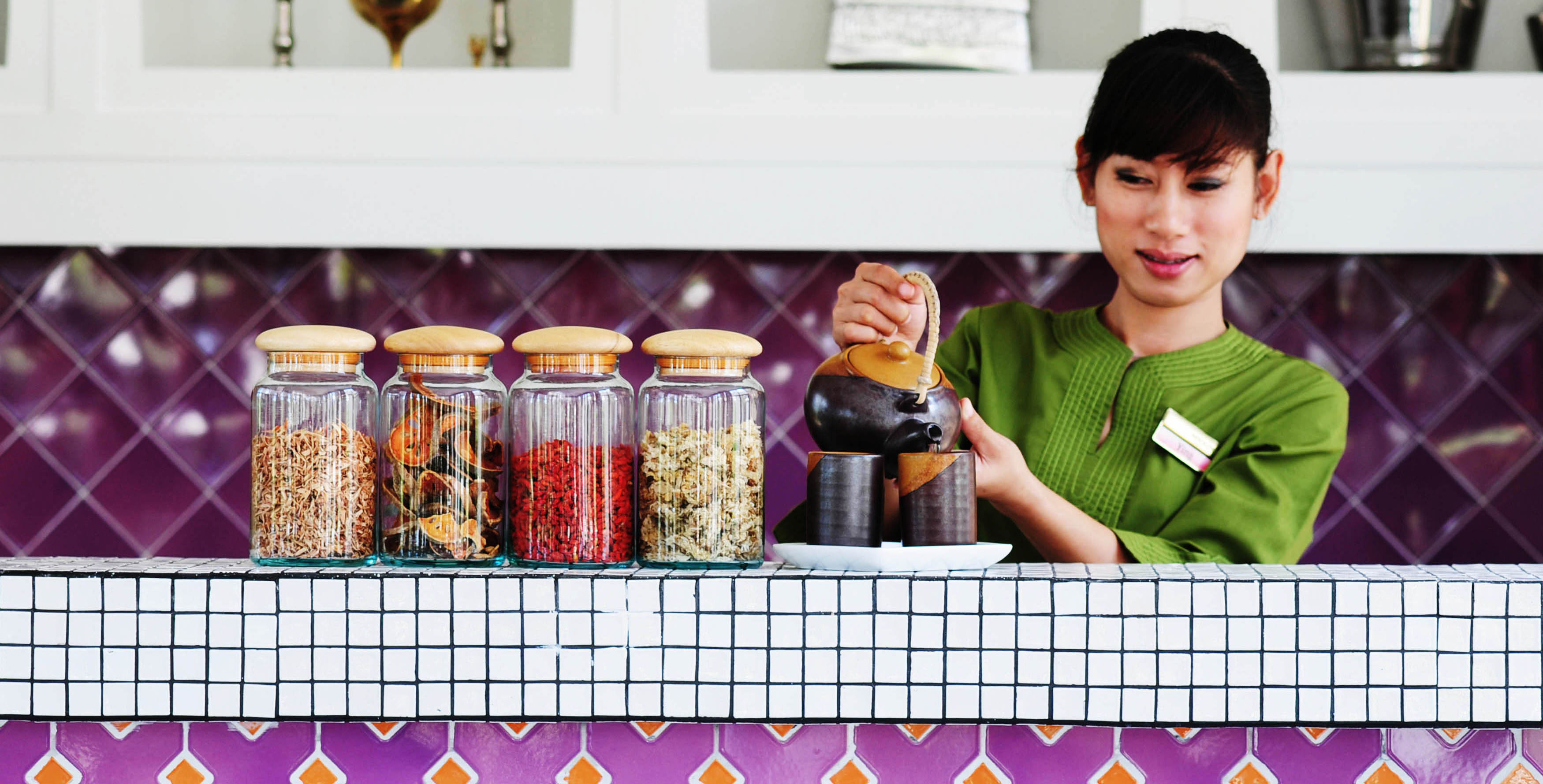 Enjoy a combination of detox drinks at Absolute Sanctuary  and feel rejuvinated

Kamalaya Introduction to Detox
Providing you with an initial and follow up detox consultation, your luxury spa holiday at Kamalaya allows you discuss the well-being goals you have in depth, and structure a personalised detoxing diet plan. Located on the south coast of the tropical Koh Samui, this award-winning wellness detox retreat is famed for its holistic approach to the needs of its guests. Indulge in spa treatments from Chi Nei Tsang to a detox scrub & wrap, and rejuvenate both body and mind.


With daily massages and a structured cleansing diet, a detox holiday at Chiva Som is a luxury spa experience. Learn to live a cleaner lifestyle, and release harmful bodily toxins that can be detrimental to your physical and spiritual health. Signature therapies include lymphatic drainage and colonic hydrotherapy; ideal for cleansing and healing the body on a nutrition friendly retreat. Detoxify your mind with complimentary classes including Pilates and yoga, and clear your mind of stresses and built-up emotions.


Using a combination of detoxing drinks, supplements and natural therapies, this tropical oasis and detox retreat offers guests a range of holistic wellness approaches. You are offered up to 4 detox drinks a day, along with coconut juice and unlimited broth soups; all designed to improve your digestion and leave you feeling re-energised. Absolute Sanctuary is also known for its comprehensive yoga holidays, with a mixture of styles and multiple complimentary classes every day.


Set on the stunning island of Phuket, this detox retreat emphasises getting back to nature to catalyse your detox. Guests will undergo marine scrubs and mud wraps alongside a particularly extensive package of other spa treatments. There's also a carefully designed food plan and unlimited access to detox juices so that your body is internally revitalised. Guests can unwind with yoga, and up their physical ability with a range of fitness classes.


Nestled along a quiet beach front in Koh Samui, this expertly crafted detox holiday is targeted towards the elimination of Candida (a yeast that can cause imbalances within the body). The detoxifying nutritional elements of the program will be complimented by the benefits of yogic cleansing techniques, meditation classes, and your choice of spa therapies. This detox retreat also offers access to an infra-red sauna, a salt water pool and herbal steam room to ease any stresses.


Phuket Cleanse Detox & Fitness
Next door to three famous beaches, Phuket Cleanse, on the island of Phuket, is one of the best spa retreats in paradise. The detox and fitness retreat is acclaimed for its detox programmes, and consistently raises the bar in the nutrition world. There's the possibility to indulge in numerous therapeutic services combined with engaging workshops and classes on health, nutrition, detox and energy optimisation.


Soneva Kiri Weight Loss & Detox
Hidden on the remote island of Koh Kood, is Soneva Kiri; a sanctuary for those looking to escape the crowds and transform their well-being on a detox holiday. The programmes here delicately blend Ayurvedic knowledge with modern fitness practices. As such, guests get the benefit of traditional massage treatments, yoga lessons, and pranayama guidance combined with fitness consultations and lifestyle coaching. This truly holistic approach will have you feeling internally and externally rejuvenated for all life throws at you.


Amatara Detox 

Located on the south-easterly peninsula of Phuket, Amatara boasts luxurious views from its resort grounds that will surely soothe you from the eyes inwards. Discover why juice cleansing is good for you and how it plays an important role to supplementary treatments like abdominal massage therapy, colon hydrotherapy and lymphatic drainage on this luxury detox holiday. Expert practitioners also guide guests through private yoga, pranayama and meditation sessions to truly craft the detox to meet one's needs.


Indonesia, Bali
Bali's Hindu and shamanic heritage has led to it becoming known as the Island of the Gods and you'll certainly feel that energy during your stay. This vibrancy is ideal for a detox holiday, and the entire island has made a name for itself with the wellness industry over recent years. Spiritual well-being, especially in regards to yoga, plays special significance within the detox programmes on offer and you'll be sure to leave feeling lighter and brighter.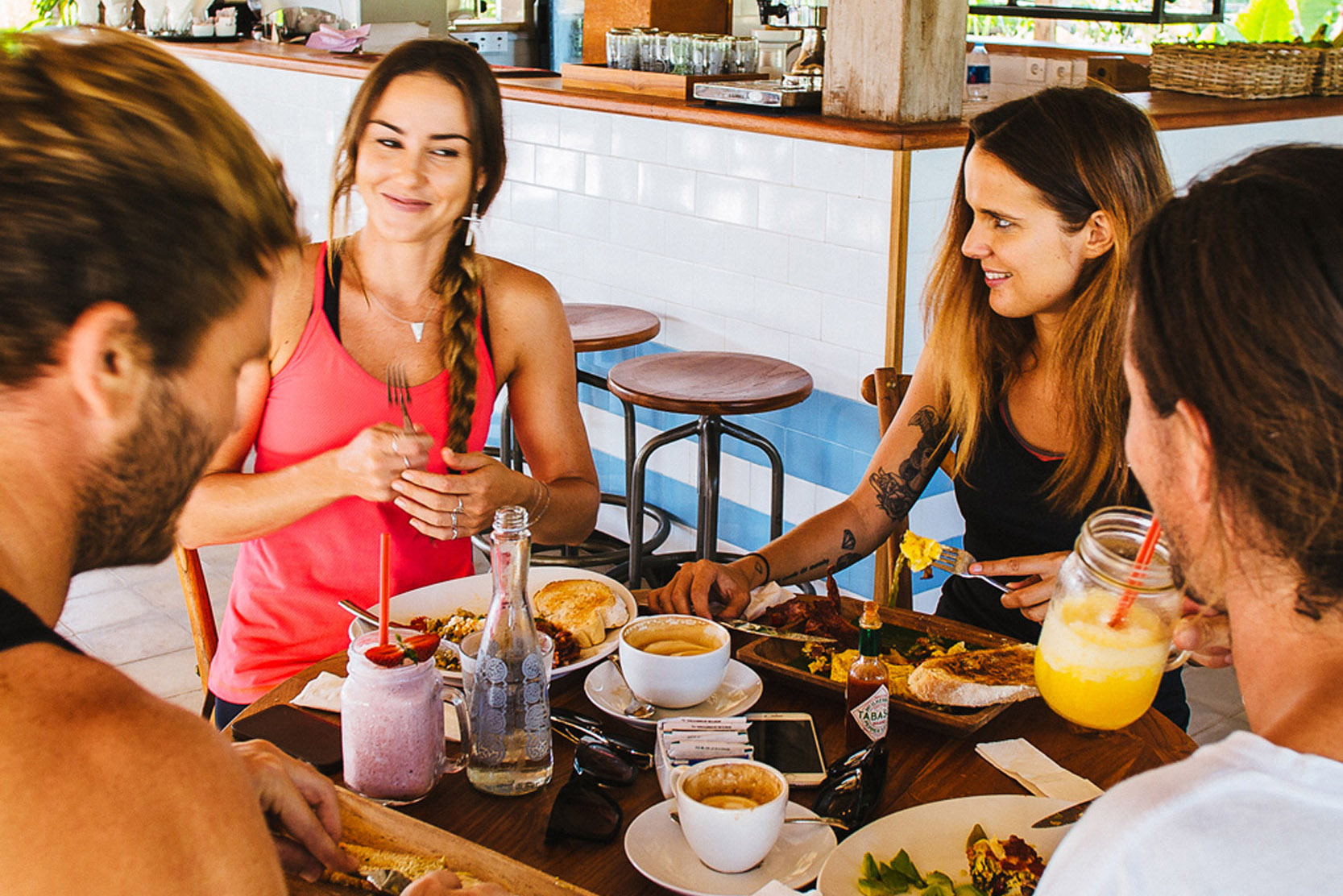 Fuel your body with organic food and cold-pressed juices at Komune Bali and then head out to enjoy the surf
 
Cleanse your body of toxins with a choice of healing therapies and a diverse menu of fresh and nutritional detox cuisine at this luxury wellness retreat. Take advantage of the multi-award winning Como Shambhala Spa, where you can indulge in luxury treatments which will help remove any accumulation of harmful toxins from your body. Turning the spotlight on detox, the meals at the resort's restaurants can be personalised to your specific goals and tastes, so you can improve your body's natural defence system whilst enjoying mouth-watering and healthy Asian-inspired cuisine.


Komune Resort Fitness and Detox
Use the power of the sea to aid your detox on an active holiday by the beach that gives you a take home package to stay happy and healthy when you return. The simplicity of cold pressed juices and fresh organic food will be carefully crafted to kick start your detox. You'll also be able to head out surfing on the water or explore on the gems of inland during your stay.


Indonesia, Java
Java offers the wellness traveller a truly cultural experience combined with a meditative, yet awe-inspiring, natural landscape. The islands hidden valleys and traditional ways of life provide the ideal setting for stepping back from a hectic modern lifestyle and gently re-setting the clock on one's longevity. Prepare for a culturally enriching experience that leaves you feeling revitalised.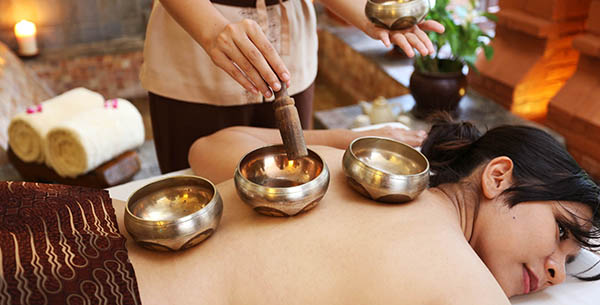 Soothe your mind, body and soul at MesaStila


Deep in the heart of central Java, surrounded by volcanoes, rice fields and endemic wildlife, MesaStila provides guests with a genuine eco-friendly retreat with all the benefits of a luxury lifestyle. Participants on the detox retreat undergo a thoughtfully crafted detox plan and have massages each day of their stay. This is then combined with scrubs, wraps, steam baths and offerings from the daily activities programme to leave one feeling soothed and enlivened from the inside out.


India
India is the birthplace of yoga and it should come as no surprise that some of the best detox holidays in the world can be found in this amazing country. For detoxing, few things come close to spending time in the vicinity of the greatest mountain range on earth, or the by the side of the spiritually rich beaches of the East.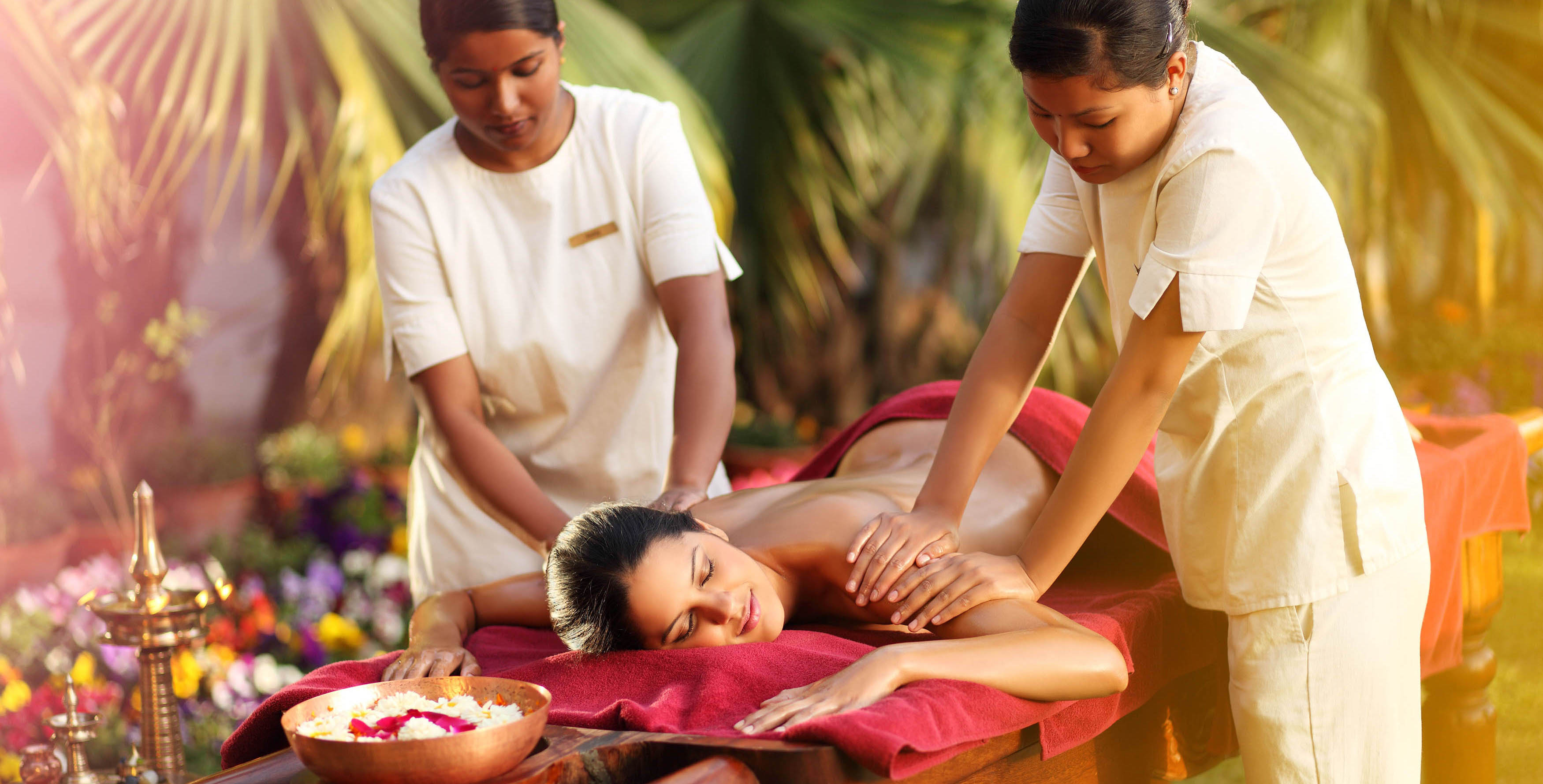 Achieve inner peace and calmness at Ananda in the Himalayas


Set in the foothills of the Himalayas, Ananda's beautiful scenery adds to the healing power of the resort's detox retreat. Enjoy a luxury healing holiday with treatments including hydrotherapy baths, Abhyanga, Ayurveda and Nasya, alongside complimentary daily wellness classes performed with stunning views of the scenic backdrop. The key to an effective detox is to improve blood circulation and the efficiency of the lymphatic systems, and Ananda structures their detox programmes around addressing all areas of holistic healing.


Secluded amongst coconut trees and a short walk from Om Beach, SwaSwara offers guests a detox retreat within a retreat. Discover naturopathy on this detox programme, with an emphasis on juice cleansing to catalyse a healthy lifestyle. This digestive work is then amplified by yoga practice, meditation sessions and a day of silence to truly internalise the process. Guests also have the opportunity to explore the culturally fascinating area, and go on a complimentary boat expedition of the area.


Philippines
The Philippines has a long history as an area of wellness, beauty and stepping back from the rush. It's one of the largest and most diverse nations in South East Asia, melting European, Hindu, Islamic and Malay cultures into one incredible country. With over 7,000 islands, you'll also be able to unwind amongst as much diversity in the flora and fauna as there is in its peoples.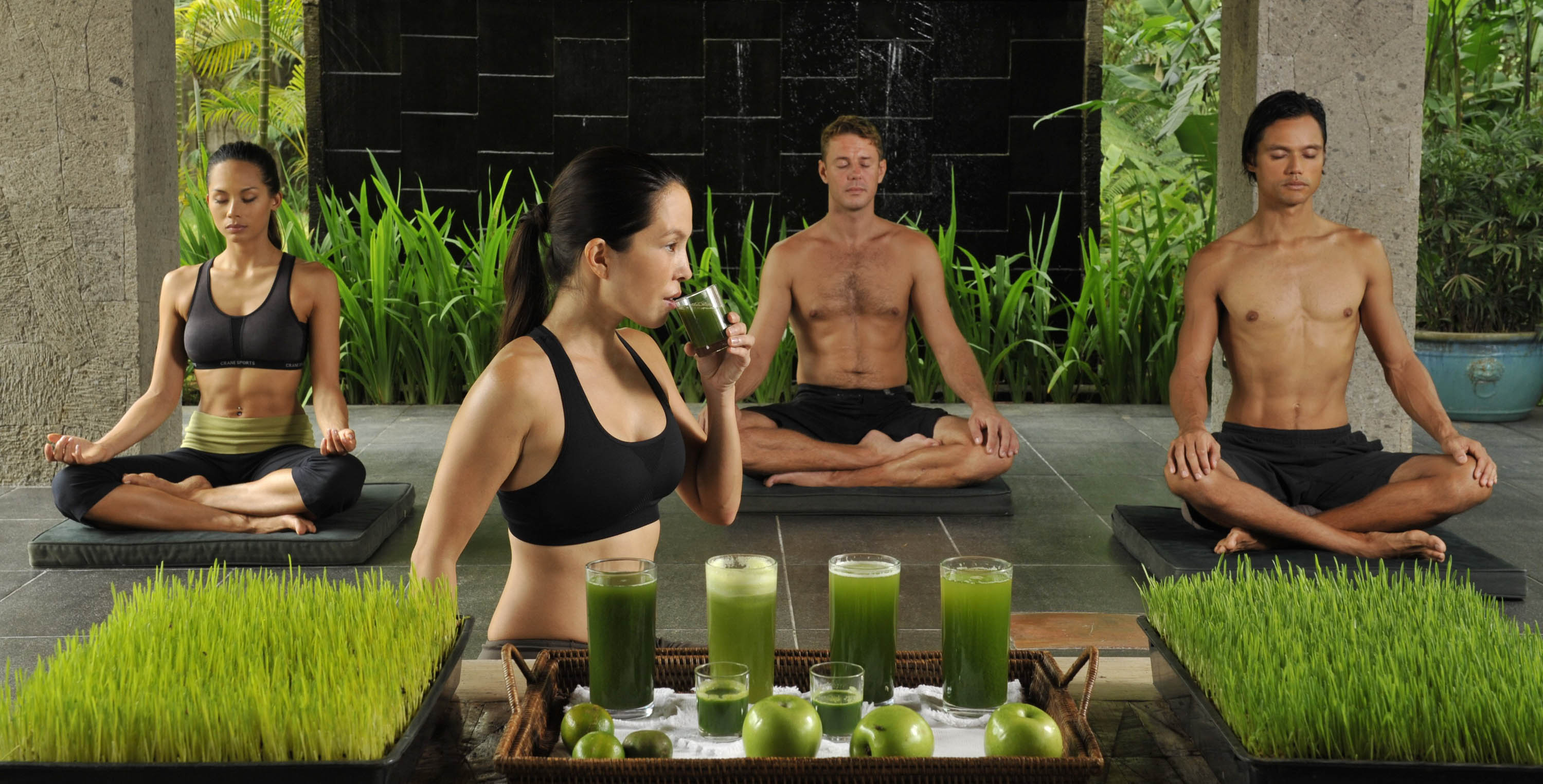 Restore balance to your life at The Farm


Detox your mind and body at The Farm in the Philippines as you restore balance to your life and improve your well-being. Learn to detox on holiday and include a range of cleansing treatments as well as fresh, raw vegan cuisine to leave you feeling renewed and revitalised. Consultations with a medical doctor and personal trainer will not only help you achieve your goals at The Farm, but also set you up to improve your lifestyle and nutritional choices after you leave. 


Malaysia
Quickly growing as a wellness sanctuary, Malaysia offers travellers thermal pools, ancient rainforests and secluded valleys to truly get back to nature and reconnect. It's a country with a hidden yet rich knowledge of well-being, especially regarding plant-based apothecary and healing to leave you feeling enriched and refreshed.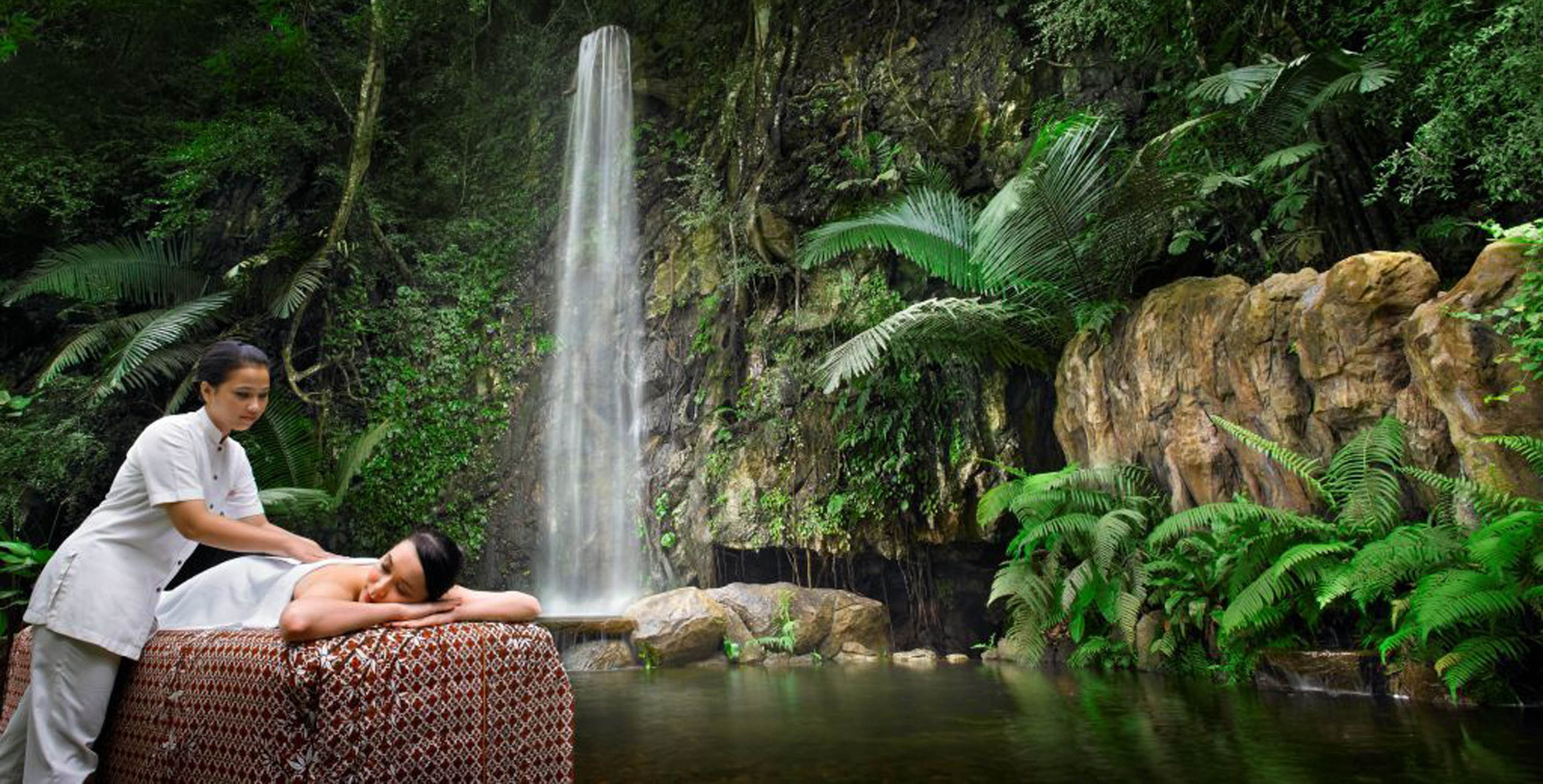 Surround yourself with nature for a serene detox spa experience at The Banjaran Hotsprings


The Chateau Detox
With the acclaim of being the first fully organic destination spa, The Chateau offers guests a truly ecological experience that will soon have you feeling in touch with a more essential sense of wellness on this detox retreat. Included from the programme's extensive types of spa therapies highlight signature features like therapeutic mud grotto baths, and seaweed peat wraps. Guests also have the luxury of personalised consultations combined with counselling sessions to thoroughly set lifestyle goals and transform the inner you.


Set around natural hot springs that lie on the edge of a rainforest, The Banjaran is a holistic retreat for the mind and body. Nature plays an important role in this detox programme and a number of therapies from Malaysian medicinal knowledge are used to therapeutically restore the body to a healthy lifestyle. Equally, the culturally rich surroundings will provide food for the mind and aid in the expanding sense of holistic wellbeing.
Talk to one of our Travel Specialists on 1300 551 353 or contact us here to discuss tailor-making your perfect detox holiday.