The Best Active Holidays in Thailand
Created: 25 June 2015

25 June 2015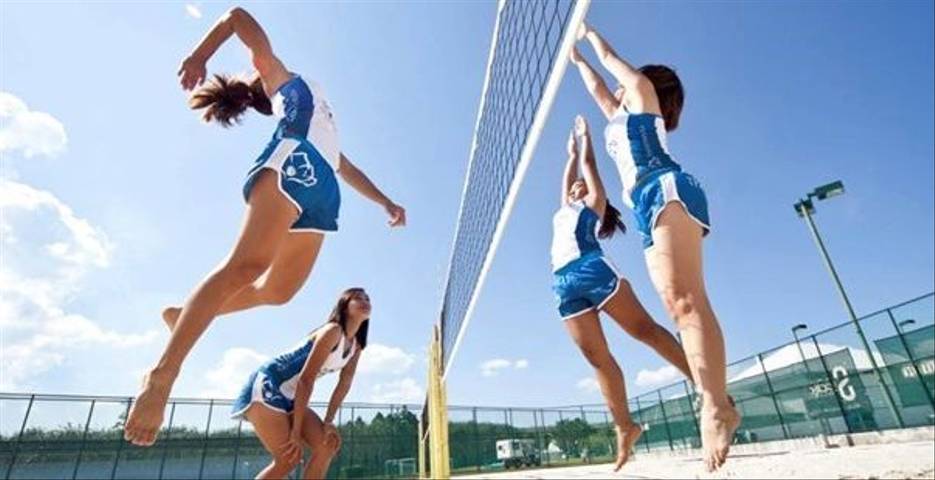 With its vast array of dreamy landscapes, from lush mountain jungles to white sandy beaches, Thailand is the perfect destination to escape on an activity fuelled holiday. Home to some of Asia's best health and fitness retreats, there are a multitude of programs suitable for all sporting fanatics that will boost fitness and well-being on an active holiday. With a plethora of activities to choose from, such as cycling, tennis, yoga, Pilates and various water-sports, you'll never be short of things to do. Take a peek at our best active holidays in Thailand and feel inspired to explore the beauty of this culturally rich country whilst boosting your health and fitness within the realms of luxury.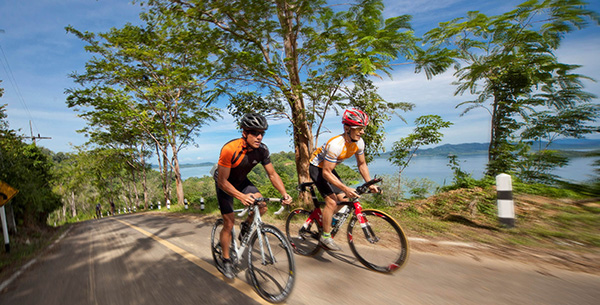 Challenge yourself on a group ride through the mountains at Thanyapura

Set in a secluded part of Phuket, surrounded by mountains and lush vegetation, reconnect with nature at this sporting haven, perfect for fitness enthusiasts and budding beginners alike. Revel in the top-of-the-range sports facilities, with an Olympic 50m swimming pool, six outdoor tennis courts, rugby and football pitch, athletics track and a beach volleyball court, ideal for an active sports holiday. Test yourself on a triathlon holiday, before stretching out tired muscles with a complimentary group yoga class and healing your body with a revitalising sports massage at the luxury spa.


More information: View Thanyapura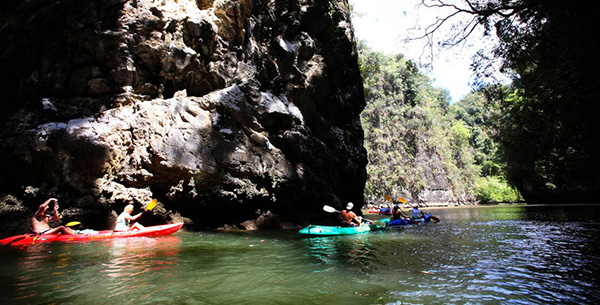 Explore the sites of Thailand with Thailand Discover Recover

Perfect for adventurous travellers, a Discover Recover holiday offers the chance to explore your stunning surroundings through a choice of excursions and tours. Tour the bustling streets and visit the Buddhist temples of Bangkok or explore the famous Bridge on the River Kwai, before encountering elephants and monkeys at a rescued animal sanctuary, and learning how to cook and prepare traditional Thai cuisine. Ideal for a singles holiday, after a week of activity fuelled adventure, relax at one of our luxury wellness retreats with indulgent spa treatments and wellness activities such as yoga and meditation.


More information: View Thailand Discover Recover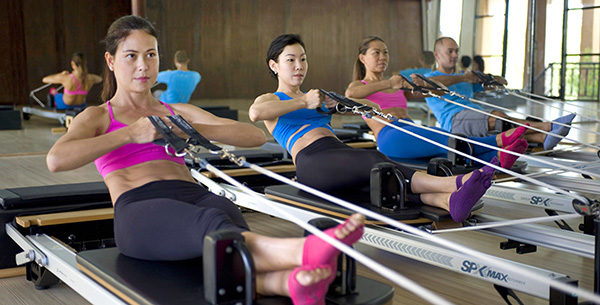 Tone up with a Pilates reformer class at Absolute Sanctuary Pilates Reformer Bootcamp

Delve into the rich beauty of Koh Samui as you lay surrounded by lush vegetation and gorgeous sandy beaches only a short stroll away. With state-of-the-art Pilates reformer machines, dive in to a fun-filled Pilates holiday that is perfect for beginners and advanced practitioners alike. With a special focus on toning abs, arms and thighs, join in with group classes and benefit from private 1-on-1 sessions that are tailor-made to your specific needs. After toning and enhancing your fitness with Pilates, unwind with a soothing massage of Thai stretch experience at the luxury spa.


More information: View Absolute Sanctuary Pilates Reformer Bootcamp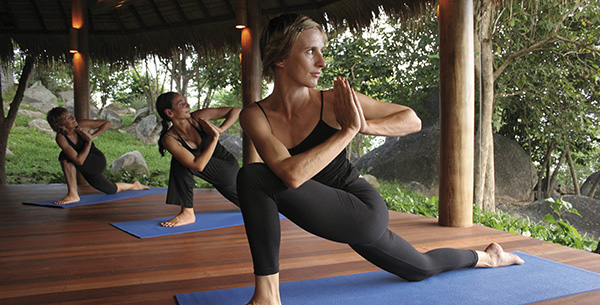 Relax in an outdoor yoga class at Kamalaya

Re-energise at this award-winning luxury wellness retreat, set upon the palm fringed south coast of Koh Samui, the ideal destination for a luxury yoga holiday. With personalised wellness programs catering for experienced yogis and keen beginners alike; improve your well-being and practice with one-on-one private yoga sessions. With instruction in asana (physical posture), pranayama (breathing) and meditation, this personalised yoga retreat will allow you to fulfil a range of wellness goals, from the physical to the mental. Perfect for a rejuvenating spa holiday, continue to heal your mind, body and soul with a choice of holistic Ayurveda spa treatments and therapies.


More information: View Kamalaya Yoga Synergy


Sweat it out with beach workouts at Phuket Cleanse

With views overlooking the stunning Naiharn Beach, boost your fitness on the tropical island of Phuket, the perfect destination for an inspiring fitness holiday. Achieve a full-body workout with an endless array of fitness classes, from TRX suspension training and kick-boxing, to Muay Thai and beach boot camp sessions. A fantastic destination for an active detox retreat, enhance your wellness journey with a cleansing raw food diet and juice feasting, which will help to further detoxify and purify the body. In-between fitness classes, unwind with a mediation or yoga class, before making the most of daily therapeutic massages.


More information: View: Phuket Cleanse Detox & Fitness
Talk to one of our Travel Specialists on 1300 551 353 or contact us here to discuss tailor-making your perfect eco-friendly active holiday.