The Benefits of Indoor Cycling Workouts
Created: 26 September 2016

26 September 2016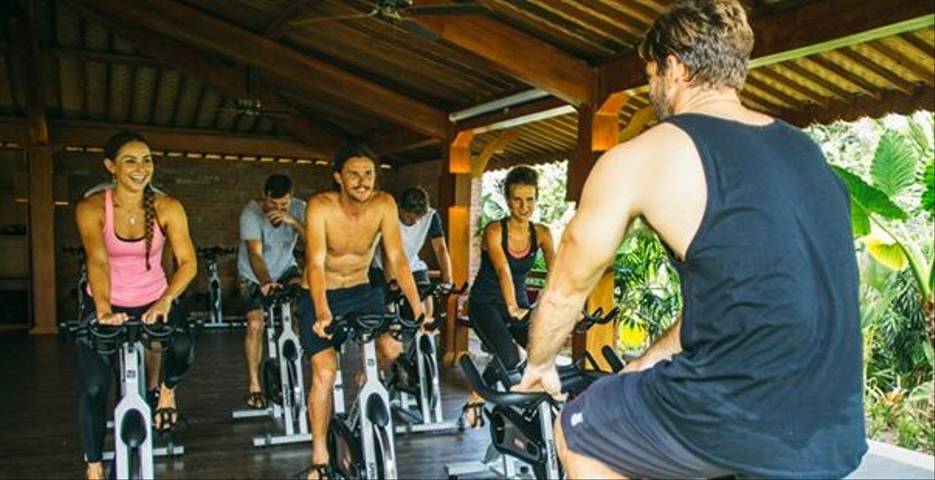 With the Tour de France inspiring many of us to get on our bike in far flung destination, Patricia Inácio, Fitness Supervisor at Epic Sana in Portugal, shares with us the benefits of indoor cycling workouts.


What is Indoor Cycling?
Indoor cycling is an activity on stationary bikes with varied manu-al resistance; it is essentially a cardiovascular workout in which the participants are led by an instructor, that creates an imaginary environment, per-formed to the rhythm of stimulating music. To simulate uphill, straight, sprints and various types of terrain conditions, each participant adjusts the bicycles resistance to the rhythm of the music, imagining scenarios and taking into account each person's capabilities. The average time is between 45-60 minutes.
Cycling is the most widely practiced activity worldwide. It involves high-intensity training and interval training, which provide high-efficiency in burning calories and fat, as well as improving physical fitness levels.
On average, a spin cycling class burns between 500-900 calories, proving to be extremely effective, bearing in mind that the workout is only 45-60 minutes. However, it is important to make proper adjustments to the bike, a bad adjustment can lead to poor posture that can cause injury. You should feel comfortable on the bike. Necessary adjustments in-clude; saddle height, handlebar height and the distance between the saddle and the handlebar.


Epic Sana's Fitness Supervisor Patricia Inácio shares her thoughts about Indoor Cycling


Benefits of an Indoor Cycling Class:
Low impact
Increases cardiovascular endurance
Reduces stress levels
High caloric expenditure
Tones legs and abs
Helps develop a sense of rhythm
No complex choreographies
Fun, challenging and motivating


Soak up the sun at Epic Sana


Benefits of an Indoor Cycling Class:
Cycling helps burn a lot of calories in a short time, and while on holiday we all know that we all just want to have fun and relax, like go for a walk, go to the beach or sightseeing and we have a tendency to eat a greater number of calories, so this short workout is brilliant. It just takes around 50 minutes of your day. Generally performed indoors, cycling spin clas-ses allow schedule flexibility, so you do not have to worry about the outside weather conditions.
With the added benefit of being a group class, this means that you are never alone and you always have an instructor with you for around an hour to motivate you. Even if you are in another country which the instructor does not speak your language, it is a class that is easy to follow, because it does not have a complex choreography.


In addition, not much is needed to participate in an in-door cycling class, only suitable clothing and adequate sports shoes
Alternatively, you can ride a bike outdoors, which is another great way to exercise and sightsee at the same time. This can be done with or without a guide. If it is a new place for you, going with a guide is less dangerous, plus the guides know all the best places to visit, they can tell you a little about the destination that you are visiting.
This is a guest blog post by Patricia Inácio, Fitness Supervisor at Epic Sana in Portugal. If you would like to book a holiday at Epic Sana, enquire online here, talk to one of our Travel Specialists on 1300 551 353 or email us on This email address is being protected from spambots. You need JavaScript enabled to view it.