Tasmania Named in Lonely Planet Top 10 for 2015
Created: 23 October 2014

23 October 2014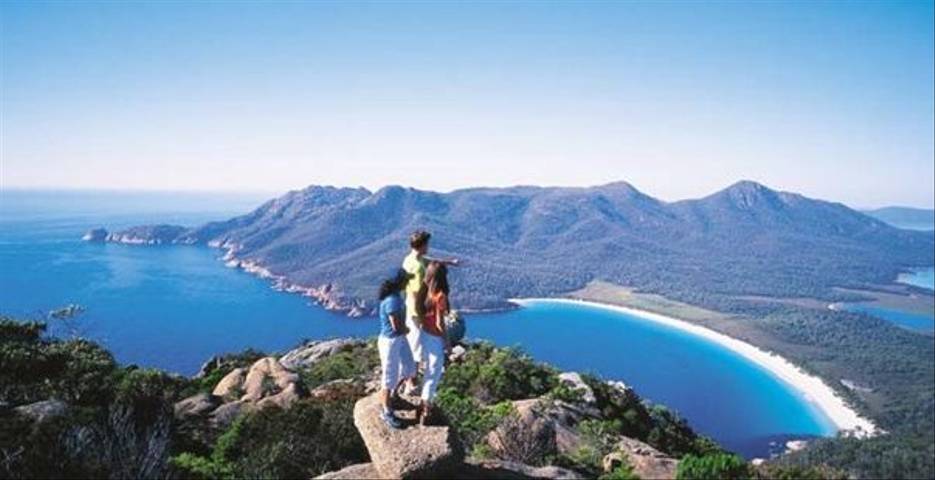 Tasmania has just been named by Lonely Planet as one of the Top 10 Regions to visit in 2015. Bountiful in breathtaking natural beauty, steeped in history and coupled with exquisite local produce it's not hard to understand why Tasmania has made this list. We think this glorious region is best explored on foot and below we share four of the very best guided walks in Tasmania for you to see to see what all the fuss is about for yourself.


The Maria Island Walk
The highly personalised the Maria Island Walk traverses the beaches and woodlands of the Maria Island National Park. Explore a variety of beaches and bays, enjoy the beautifully clear waters and discover the history of the penal colony that once occupied Darlington. And be delighted by the spectacular scenery, gourmet meals and individualised service.

For more information: View The Maria Island Walk
Al fresco dining awaits on the The Maria Island Walk


Freycinet Experience
The ultimate in relaxation and revitalization. Enjoy walks among the pink granite of Hazard Mountains, lush forests, and pristine beaches of Tasmania's Freycinet Peninsula. You will be escorted by boat to remote beaches and bays and enjoy days of serenity and tranquillity. This natural environment boasts an array of fantastic flora and fauna, wildlife and marine life that will inspire the soul while the varied topography invigorates the body.

For more information: View Freycinet Experience Walk
You are never far from the water on the Freycinet Experience Walk


Bay of Fires Lodge Walk
Explore the warm sandy beaches and sparkling waters along the coast of Mt William National Park in north-eastern Tasmania on The Bay of Fires Lodge Walk. Enjoy refreshing physical activities including walks along sand dune ridges, picnics in protected coves, kayak excursions on the Ansons River, and snorkelling and fishing in the marine sanctuary. And walk amongst unspoiled beaches and woodlands flourishing with lush foliage and wildlife and reconnect with the beauty of the natural environment.

For more information: View Bay of Fires Lodge Walk
Enjoy spa treatments at the Bay of Fires Lodge


The Cradle Mountain Huts Walks
The Cradle Mountain Huts Walks offers something for everyone along the popular Overland Track of Cradle Mountain and Lake St Clair National Park. Hiike past dramatic waterfalls, deep glacier cirques, and swift rivers and offers exciting wildlife encounters such as the Tasmanian Devil.The serenity of scenery creates a meditative environment perfect for re-centering the mind, body, and soul.

For more information: View Cradle Mountain Huts Walks
Take in the view on the Cradle Mountain Huts Walks
Talk to one of our Travel Specialists on 1300 551 353 or contact us here to discuss your luxury Tasmania walking holiday.