Strong, Healthy Women Interview Series: Vivienne Tang
Created: 22 February 2019

22 February 2019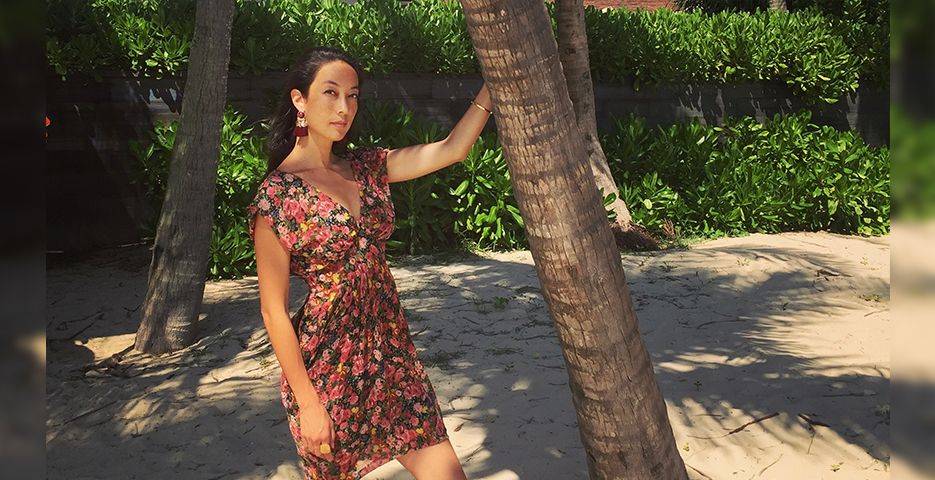 Vivienne Tang is the founder of wellness and luxury travel online magazine Destination Deluxe. She has spent the last 18 years in luxury publishing and has made a name for herself as an editor, publisher and influencer. She is a well-respected figure in the wellness and travel industry, and is a frequent speaker at events and conferences. She was named one of Hong Kong's "Top 10 Luxury Lifestyle Influencers" by Marketing Magazine.
Find inspiration as we talk to Vivienne Tang in our #StrongHealthyWomen interview.
---
Hi Vivienne! Thank you for being part of the Health and Fitness Travel, Strong, Healthy Women Interview Series, where we are shining a light on the importance of self-care, not as an indulgence but a necessity to reduce stress and general health issues.
Is there such a thing as a typical day for you and what does that look like?
I don't really have typical days. Often I'm travelling for Destination Deluxe, reviewing new retreats and resorts and working remotely. On days like these I'm busy with photo shoots, trying all the wellness offerings, and interviewing people. While it looks like I'm lying poolside or frolicking on a beach, travelling for me means 16-hour days, following up on emails late at night. If I'm in Hong Kong, a normal day starts with writing, editing and emails, followed by meetings. 
Can you share a time when you felt your well-being was challenged in the past and how did you overcome it? 
When my well-being is challenged it means that I have to look at what's going on in my life. I believe very much that well-being starts in the mind. I have to look at my thoughts and the choices I'm making, and why it's creating dis-ease for example. Obviously this is easier said than done, but being aware of your issues is the first step to changing things. Once you implement changes to stay true to your values and beliefs, you will see your well-being improve rapidly. For me, saying "no" is a big challenge, as I don't want to disappoint people. But putting yourself first (in a healthy way), is eventually more beneficial for everyone involved as you put down clear boundaries and rules.
What does being healthy mean to you and how do you keep this at the forefront when life gets unavoidably busy?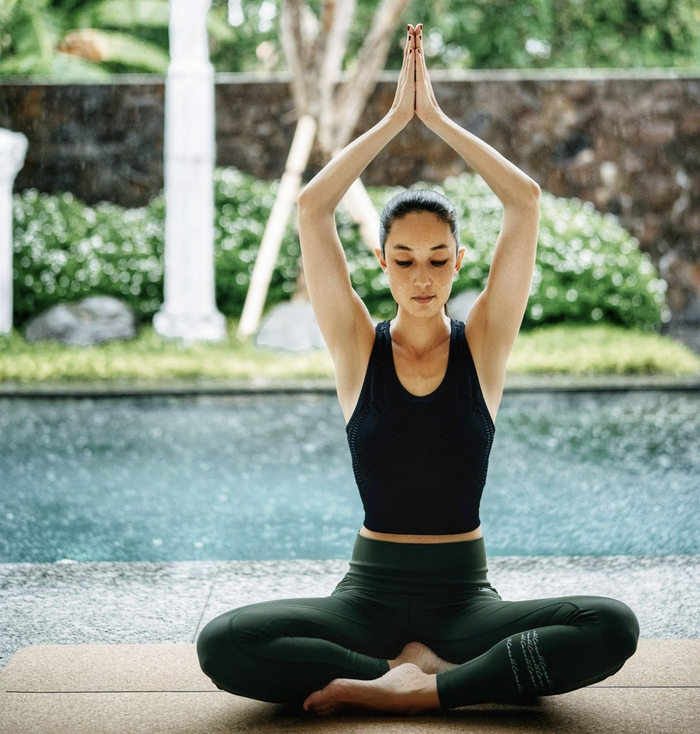 It's important that health and wellness are approached on many levels. We must address mind, body and spirit. I have to meditate on a regular basis to keep coming back to myself and the present moment. I'm a very airy person, as I spend a lot of time in my head, mostly overanalysing...That's why eating the right foods is also vital. I like to eat "earthy" vegetables, such as potatoes, beetroot, onions, also mushrooms. I find them very grounding. And then I have my regular workouts, such as barre, hiking and weight-lifting.
I also see holistic practitioners whenever I feel like I'm facing a roadblock. I'm famous for trying practices that are very "out there". I love rebirthing (holotropic breathing), shamanic journeying, watsu, as well as bioresonance, kinesiology, and other up-and-coming practices that are slowly going mainstream as wellness is blowing up now.
You're no stranger to wellness travel. What's your favourite place and can you share what the experience was like?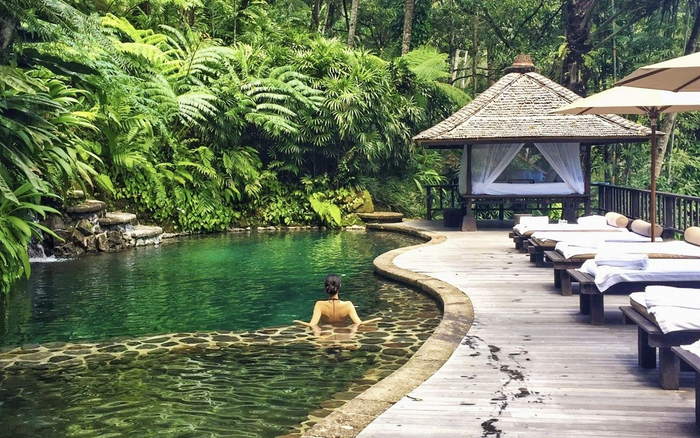 I've had so many great experiences. In terms of wellness retreats, I really liked my stays at Kamalaya, Fivelements and COMO Shambhala Estate. I felt that the treatments and activities spaced out over five days or more can really kickstart a deep transformational journey, which you are able to continue on your own back home, as you're given valuable tools and exercises. 
But wellness doesn't have to be experienced solely in form of a retreat. I strongly believe that nature is our medicine, and so spending time in nature can be healthy too. I particularly loved my trip I did aboard the Sequoia yacht through Raja Ampat in Indonesia. It was the trip of a lifetime and so healing in many aspects. 
Every woman's idea of self-care is different, tell us about yours?
I don't spend enough time with myself. When I say time with myself, I mean no distractions, no phones, no social media, no emails, no TV. We're all guilty of this. My work connects me with many different people on a daily basis, which I quite enjoy. Even after work I still network and socialise, but it also means that I spend less time nurturing myself. We live such fast-paced lives, that we seldom do things in a mindful way. So I really try to carve out time for myself. I'm a very lazy cook, because I'm terribly impatient. So when I do cook for myself I try to turn it into a ritual, and I savour the time I spend preparing a delicious meal for myself. It almost becomes a soothing meditative practice.
Of course, I also have a beauty and skincare routine, and I try to stick with natural and organic brands as much as possible.
Follow her on Instagram @VivienneTang
Want to tell your story? Reach out to us via This email address is being protected from spambots. You need JavaScript enabled to view it. and be featured as our next strong, healthy woman.