Strong, Healthy Women Interview Series: Veronika Larisova
Created: 26 June 2020

26 June 2020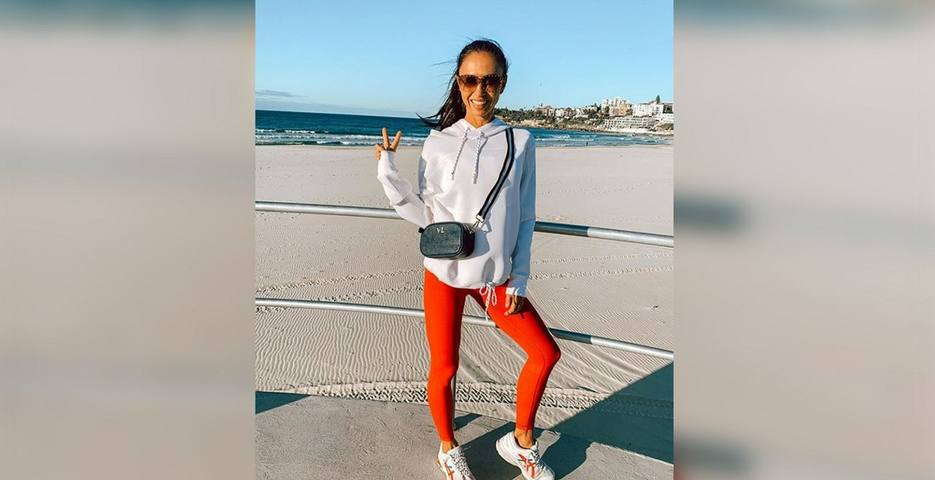 Veronika Larisova is passionate about helping others to become the strongest, healthiest and fittest version of themselves via training, nutrition, mindset and lifestyle.
She came to Australia from Czech Republic to study Sport and Exercise Science in 2003, which ignited her passion to discover the 'recipe' for everlasting health, fitness and wellbeing. That's how she became a Personal Trainer, Fitness Instructor, Accredited Exercise Physiologist, Strength Coach, Nutritionist, FitGenes Practitioner, Matrix Fitness Master Trainer, Educator, Content Creator and Brand Ambassador.
Work aside, she loves running and proudly call herself an ultra marathoner! Especially after completing one of the Ultra-Trail du Mont Blanc races in 2018. Running is her everything… meditation, stress relief, hobby, means of transport and a rewarding way to socialise and connect with people. She loves helping others to fall in love with running and to become better runners.
Her quest to find a truly healthy convenience food to take on my running adventures wasn't very successful so she ended up creating her own wholefood snacks with Libby Babet and She's super proud to be a co-founder of Chief Bar and Beauty Food. She have recently also launched an awesome recipe e-book with her best friend, a professional boxer and model, Avril Mathie.
Her journey does not end here. She will never stop her quest to educate herself and others.
Socials / website: veronikalarisova.com.au; @veronikalarisova
My new ebook: fastleanenergy.com
---
Thank you for being part of the Health and Fitness Travel, Strong, Healthy Women Interview Series, where we are shining a light on the importance of self-care, not as an indulgence but a necessity to reduce stress and general health issues.
Is there such a thing as a typical day for you and what does that look like?
Yes, Monday to Friday is pretty much the same. I get up at 5am, take a cold shower, make a coffee and let my dogs out. Once I'm ready for work, I pick one song from my 'Morning Dance Off' playlist and have a little two-minute dance. I call my mum or my best friend on the way to work. If I don't have a client at 6am, I go for a run. I'm with clients 6am till about 12-2pm, depending on a day, and if I get a break or cancellation, I do a training session myself. Otherwise, I train in the afternoon and then make a big meal. If the weather is really nice, all my training is outdoors- running, swimming, kayaking, cycling. I spend the rest of the afternoon working from home or at the Chief Nutrition office (when not in a lockdown). Some days I have clients online or at a local park in the late afternoon. On Friday afternoons, I see my nutrition clients at Revive in Bondi Junction. I never watch TV or Netflix and read books every evening or visit friends instead. 
Can you share a time when you felt your well-being was challenged in the past and what did you overcome it?
My well-being was challenged when I got injured a few times in the past. Not being able to run and train the way I like is a big thing for me and when it happened for the first time I was devastated and saw it as the end of the world. I hated swimming and cycling but funnily enough, there were the only two things I could do. I resisted it for a while but then just sucked it up and started swimming and cycling and went from hating it to loving it. As a result, I did my first ever triathlon a few days before my 40th birthday. And even though I can run now, I still really enjoy swimming. Oh and kayaking is another activity I picked up when injured and I'm totally addicted to it!

What does being healthy mean to you and how do you keep this at the forefront when life gets unavoidably busy?
Being healthy means having the freedom to do whatever I want. Health and freedom are my highest values and I put them first above anything else. Life's just not fun if you aren't fit and healthy. That's how I see it anyway. Therefore, my no-negotiables are: being active every day, making my own healthy food, sleeping enough every night, doing something that makes me happy, meditating and taking cold showers daily. I'd rather have less money than being stressed, unfit and sick. To help other girls out there to keep eating healthily when insanely busy, I have released a recipe e-book called Fast, Lean Energy with my best friend Avril Mathie. All the recipes are super quick, healthy and yummy. They aren't some culinary art to impress your friends at a dinner party; just really easy everyday recipes to save you time and keep you healthy and lean.
Have you ever taken a holiday specifically for your well-being? Can you share what the experience was like?
Every holiday is for my wellbeing, especially the mental one ☺ But no, I have never attended any retreat or detox type holiday. I have attended many running camps though and I always enjoy them. My coach organizes them in the Blue Mountains and they are hard work but lots of fun. I travel overseas about every 4 months and always train and eat healthily no matter where I go because I love it. I use holidays to explore and to recharge, not to write myself off.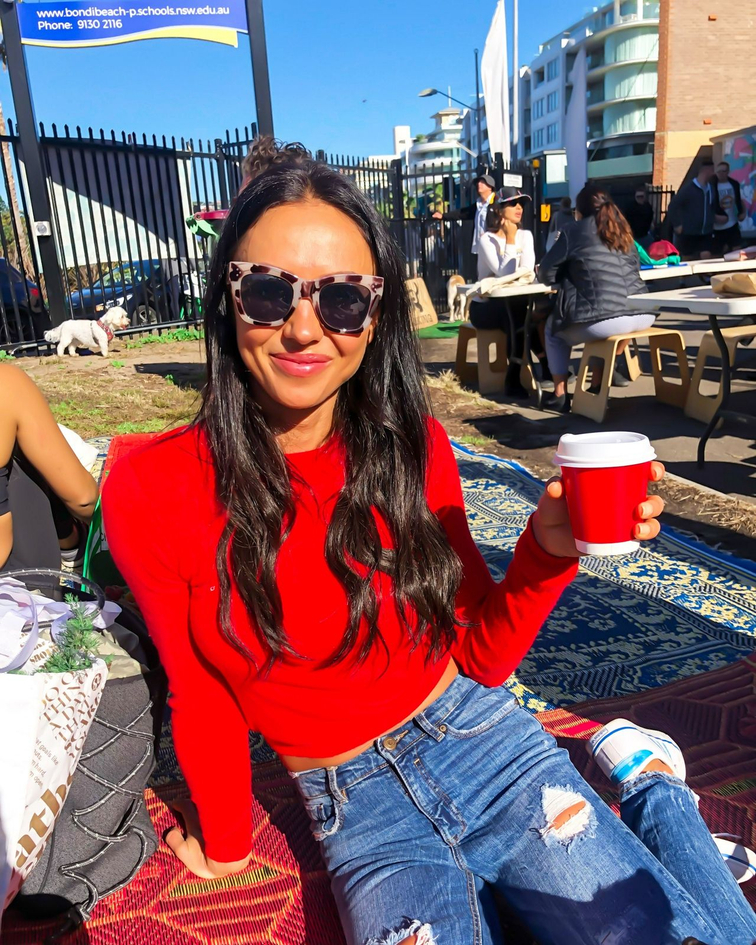 Every woman's idea of self-care is different, tell us about yours?
My idea of self-care is caring about my physical and mental health by training, eating healthily, sleeping enough, making time for my friends and doing things that make me happy every day. They don't have to be big things. Today, I jumped in the ocean between clients and that made me happy ☺ Sure, I also take care of my exterior and get my hair done as well as other beauty treatments but I see these things more like a car servicing. They need to be done from time to time but the true self-care lies in keeping your body and mind healthy. Health is your wealth and ticket to freedom. Everything else is a bonus.
Want to tell your story? Reach out to us via This email address is being protected from spambots. You need JavaScript enabled to view it. and be featured as our next strong, healthy woman.