Strong, Healthy Women Interview Series: Tara Geraghty
Created: 18 January 2019

18 January 2019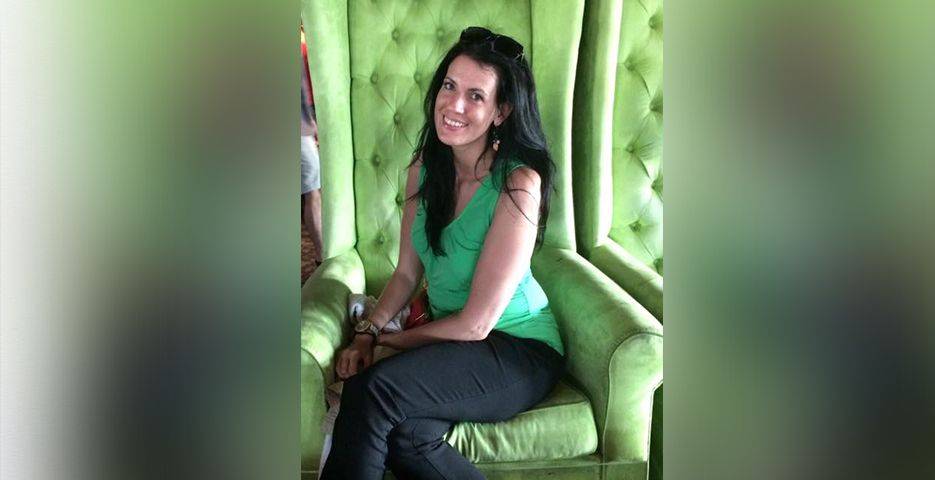 Tara Geraghty has spent over 20+ years in leadership development. She holds a degree in theatre and has a background in improvisation.  It was those three unlikely skill sets which she drew upon in 2009 when her 3-year-old daughter was diagnosed with high risk stage 4 neuroblastoma.  She choose to face cancer with fun, and to support her daughter in a non-traditional way.  Tara now shares those powerful tools, tips, and secrets to help parents navigate the scary world that is childhood cancer. Tara is the Author of Making Cancer Fun: A Parents Guide, I'm a Miracle Kid workbook, From Living to Being, The Rock Star Calendar and the creator the The Grateful Connection Course.  She is a contributing author on Every Entrepreneur's Guide to Running your Own Business, a regular contributor to Conquer Magazine: The Patient's Voice, and can be heard on podcasts worldwide. She lives in NJ with her miracle kid Emily Grace and their chiwneenie.
Find inspiration as we talk to Tara Geraghty in our #StrongHealthyWomen interview.
---
Hi Tara! Thank you for being part of the Health and Fitness Travel, Strong, Healthy Women Interview Series, where we are shining a light on the importance of self-care, not as an indulgence but a necessity to reduce stress and general health issues.
Is there such a thing as a typical day for you and what does that look like?
https://www.instagram.com/p/BrLJZqfAz1s/
I'm a single mom so M-F my day starts with taking my daughter to school.  I used to try to push myself to be a morning person – listening to what everyone else "did" who was successful (the 5 o'clock club etc) I have come to realize my happiness and peace come from being true to ME not trying to BE someone else. I usually take a slow morning.  Coffee, listening to an podcast, personal development etc.  I get my "groove" going around 11am.  I break everyday for the 1st hour my daughter is home from school to spend time with her and catch up with her.  Then I often will work a few hours in the evening.  Everyone's "best energy" times are different – I think knowing when we are most "on" and working in those time frames are best.
Can you share a time when you felt your well-being was challenged in the past and what did you overcome it?
When my daughter was first diagnosis with cancer.   I was just coming out of a domestic violence divorce – my world was falling apart already.  Then to be in an ER finding out my old child who was 3 ½ had stage 4 cancer was like feeling I was at rock bottom and realizing …nope…just a trap door…there's a lot further to fall. Within 3 days of her being diagnosed, my insurance dropped her, and a job position I recently took as a spokesperson was cancelled due to the owner of the company dropping dead unexpectedly.   All while dealing with restraining orders at the hospital with her dad etc.  My mind was spinning with all the "stuff" that was "happening to me" and everywhere I looked was more "bad news."  I knew from my years of personal development that what we focus on gets bigger and I knew I had to change my focus ….fast.  That was when I started a grateful journal. That ONE THING changed everything.
What does being healthy mean to you and how do you keep this at the forefront when life gets unavoidably busy?
https://www.instagram.com/p/Bie3dhRHq0J/
Healthy to me starts in the soul.  Deep peace experiencing gratitude.  For me when I feel the "healthiest" is when I am spiritually grounded and feeling connected.  We often think of weight loss, exercise, food etc when it comes to HEALTH and while all those are important HEALTH goes much deeper than that.  HEALTH actually comes from an Old English word that means "wholeness, a being whole, sound or well." So health really is about our wholeness – our spiritual, mental, emotional, and physical being.  When you know what fills each of these for YOU (since everyone is different) we can start to create WHOLE HEALTH in our lives.  For me it's taking time to meditate and pray, setting aside specific time to see friends and get out and socialize, choosing to listen to personal development podcasts and books in my car (instead of the Top 40!) and recently I have gotten a treadmill in a forced attempt to walk more.
Have you ever taken a holiday specifically for your well-being? Can you share what the experience was like?
There are 2 that come to mind. 
The first was my daughter's Make a Wish to Give Kids the World in Florida. It was after she was finishing treatment and it was the first "real" vacation we took.  To have a week of no pressure, no financial worries, and to be totally focused on fun without any medical concerns was the sweetest most joy-filled week of my life.
The 2nd was a planned girlfriends weekend in Canada with 3 of my best friends from high school.  We road-tripped up to Canada for a girls "glamping" weekend. Three days with women who have known me since I was 14 – before divorce, childhood cancer, hurts, lose and grief – women who I have know since before THEIR life pains.  It was so FREEING to be in the space of people who truly KNOW YOU and LOVE YOU. 
Every woman's idea of self-care is different, tell us about yours?
https://www.instagram.com/p/BfH2Ou4BMmw/
Each year I choose a THEME word or phrase. One that resonates with me and incorporates my priorities for the upcoming year. When asked to participate in something etc I will think of my theme word and ask "does this align with what I am creating this year and want to experience?" It becomes a great yard stick to measure what's important. 
A few years ago my theme was "Put the Oxygen on yourself First."  As a single mom I found myself depleted. I had given everything I had to put my daughter first through my divorce, her cancer, and a move across the country. Her safety and health had been my #1 focus for almost 6 straight years. I was exhausted, grateful, but exhausted.
I remember sitting in a leadership class and burst into tears in front of everyone when the coach started asking me about what I liked about my life. One key thing that was missing was social connections.  Although I was surrounded by people because of my job, I felt alone. I missed the strong girlfriend relationships I had from living in Denver Colorado and felt isolated and alone in NJ.  I felt guilty if I was going out just for "fun" because I didn't want to take the time away from my daughter (who would throw a fit every time I left) and I really couldn't afford childcare and felt guilty spending money on something that seems frivolous and unnecessary.  
What I learned (through the shocked coach who worked through my tears) was that social connections are SUPER important to me.  Making time to build friendships was just as important as eating healthy, brushing my teeth, or getting enough sleep.   I was "dying inside" because I wasn't fulfilling this deep need.   It was ok to take care of myself FIRST so that I would have enough "fuel/energy" to take the best care of my daughter.  After all, do I want to set an example to her that sacrificing her own happiness and needs is what SHE is expected to do as an adult?  Do I want her to live her life feeling like she is "dying inside" as she tends to the needs of everyone around her?  Put in that perspective it became easy to for me to say "I'm going out because this is what I need to take care of me!"
So self-care to me is knowing what YOU need to feel WHOLE (healthy) and then making sure you get it! And NOT feeling guilty about it!
My newest book Making Cancer Fun: A Parent's Guide is being released in a few weeks.
Making Cancer Fun is the go-to resource for families facing childhood cancer. It offers practical ideas, tools and tips for parents interwoven with a personal story of resiliency and hope. Additionally, each chapter contains interactive workbook pages for parents, designed to meet the individual needs of their child. Get ready for a new cancer conversation!


Want to tell your story? Reach out to us via This email address is being protected from spambots. You need JavaScript enabled to view it. and be featured as our next strong, healthy woman