Strong, Healthy Women Interview Series: Tanya Carlson
Created: 12 April 2019

12 April 2019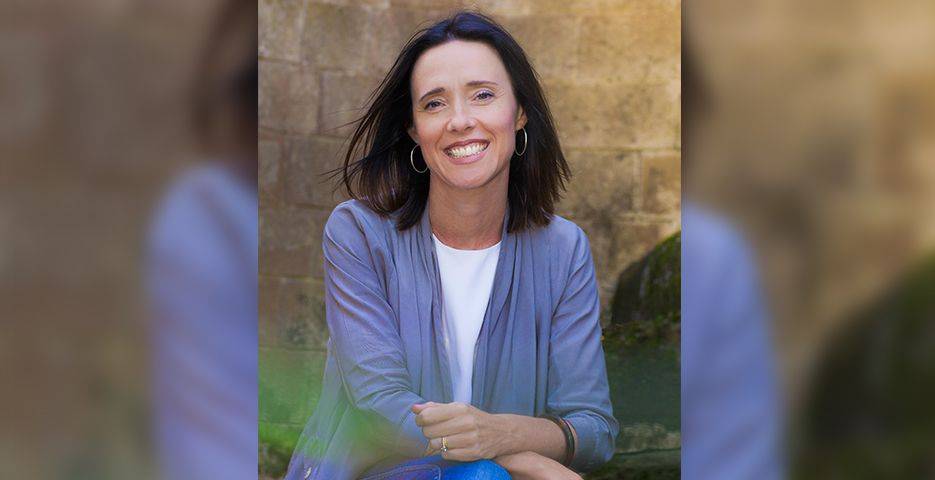 Tanya Carlson is an accomplished Financial Adviser and founder of Amplify Wealth Management.  Recently featuring in the Sydney Morning Herald, she helps busy individuals and business owners create their dream life through simple, healthy financial habits that build their wealth and empower them to make smart decisions with their money.  Tanya is also renowned for her work in divorce and separation and is a board member with Collaborative Professionals NSW and Southern Sydney Collaborative Professionals. Seeking expert financial guidance during separation provides clarity, confidence for the future and often a better financial outcome.
Tanya believes that financial coaching and guidance is just like having a personal trainer for your finances, someone who will team up with you to help you achieve the goals you set for yourself.  She also runs seminars and coaching events designed to encourage women to talk about money.
Find inspiration as we talk to Tanya Carlson in our #StrongHealthyWomen interview.
---
Hi Tanya! Thank you for being part of the Health and Fitness Travel, Strong, Healthy Women Interview Series, where we are shining a light on the importance of self-care, not as an indulgence but a necessity to reduce stress and general health issues.
Is there such a thing as a typical day for you and what does that look like?
The wonderful thing about my work and life is that no two days are the same.  However there is an underlying routine as I am also a wife and mum to 3 boys…actually, they are now towering adolescents!
My mornings always start with a walk or run to mentally prepare for the day ahead.  After that it is all systems go.  My husband calls me an "over-scheduler", always squeezing just a little too much into each day. 
At the end of the day I like to unwind by reading.  I am an avid reader and love self development books that inspire, educate and motivate, however some nights I love to escape reality and read fiction.


Can you share a time when you felt your well-being was challenged in the past and what did you overcome it?
In my 30's I had 3 children under 5 and at that time my mother had been involved in a very traumatic motor accident, I was stressed, worried, exhausted and still working.  I discovered running (admittedly, purely to escape the house for 30 mins) and soon realised that by allowing myself a small amount of "me-time" I could survive the day.  This was a valuable lesson that taught me exercise is not only a physical benefit but provides mental strength and clarity to embrace the day ahead.
What does being healthy mean to you and how do you keep this at the forefront when life gets unavoidably busy?
Being healthy to me means everything in moderation.  I love good food and wine but Monday to Friday I am fairly strict with eating well and limiting alcohol.  Weekends are my time to indulge in a few more treats.  My body tells me when I need to slow down (although, sometimes I am a little hard of hearing 😊).  I make time for some form of exercise most days.  This can be hard with early starts, travel and late nights but like anything in life, when you make it a priority, you always manage to make time for it. Also a good night's sleep works wonders.
Have you ever taken a holiday specifically for your well-being? Can you share what the experience was like?
I have never been to a health retreat and I would love to experience that however we have a family farm on the mid-coast of NSW where there is no phone reception or wifi.  It's remote, simple and quiet.  I manage to go there once a year to read, do jig saw puzzles, take long walks and unwind.  I think time out is important.
Every woman's idea of self-care is different, tell us about yours?
I am a naturally positive person but I also work hard to stay this way by focusing on my strengths and successes and knowing I can't be all things to all people.
I believe our health and our wealth require the same 3 ingredients and that is knowledge, time and discipline.  When you are empowered by knowledge, make time for what is important and stick to it, you have a recipe for a good life. 
I also have strong friendships with wonderful, smart women who I can lean on in times of need.  Every Wednesday 2 of my girlfriends and I take our dogs to the beach for a long walk early in the morning.  We call it "walk and talk" and it's a great form of therapy as we talk about all the things going on in our lives and we soak up the beauty around us – the beach, the sunrise, the dogs.  It is my favourite day of the week.
Want to tell your story? Reach out to us via This email address is being protected from spambots. You need JavaScript enabled to view it. and be featured as our next strong, healthy woman.