Strong, Healthy Women Interview Series: Tammi Kirkness
Created: 22 March 2019

22 March 2019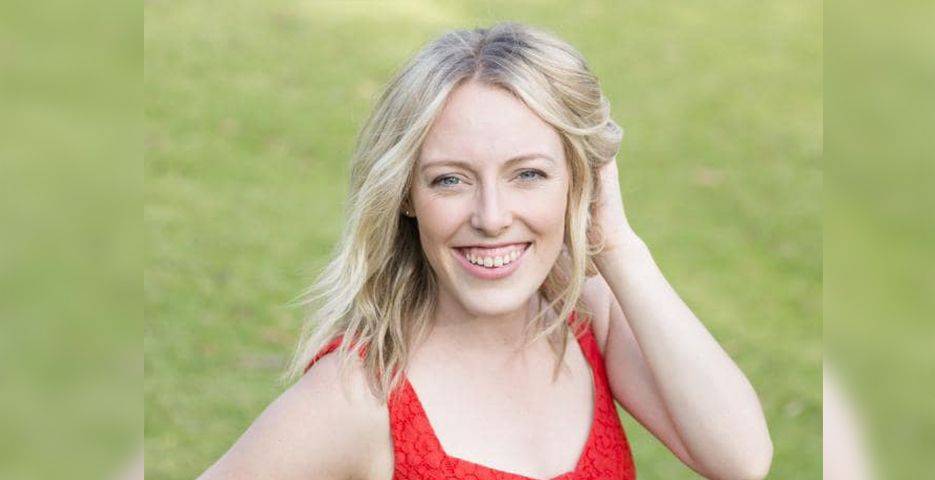 Tammi Kirkness is a Spiritual Teacher and Life Coach who specialises in working with women who are overwhelmed, over-it and at risk of burn out. For those who are ready to uplevel their lives, she works holistically to help them find peace and the best possible balance. She can be found at VisionScope Coaching.
Is there such a thing as a typical day for you and what does that look like?
As a life coach, it's really important for me to maintain my energy levels so I can focus in on my client's lives. Because of this, I ensure that I engage in daily rituals to help keep me balanced and healthy, so while the order changes, I touch base with each of these categories everyday:
Stillness: Meditation for anywhere between five to forty five minutes
Order: Creating a prioritised To Do List
Business: Seeing 1:1 Life Coaching clients / Facilitating Corporate Wellness Workshops
Creativity: Journaling (you can find my list of journal prompts here) 
Movement: Walking, a yoga or dance class
Calm: Turning off all the overhead lights in the house after dinner (only lamp lights on!)


Can you share a time when you felt your well-being was challenged in the past and what did you overcome it?

For many years I struggled with High Functioning Anxiety where I perpetually worried, overanalysed everything and was always fatigued. Because I was so good at masking my feelings, externally I looked fine. I covered up my worry through constant ambition and busyness and so no one had a clue. At one point I even saw a psychologist who frustratingly said that "I couldn't possibly be anxious because I was brave enough to go on an overseas trip on my own". Once the traditional route of mental health help didn't work for me, I spread my wings into alternative methods of coping such as energetic healing, dietary changes and scaling back my perfectionism through mindfulness. This holistic approach made such a significant difference to my life that I founded VisionScope Coaching (link: www.visionscopecoaching.com) to help other women avoid burning out through anxiety and this is now how I spend my days.
What does being healthy mean to you and how do you keep this at the forefront when life gets unavoidably busy?
To me, being healthy is all about finding flow, peace and balance in the mental, emotional, physical and spiritual realms. It's all well and good to have a toned body, but if the mind is drowning and the emotions are scatter gunning, it won't feel great.
To balance out the ups, downs and busy times, I do my best to meditate daily. When dealing with a crazy schedule, coming from a place of groundedness really helps. For those who are newbies to meditation, a five-minute body scan is a great place to start! After sitting still, all you need to do is start at the bottom of your body, breathe in and out becoming aware of your toes and then go through each body part in the same way moving upwards (e.g. Toes, feet, ankles, calves, etc) until you reach the top of your head.

Have you ever taken a holiday specifically for your well-being? Can you share what the experience was like?
Several years ago, I went on a retreat to an ashram in the Central East of India. My intention was to strengthen my connection with the universe and soak up the devotional energy that sweeps through the air in India. It was an intense time of purging out old emotions contrasted with the blissful moments of meditation. In my experience going into a well-being based trip, it's important to set an intention of what you'd like to get out of it beforehand. That could be for example to return home with reinvigorated energy stores, to reconnect with your playful side, learn to meditate or my favourite is to ask for whatever is for the best and highest good for all to unfold on your trip.
Every woman's idea of self-care is different, tell us about yours?
Contrary to popular belief, self-care isn't about scheduling in manicures and facials, but about coming home to yourself in the most authentic way. It's about finding out what makes your heart sing and then designing a life around it so that by purely being in your own presence you feel energized.
Want to tell your story? Reach out to us via This email address is being protected from spambots. You need JavaScript enabled to view it. and be featured as our next strong, healthy woman.