Strong, Healthy Women Interview Series: Sophie Van Den Akker
Created: 13 March 2020

13 March 2020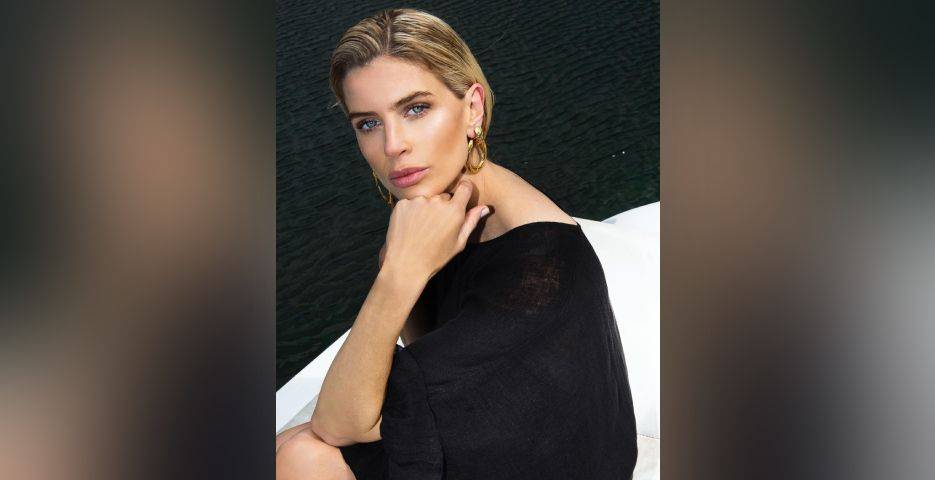 Sophie Van Den Akker is a Melbourne based model and the co-founder of activewear label, Vault Active. Sophie is known for her vibrant and infectious energy, which has lead to her modelling career spanning over 10 year and, seeing her work across the world including in New York, Paris, Tokyo, Berlin, Bali and Munich. With life-long friend Kate Benden, the pair founded Vault Active to instil confidence in women from the young to mothers and to the wise ones.
Find inspiration as we talk to Sophie Van Den Akker in our #StrongHealthyWomen interview.
---
Hi Sophie! Thank you for being part of the Health and Fitness Travel, Strong, Healthy Women Interview Series, where we are shining a light on the importance of self-care, not as an indulgence but a necessity to reduce stress and general health issues.


Is there such a thing as a typical day for you and what does that look like?
My day consists of juggling motherhood and work life - there are no two days the same just like there are no two children the same. Much to my surprise, I have learnt how unpredictable our day can be. What I aim to work on every single day is consistency and being present for my children and myself. 
 
https://www.instagram.com/p/B5bNaAWgTbd/
Can you share a time when you felt your well-being was challenged in the past and what did you do to overcome it?

Personally, the past 12 months have been a challenge for myself, there were many unpredictable hurdles that made me aware of what was important to stress about and what wasn't. I found my escape to be exercise, whether that be going to a gym class or for a simple run. I created an activewear label, Vault Active, around this space to allow others to also keep focused and follow their passions. Vault Active has helped many individuals reach their goals.


https://www.instagram.com/p/B4xvq62D2WG/
What does 'being healthy' mean to you and how do you keep this at the forefront when life gets unavoidably busy?
Being healthy to me is making sure my family are eating a variety of foods that give us the nurturance to manage our minds and energy levels. It is also extremely important to me that my children and myself nurture our mental and emotional needs and we do this together as a family twice a week learning Chinese and doing Yoga.


https://www.instagram.com/p/BjQze2_gdE-/
Have you ever taken a holiday specifically for your well-being? Can you share what the experience was like?
Recently, I have returned from a family holiday where I took my two children Layla & Leo to Bali. This holiday was for us to unwind and spend quality time together – laughing, eating and unwinding from the daily challenges that life throws. Upon our return, I noticed a real difference in our wellbeing due to taking a break, restarting and being clear on our future goals.


https://www.instagram.com/p/B5i2JoqAUDV/
Every woman's idea of self-care is different, please tell us what does self-care mean to you? 
Self-care stems from the inside for me. Making sure my mental, physical and emotional needs are being managed and challenged. I have found sticking to the basics in life has been the best method. Setting goals, talking to strangers and reading are my go-to's for self-care.


https://www.instagram.com/p/B22f7wOgAw_/

Want to tell your story? Reach out to us via This email address is being protected from spambots. You need JavaScript enabled to view it. and be featured as our next strong, healthy woman.