Strong, Healthy Women Interview Series: Shea Morrison
Created: 26 April 2019

26 April 2019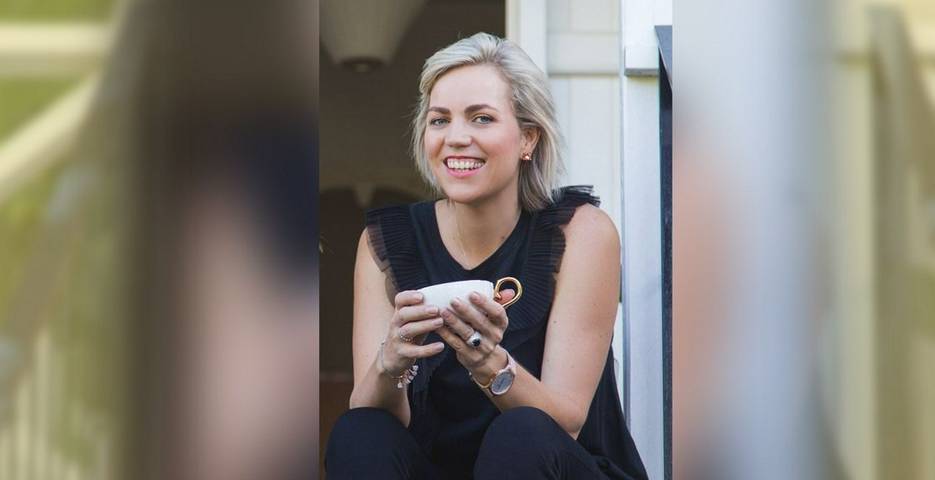 After a busy corporate career Shea Morrison swapped the city and joined her best friend Danielle on their dream journey, The Goodnight Co. Shea combines her experience and passion to tap into how silk pillowcases and silk eye masks, along with all other sleep products, can benefit us while we sleep. She knew we all want to wake up with hydrated, radiant looking skin, as well as smoother, frizz-free hair. Perfect right?
Shea focuses on the health and wellbeing, along with sourcing and researching the very best products to launch next, while also spreading the word about achieving a good night's sleep, and shouting about our milestones on our social media channels.
After spending 15 years working in radio, Shea knew it was the right time to delve into a new challenge. Taking the leap one step further, Shea jumped into setting up a new business with Danielle while they were both pregnant. With a long history of working with successful businesses, she is particularly passionate about changing the way we view sleep through wellness.
Find inspiration as we talk to Shea Morrison in our #StrongHealthyWomen interview.
---
Hi Shea! Thank you for being part of the Health and Fitness Travel, Strong, Healthy Women Interview Series, where we are shining a light on the importance of self-care, not as an indulgence but a necessity to reduce stress and general health issues.
Is there such a thing as a typical day for you and what does that look like?
While I don't have a typical work day I do have daily practices that include ritual to help me stay grounded and focussed.  I like to start most days with a walk, I have young children so my husband and I tag team while they are still asleep and then I like to start my 10.10.10 daily ritual.  This includes 10 minutes of stretching or yoga, 10 minutes of meditation and 10 minutes of journaling. I have a couple of business so each day is often different to the next.
Can you share a time when you felt your well-being was challenged in the past and what did you overcome it?  
When I was working in my last corporate job I was living a very un-balanced life with allot of work and very little rest or play.  My health was compromised, and I ended up with continual re-occurring tonsillitis and glandular fever and eventually adrenal fatigue.   In order to recover I ended up leaving that job at the same time I had my second child and worked on many different aspects of my health to become well again.  One of these areas was understanding the importance of sleep and through a huge amount of research Danielle and I then started The Goodnight Co where we help people create sleep rituals to learn how to fall back in love with sleep.
What does being healthy mean to you and how do you keep this at the forefront when life gets unavoidably busy?
Being healthy is my biggest priority, without our health we really don't have anything… I also feel that it is really important for everyone to take responsibility of their own health.  At this time of year when the load is greater I make sure I am 100% committed to my daily rituals, I have regular vitamin infusions and try to stay as grounded and calm as I can!

Have you ever taken a holiday specifically for your well-being? Can you share what the experience was like?
I was very lucky to experience Gwinganna in the Gold Coast Hinterland a couple of years ago. I found the experience incredibly beneficial as it helped me to really focus on MY health needs as well as some experiencing deep relaxation.
Every woman's idea of self-care is different, tell us about yours?
To be honest, I don't really like the word self care as if feel it has become a term that alot of businesses use to just sell product… My version of self care is through ritual and acknowledging when I need to take some time to just be rather than do.  I love taking the time to make a pot of tea, reading or just sitting in a quiet space for 5 – 10 minutes.
Want to tell your story? Reach out to us via This email address is being protected from spambots. You need JavaScript enabled to view it. and be featured as our next strong, healthy woman.