Strong, Healthy Women Interview Series: Shannah Kennedy
Created: 03 August 2018

03 August 2018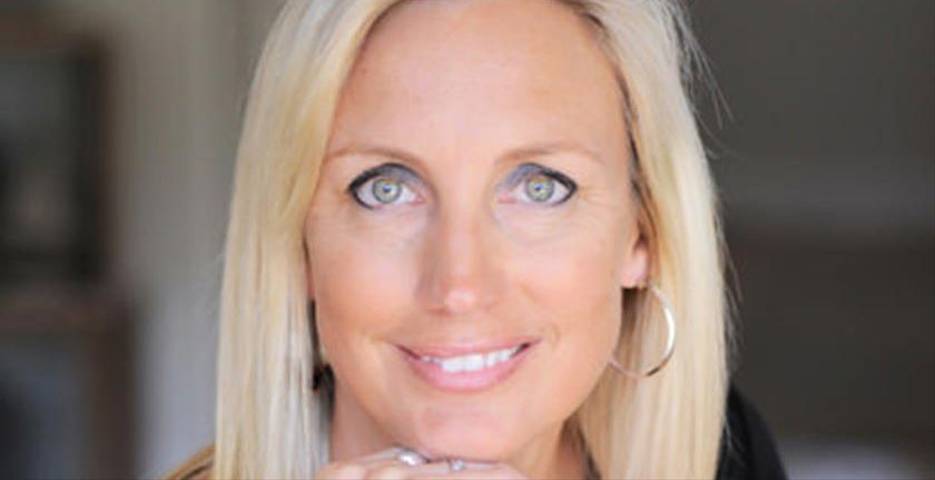 Shannah Kennedy is a qualified and accredited life strategist, sought after business advisor, keynote speaker, facilitator and best-selling author. She has more than 10 years' experience working in senior strategic sports marketing roles working on major events and projects with leading sports brands, Olympians and other elite athletes.
She saw first hand case after case of corporate/high performance burn out and she herself succumbed to Chronic Fatigue Syndrome. After this experience, Shannah established a new coaching business pioneering the application of wellness principles, working with a range of senior executives, elite athletes, entrepreneurs, organisations, teams and individuals wanting to find real balance and purpose in work and life. Shannah's coaching process and insights challenge conventional values around what it means to be successful, what drives sustained high performance and find true balance. Shannah's lives by the ethos: "Stop being a passenger in life, jump into the driver's seat and take control with calm confidence."
Find inspiration as we talk to Shannah Kennedy in our #StrongHealthyWomen interview.
---
Hi Shannah! Thank you for being part of our Strong Healthy Women Interview Series, where we are shining a light on the importance of self-care, not as an indulgence but a necessity to reduce stress, overwhelm and general health issues.


Although it can differ, can you describe a typical day in your life? Any morning routines that get you up and ready for the day ahead?
My life is different every day and that is what I love about it.  I built my business to have variety, flexibility and constant change to suit my own and family needs at different times during the year.  But I do have some non-negotiables every day.  I wake around 5:30am, do some breathing exercises and set my intention for the day before I even open the covers to start the day.  I have the 5am journal next to my bed so I quickly write down what I am grateful for, what would make today great and what my affirmation for the day is, this is what sets up my mind for the day, and then I move my body.  Each morning is different but basically I walk for an hour, or do a yoga class, or see my trainer for strength work.  7 days a week I must move for an hour to start the day.  I then drink half a litre of water in the shower, scrape my tongue and reaffirm my values to connect with self.  I then dress and wake up the children and get all ready for school.  By 8:45am I am at my desk raring to go!
My days are spent either coaching individuals, travelling with The Essentialists to speak at conferences, or writing my next book.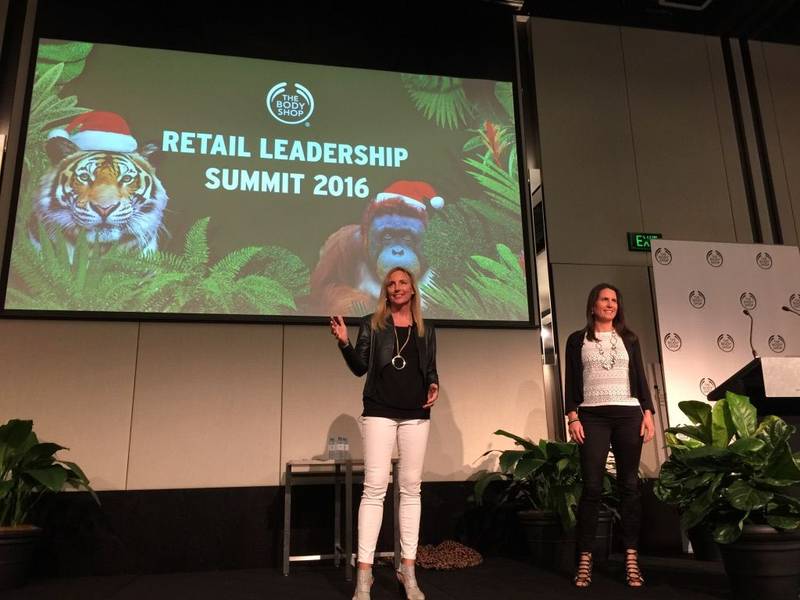 Shannah Kennedy and Lyndall Mitchell at the Retail Leadership Summit

Can you share a time when you feel your health and well-being was challenged and what did you do to turn it around?
I lost my health at age 27 to Chronic Fatigue Syndrome. I am the A Type, overachieving, perfectionist and it cost me my health. I put work first and my health last. I didn't know how to say no and was a total Fomo (fear of missing out). I learnt, as it took me 4 years to really recover, that my health must come before anything else in life. That upgrading my health, physically, mentally, emotionally is at the base of a great and happy life. That I am the asset and I must protect myself, nurture myself in order to grow, evolve and flourish.
Being the best version of yourself professionally and personally daily is your commitment to self - how do you keep this at the forefront when life becomes too busy?
Having a great routine and regular rituals is a must or life will get in the way before you realise. Creating a supportive way of being towards self is a great way to keep moving forward. Before each client I take a moment to breathe, to be there, to show up for them 100% and before I see my family, I take many moments to breathe, settle myself and calm myself to be a wife and mother for the evening. I am strict with my technology curfews, getting to bed at 9:30pm as much as possible and to monitoring my food and preparing it well.
You work one on one with a diverse clientele, what is that one piece of wellness advice you give to help them go from surviving to thriving?
Clarity is key. Know who you are, what you are about, where you are going and how you plan to get there. I find most people lack clarity, a plan, direction and are just existing in life, just surviving rather than thriving. Once they connect back with self, their values, what makes them happy and create a great plan for the year ahead, or 5 years ahead, they spring to life with some purpose and inspiration.
Have you ever taken a holiday specifically for your well-being? If so where did you go and what did you do?
Yes absolutely.  To Kamalaya Koh Samui for one week a year. An incredible health retreat for those serious about refuelling. Here my business partner and I spend a week topping every cell in our bodies, reconnecting with what we do and why we do it. We plan, we reflect, we delve in deep to get rid of any insecurities and limiting beliefs and we create a plan. We relax, eat well, sleep and go to yoga and meditation classes daily. It is one of the most important weeks of the year to gain clarity, a full tank of petrol and think about the year ahead and what you want to commit to. Prior to that I visited Gwinganna.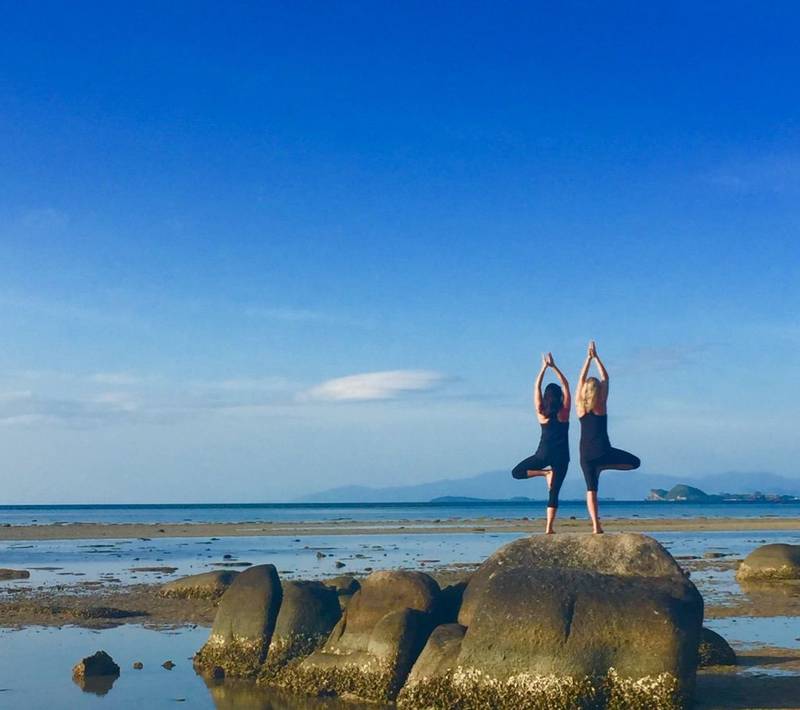 Yoga at Kamalaya in Koh Samui Thailand
 
Every woman's idea of self-care is different, please tell us about yours?
Self-care for me is looking after myself in order to have the energy and light to assist others and give to my family and friends unconditionally. So, for me it is making sure I get to yoga, have regular massages, and meditate each day for real grounding.  Time is so precious, it goes so fast, so slowing it down, being organised, creating space is how I can really honour myself. I learnt to be kind to myself, learnt how to say the 'gracious no' sometimes to ensure I don't get resentful of others and become exhausted and learnt that some quiet time and great sleep is absolute gold  Staying in the driver's seat of life and taking responsibility for how I spend my time is how I ensure self-care stays the priority. It is liberating!
Want to tell your story? Reach out to us via This email address is being protected from spambots. You need JavaScript enabled to view it. and be featured as our next strong, healthy woman.