Strong, Healthy Women Interview Series: Sarah Holloway
Created: 28 December 2018

28 December 2018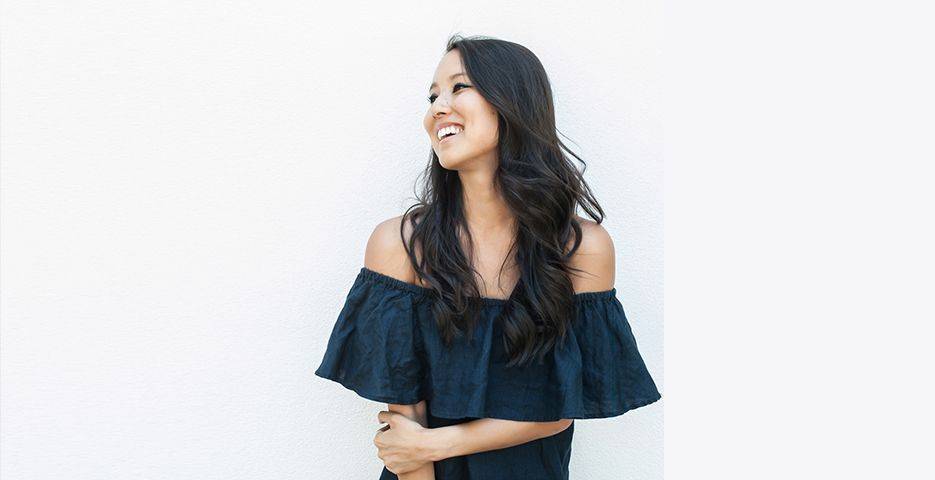 Sarah has now hung up the suits and heels to step into the business full time. In 2016, the matcha mission developed into a physical venue and cutting edge cafe, Matcha Mylkbar, which is taking the food world by storm. Sarah now splits her time between the two businesses and is thoroughly enjoying life as a full time funtrepreneur. She has also started a podcast, Seize the Yay, which investigates the difference between success and happiness, the importance of cultivating "joy" and showcases the down to earth, human side of her diverse and esteemed guests.
Find inspiration as we talk to Sarah Holloway in our #StrongHealthyWomen interview.
---
Hi Sarah! Thank you for being part of the Health and Fitness Travel, Strong, Healthy Women Interview Series, where we are shining a light on the importance of self-care, not as an indulgence but a necessity to reduce stress and general health issues.
Is there such a thing as a typical day for you and what does that look like? Any non-negotiables to kick-start your mornings?
Every day is totally different, which is what I enjoy about running a business. I love the flexibility and limitless possibilities, but I did go a little bit overboard when we first started and burnt out pretty quickly so I'm recently trying to work a little bit more structure into each day around the chaos. While our work or meetings are different each day, I'm trying to create some routine around them and blocking out exercise, meditation and down time so I treat them with the same seriousness as work. A new non-negotiable in the morning is meditation followed by a breakfast date at a local café which I know sounds indulgent but really sets up my day well with a big healthy meal to fuel the brain and gets me out of the house and my emails cleared before I start anything else. I see it as an investment in my health and productivity and don't spend much on clothes or going out – food is my vice so it's my happiest way to start the day!
Can you share a time when you felt your well-being was challenged in the past and what you did to overcome it?
So many times in the past! I'm a bit over excited about life so I'm prone to letting my health deteriorate because I won't slow down. Especially when we first started the business, I had no boundaries or weekends or down time because none of it felt like work. I'd turned my hobby into my job, so it still all felt like I was on a big creative holiday. Going from a corporate job to running my own business also meant that I could actually see the direct benefits of all my hard work and extra effort, so the incentive to rest or take breaks just fell away. The irony was I started running a health food business but became less healthy than when I was a corporate lawyer! But I did eventually get a grip on myself and realise I had to recalibrate and find a new balance. The biggest strategy in doing that has just been managing my calendar better. Different things work for different people and it takes some experimenting and for me, if I commit to something in my calendar as an appointment I'm far more likely to do it than otherwise. So treating exercise and down time as meetings really helped me shift my priorities.
What does being healthy mean to you and how do you keep this at the forefront when life gets unavoidably busy?
Being healthy for me means being energetic. I love to be fit and strong in terms of exercise and movement, but having enough energy emotionally is more of a priority for me (although they do go hand in hand). I feel my best when I'm well rested and feel good internally, which allows me to stay bubbly and vibrant and seize my "yay"! When I get exhausted and sleep deprived, I can feel it immediately and my ability to stay motivated and positive and spread those messages through to others is compromised. Often that involves exercising regularly and eating really well but other times, it means skipping exercise to get a bit more sleep – sleep is a huge part of the picture for me. When life gets busy, you just have to put in extra measures and be extra organised to fit everything in and for me that means stricter decision making at the time of saying yes or no to things and being more realistic about what I can achieve in a week. I also indulge a bit more in things like massages or a weekend away when the weekdays are much busier to help counteract that extra exertion.

Have you ever taken a holiday specifically for your well-being? Can you share what the experience was like?

Yes! Not in a while, as we've had so many exciting work trips but are getting much better at tacking extra days on at the start or end that are purely for fun and relaxation. But one of our holidays a few years ago was JUST for unwinding and celebrating how far we'd come – we went to somewhere on both our bucket lists – Santorini in Greece – and just soaked up the incredible surroundings while barely touching our phones, hiking every day, eating fresh Mediterranean food and just contemplating the beauty of life. It's ALWAYS hard for the first day or so to unwind – we get pretty jittery and twitchy and find it hard to do nothing. But once your mind slows down and you click over into holiday mode, you suddenly notice all the small things again, smile in awe at the sunrise, sleep until your body wakes up naturally, and feel just light and joyous again. It's divine!!!!
Every woman's idea of self-care is different, tell us about yours?
Mine is very much about blocking out what everyone else does and not expecting that to work for me. Having had adrenal fatigue in the past, I have simply had to accept that self-care for me involves much more sleep/naps than for most and I just have to work those into my life if I want to feel good. I've also learnt to find a few key things that REALLY help me rejuvenate and refresh and to let go of feeling guilty or indulgent when I turn to them – massage is one that really helps me. I used to think they were so expensive and for special occasions only but very few other things help me switch off and relieve physical tightness than massage and again I don't splash out on fashion or jewelry much so massages are my thing! Getting out of town also helps me disconnect a lot, so we do save carefuly and make time for travel.
Want to tell your story? Reach out to us via This email address is being protected from spambots. You need JavaScript enabled to view it. and be featured as our next strong, healthy woman