Strong, Healthy Women Interview Series: Sage Greenwood
Created: 31 May 2019

31 May 2019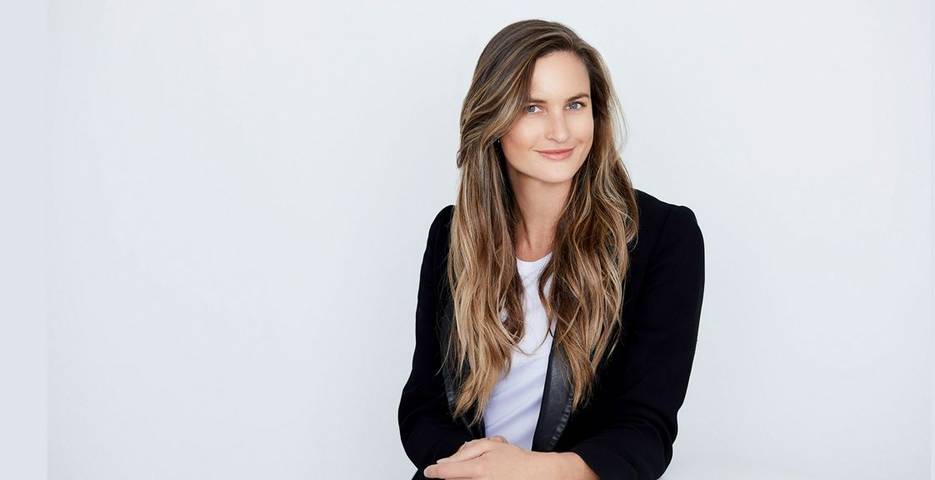 Sage Greenwood is the Managing Director & part owner of WINK Models, as well as a co-founder of Golden Grind.
Sage is the epitome of 'breaking the mould' when it comes to modelling. Starting out modelling in her teens in a cut-throat world where girls were expected to change, alter and lose weight just to get the job, Sage's inner compass and academic history directed her towards a higher road. She joined WINK Models, an industry leading agency known for its healthy perception & projection of beauty, and seven years later is now the Managing Director and part owner.
Find inspiration as we talk to Sage Greenwood in our #StrongHealthyWomen interview.
---
Hi Sage! Thank you for being part of the Health and Fitness Travel, Strong, Healthy Women Interview Series, where we are shining a light on the importance of self-care, not as an indulgence but a necessity to reduce stress and general health issues.
Is there such a thing as a typical day for you and what does that look like?
Whilst running two businesses (Golden Grind and WINK Models), my day is really always varied. In saying that, routine is really important to me and so I do what I can to keep things as routine as possible with a busy schedule. I aim to wake up every day at the same time and dedicate the first hour of my day to exercising with my partner, usually a nice big walk down the beach. It gives us both an opportunity to start the day without technology in our hands and provides a space to workshop any issues we're having in our businesses (he also has 2 of his own businesses) with each other. It really does set my day up to the best it can possibly be. I'm then usually straight into my office, where I can work on any number of things for either business, from digital marketing strategies to cashflow management, HR or client management. My day is usually then a mix of emails (lots and lots of emails), calls, events and meetings. As often as I can, I try to get out to a Golden Grind stockist and get some on the ground, customer feedback on our products. Evenings are back home, cooking a healthy dinner before settling back on the couch to finish off the work day, or to tuck into the book I'm reading (currently "Busy as F*ck by Karen Nimmo").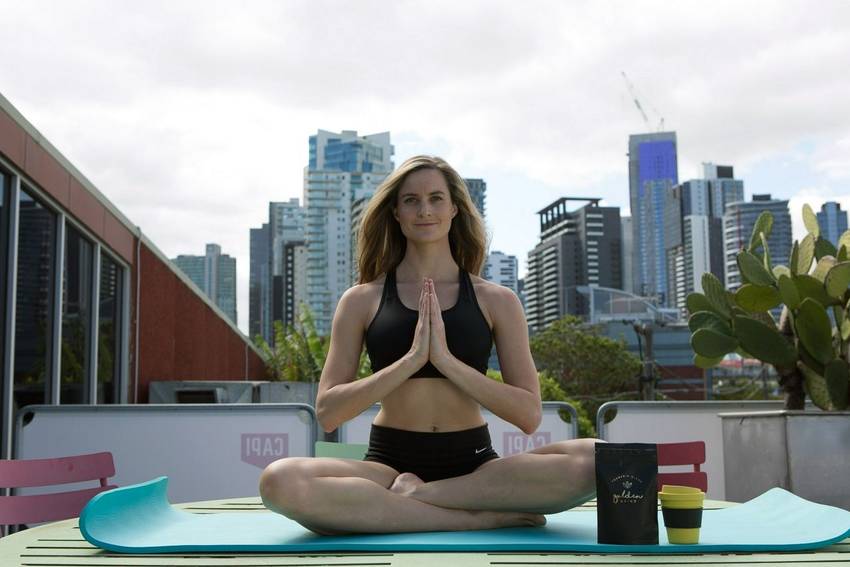 Can you share a time when you felt your well-being was challenged in the past and what did you overcome it?

Absolutely! As a bit of a background into my story, I became the Managing Director and part owner of WINK Models, a leading Australian talent and modelling agency, back in 2016. At the same time, I also founded Golden Grind with my sister and her husband. To say I bit off a lot at once is an understatement, and I was really thrown in the deep end with an incredibly demanding work schedule. I was also in an unhealthy relationship at the time, and the combination of all 3 led to quite a rollercoaster of a 12 months to follow. Being quite an active person prior to this, all time for myself and exercise was thrown out the window as I found I was sitting behind a desk for 12+ hours a day. Fast forward 12 months, and I realised just how unbalanced I had become and made the conscious decision to change my situation. I did so by surrounding myself with incredibly inspirational, supportive and motivating people. I found that having their energy around me encouraged me daily to work on that balance and to work on prioritising my health just as I was my businesses needs.
There's so much power in surrounding yourself with people who lift you up and inspire. I've now found a much healthier balance and still juggle both businesses, but with more time carved out for things that strengthen and support my mental and physical health. A really useful tool that I found helped me do this, was scheduling meetings in my calendar with myself, just as I would with a client or supplier. Whether it was an hour to go for a walk or to put my computer away, I stuck by these meetings just as religiously as I do any other meeting.
What does being healthy mean to you and how do you keep this at the forefront when life gets unavoidably busy?

To me, being healthy is looking at both my mental and physical health and making sure they're both maintained each and every day. It's prioritising myself at some point in each day. Being healthy, to me, is nurturing my body with foods grown by the earth (and not manufactured in a factory), it's getting fresh air into my lungs, it's moving my body regularly, it's having stimulating conversations with interesting and driven people, it's reading stories on people who have achieved great things. Through prioritising that at least once a day I do something for my health, I know that even though it may be small, I'm taking care of my health at all times, even when life gets hectic.
Have you ever taken a holiday specifically for your well-being? Can you share what the experience was like?
I'm such a huge fan of travelling and the incredible benefits it brings, that I truly believe any form of travel is specifically for my well-being. Getting out of my normal routine and physical surroundings are incredibly inspiring. Whether it's down to a beach in Victoria, or on an overseas adventure, I find that whenever I change my environment, I'm always inspired and encouraged to look at things from a different perspective. I do my best planning, strategizing and goal setting when I'm in a new environment. I find that engaging with locals, experiencing the way other people live and seeing the incredible sights this world has to offer, always opens my mind and slows me down to stop and appreciate the small things, the perfect well-being restorative measure.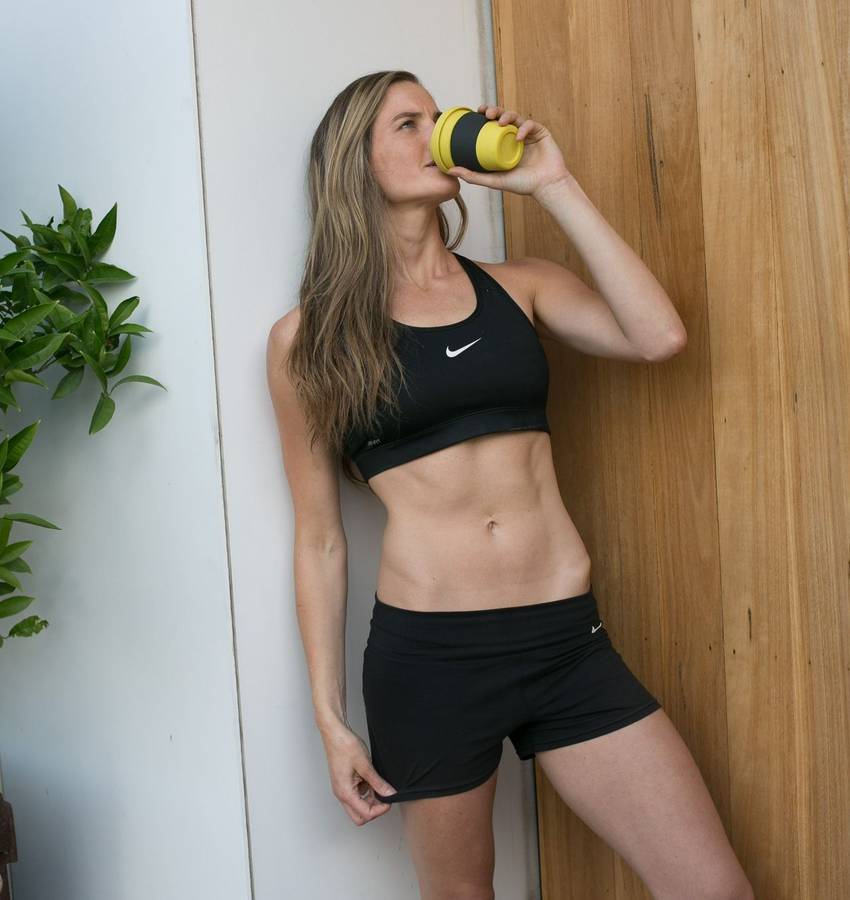 Every woman's idea of self-care is different, tell us about yours?
Self-care to me is ensuring my health and wellness remain a priority. Self-care is making time for myself to do what I love, to connect with those that I love and to be present in whatever I'm doing. I believe self-care is knowing when to say yes, and knowing that it's okay to say no if I'm not able to give my all. I also believe that self-care is knowing my worth, knowing what strengths I can bring to a table and not being ashamed of that. I have worked in many cultures where tall poppy syndrome is all too present and it can greatly affect an individuals confidence and self-worth. I think we need to change that as a society and encourage at all times, women and men, to own their success and be proud of their strengths and capabilities.
---
Want to tell your story? Reach out to us via This email address is being protected from spambots. You need JavaScript enabled to view it. and be featured as our next strong, healthy woman.