Strong, Healthy Women Interview Series: Roxy Jacenko
Created: 29 June 2018

29 June 2018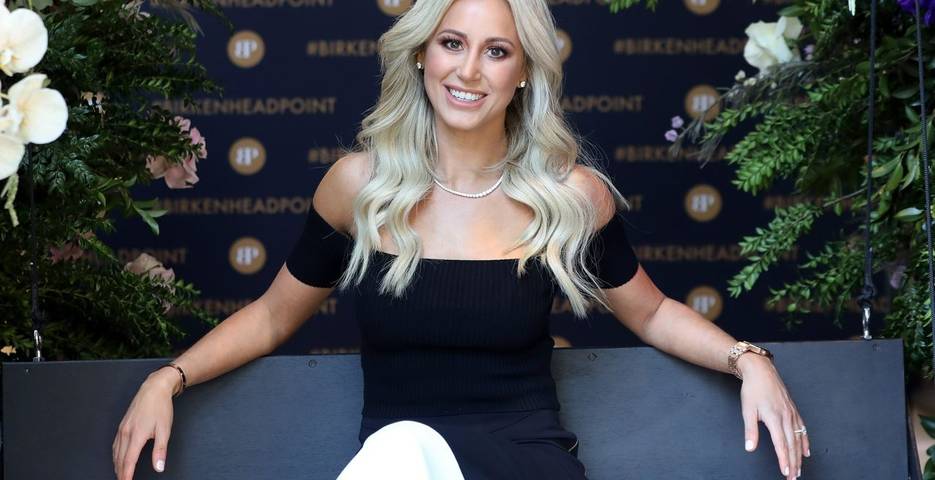 Roxy Jacenko wears many hats—aside from being one of Australia's leading PR mavens, she's also an entrepreneur, author, brand ambassador and a mum of two. She's the founder and director of Sydney-based public relations company, Sweaty Betty PR and talent management firm, Ministry of Talent. She's also known for her appearance in the Celebrity Apprentice and is now DU'IT's first ever brand ambassador.
Find inspiration as we talk about her day in the life, her approach to well-being and her self-care routine:
---
Hi Roxy! Thank you for being part of our Strong Healthy Women Interview Series, where we are shining a light on the importance of self-care, not as an indulgence but a necessity to reduce stress, overwhelm and general health issues.


While each day would certainly be different given your many roles, do you have a morning routine or any non-negotiables to get your day off to a healthy start?
Naturally with any job, there are stresses that incorporate themselves into your day from the moment you wake up. As much as I'd love to, you can't avoid it, which is why I think it is essential to never forget to take five minutes in the morning to eat a healthy breakfast, gather your thoughts and plan your day ahead. Oh, and coffee. You can never forget your caffeine.
Can you share with us a time in the past when your lifestyle has challenged your health and well-being?
My lifestyle has always been very fast paced; it's the nature of PR, so finding the time to pull myself into the gym when my schedule simply won't allow it, is something I think we can all relate to. When my health took a turn after being diagnosed with breast cancer, I had to re-evaluate my approach to a work life balance. I now take a moment in the afternoon to enjoy a killer python if the day is simply calling for it, because a little daily indulgence, no matter how small, is an essential element to my wellbeing.


Why do you think it's important to prioritise your health and wellbeing and how do you keep this at the forefront when life starts to become overwhelming?
You are the best version of yourself in every element of your life, be it as a parent, partner, colleague or friend when you are fully aware of when to prioritise your mental and physical wellbeing and what this entails. You can't be functioning on zero fuel and expect to give 100% to your job or your family. When life starts to become overwhelming, I stick to my routine and don't make exceptions to working out or eating right, so I don't become consumed in one single task and overwhelm myself further.
Health wise, what do you consider to be the single most important change to bring you to where you are now?   
Fighting cancer absolutely changed my life and the mindset I have towards health, from an everyday perspective. These days, I prioritise what kind of foods I fuel my body with, rather than just simply food in general, which is a mindset that has allowed my body to reap the benefits of a healthy, balanced diet and in turn allow me to function at the best of my capability at work and at home.
Have you ever taken a holiday specifically for your well-being? If so where did you go and what did you do?
I do take opportunities to travel that provide me a chance to take a short break from the day-to-day, but I'd have to say coming home at night and simply hanging out with my kids and catching up on the day is what I regularly do to unwind from life. Don't get me wrong, being a parent isn't quite as relaxing as a trip to the Greek Islands, but chilling out with my children is a way to take my mind off things, even if it's just for a moment.
Every woman's idea of self-care is different, please tell us about yours?
I find self-care is a balance of the mental and the physical. I take the time for simple things such as getting my nails done every few weeks and I must say, maintaining a weekly bronzed glow, even in the cooler months, doesn't go astray! Taking pride in your appearance shows you value yourself and the impression you leave on others.
Mental self-care is being aware of my limits, but simultaneously not fearing them. Pushing yourself out of your comfort zone can reward you with accomplishments and success you may not have known you are capable of, and there is no greater feeling than taking risks and seeing results.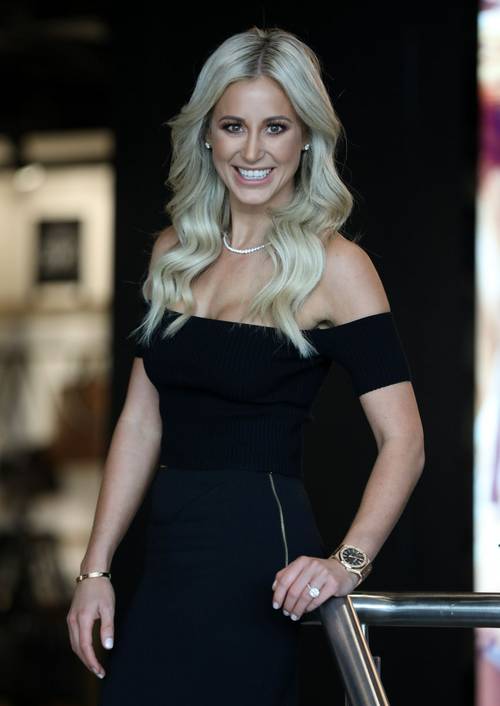 Roxy Jacenko
Want to tell your story? Reach out to us via This email address is being protected from spambots. You need JavaScript enabled to view it. and be featured as our next strong, healthy woman.