Strong, Healthy Women Interview Series: Rosie McKay
Created: 09 November 2018

09 November 2018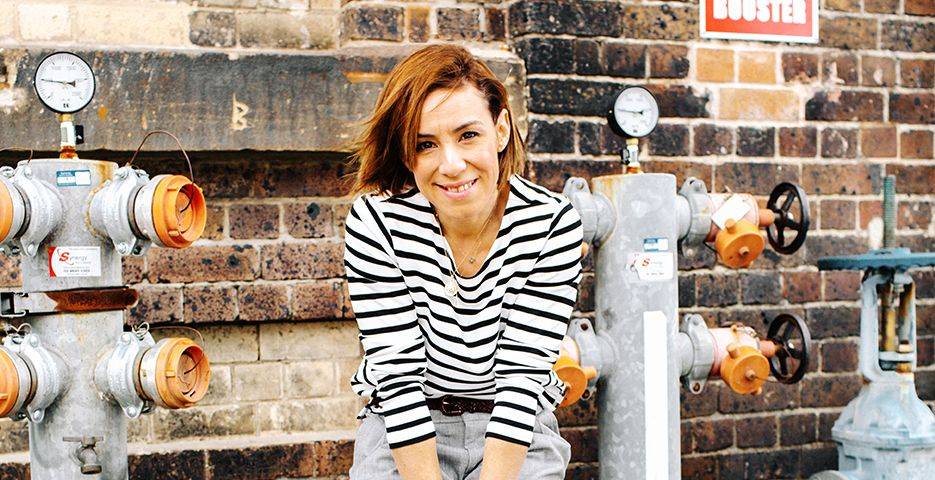 Rosie McKay is a Sydney-based stylist, creative director and founder of Style & Lifestyle website See.Need.Want and Personal Styling platform My Virtual Stylist. A hard morning sweat session, good shoes and a good strong long black are non-negotiable. When she's not curating and creating content for her own websites, you will find her consulting and producing content for a range of well-known brands. 
Find inspiration as we talk to Rosie McKay in our #StrongHealthyWomen interview.
---
Hi Rosie! Thank you for being part of the Health and Fitness Travel, Strong, Healthy Women Interview Series, where we are shining a light on the importance of self-care, not as an indulgence but a necessity to reduce stress and general health issues.
Is there such a thing as a typical day for you and what does that look like?
I run multiple businesses, so eveyday is different, however every day starts the same! Come 6am you will find me at the gym sweating through a 45min class. Then I am back home by 7am in time for breakfast mayhem with my two kids Samson (4) and Maia (17 months). After daycare drop off and I either head back to create content for my websites www.seeneedwant.com.au and www,myvirtualstylist.com.au in my home office or work with a personal styling client or head to the studio to creative direct for a commercial client. No two days are ever really the same, but that's what keeps my creativity flowing.
Can you share a time when you felt your well-being was challenged in the past and what did you do to turn it around?
After I had my second child Maia I really felt like I had zero time for myself. I was trying to fit in my workouts and a million other things between her feeding and nap schedule and I just felt extremely off-kilter. I've always used exercise as a way to keep my mental health in check so I signed back up to the gym and started going every morning while the rest of the family was still asleep. It's been the best thing for productivity and a general sense of well-being. As a really driven entrepreneur I also fell into the trap of working on the computer every night until midnight. It's something I am trying to get better at not doing as it's actually counterproductive if I am not getting enough sleep. 
What does being healthy mean to you and how do you keep this at the forefront when life gets too busy?
Healthy is about feeling your best you – eating good food that not only nourishes your  body and soul, working out in a way that lifts your mood and motivates you to be your best self, spending time with family and friends that feel you with good energy. When life gets too busy I think it's important to learn to say no to things that take up time but add no value. It's a challenge, but so important. 
Have you ever taken a holiday specifically for your well-being? Can you share what the experience was like?

Yes! Before we had children my husband and I went to Koh Samui, Thailand for 10 days and attended a Muay Thai training camp. It was intense but, learning the discipline necessary to strike with good technique as opposed to just going hard and fast was fantastic reminder that quality is always better than quantity. It was quite a physical kind of well-being holiday, but we always followed with an insanely good daily massage and delicious, fresh authentic Thai food, so felt balanced!
Every woman's idea of self-care is different, tell us about yours?
I have to admit I am pretty bad at self-care – being a mum, wife, running a household and business eats up a lot of time! In saying that I have committed to my daily workout and have also started taking time once a week to go up to the local café and enjoy a coffee or lunch. I also love to cook, I find it very therapeutic, so I try and enjoy a cooking session once a week listening to a podcast or watching my fave TV shows. There's lots of other things I'd love to implement, like going back to getting regular facials! But baby steps.
Want to tell your story? Reach out to us via This email address is being protected from spambots. You need JavaScript enabled to view it. and be featured as our next strong, healthy woman