Strong, Healthy Women Interview Series: Rachel Simpson
Created: 03 April 2020

03 April 2020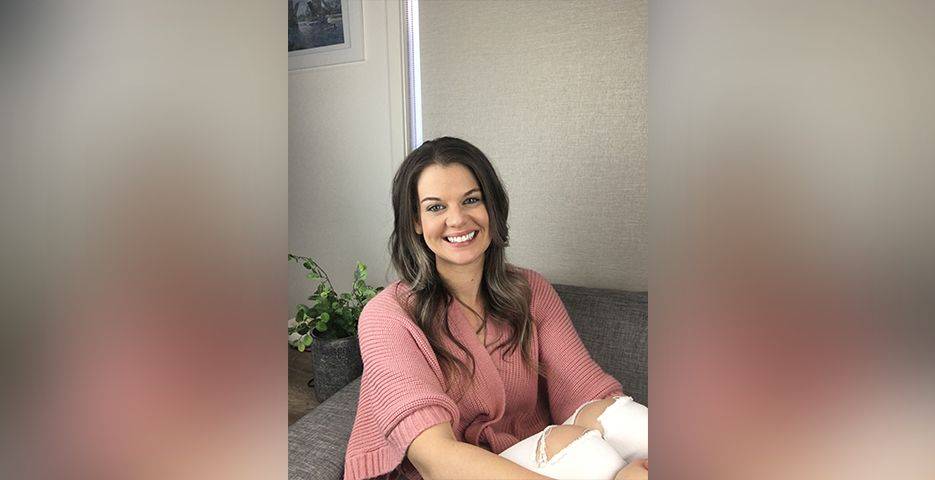 Rachel is a women's health educator and founder of Mana Women's Wellness. She's a physiotherapist at heart but she's furthered her studies to become a recognised nutrition and health coach and a trained teacher in natural fertility because when it comes to working with a healthcare professional, she believes in a holistic approach. She offers private online consultations for women at all stages of life and empowers the women she works with to achieve long-term positive change.
Her mission is to empower curious women to tune in to their own body's intelligence, understand what it needs and recognise when it is signalling that something is not quite right, because she believes that knowledge is power - when you truly understand your body, you are empowered to make informed decisions about your health.
Find inspiration as we talk to Rachel Simpson in our #StrongHealthyWomen interview.
---
Hi Rachel! Thank you for being part of the Health and Fitness Travel, Strong, Healthy Women Interview Series, where we are shining a light on the importance of self-care, not as an indulgence but a necessity to reduce stress and general health issues.


Is there such a thing as a typical day for you and what does that look like?
A typical day for me at the moment is super busy, as I'm still working as a physiotherapist while launching my women's health education and coaching business, Mana Women's Wellness.

I love routine and feeling organised, and I love waking up in the morning knowing exactly what I have to achieve for that day, so I try to stick to a morning routine even when I'm travelling or on weekends.
We have a new puppy at home, so sleep-ins aren't an option at the moment! I love to wake up with the sun and start the day with 5 minutes of mindfulness practice or just sitting quietly and focusing on my breathing. I'll drink a smoothie for breakfast then head to the gym for about an hour, where I'll do a combination of cardio, strength training and stretching. Being a physiotherapist, I like to create my own workout circuits to keep me interested and motivated. I'll shower, then head off to work and start my morning by writing out my daily to-do list while drinking a hot green tea and eating some yogurt with homemade muesli and berries.

I'll either be working at the clinic, or I'll be at my home office planning content, working on upcoming products and I'll spend a couple of hours on private online coaching calls with my clients.
After work wraps up for the day, my partner and I will cook dinner together, then we'll take our border collie puppy Bonnie for a walk in the woodlands park near our house to burn off some energy and chase the kangaroos - she never gets tired! We'll wind down for the night by relaxing on the couch, having a chat or watching TV, then it's off to bed for an early night. I'm a Nanna at heart and because I wake up early I love to be in bed before 10:00 pm to do it all again tomorrow!
 
https://www.instagram.com/p/B3VOkK9nC1A/
Can you share a time when you felt your well-being was challenged in the past and what did you do to overcome it?

Absolutely! In my early twenties I was not healthy! I might have looked healthy on the outside, because I exercised and played sport, and I could get away with eating whatever I liked without gaining weight, but in reality I used the gym as a social hangout with friends, followed by coffee and cake. Throw in a toxic management job where I worked 12 hours a day, stress-ate and almost overnight I became really unwell. I was diagnosed with Coeliac Disease with no family history and only one month of symptoms. It surprised and saddened me to realise that stress was the culprit.

In spite of my unsustainable work-life balance, I was tuned in to my body and quickly recognised that my pain, digestive issues and irregular menstrual cycles were a sign that something wasn't right. I sought second opinions and stayed confident until I got answers.
I have always described my Coeliac disease and strict gluten free lifestyle as a blessing in disguise. I now have no choice but to think about every single thing I eat, and being so mindful about this has definitely broken my bad food habits. This huge life change steered me back to clinical work and an interest in nutrition that led me to become a qualified nutrition and health coach. As a physio, I've always been interested in specialising in women's health, but this extra study as a coach really paved the way to completely immersing myself in the innate wisdom of women's health. I'm now also a trained teacher in natural fertility education, because my interest in tracking and re-balancing my menstrual cycle fascinated me, and I've realised how little women actually know about their bodies.

While it's definitely sad not to be able to enjoy a Tim Tam every once in a while, Coeliac disease has ultimately made me the person I am today and was the starting point on my path to creating Mana Women's Wellness and sharing women's health wisdom with others.


https://www.instagram.com/p/B6tpacwHhOP/
What does 'being healthy' mean to you and how do you keep this at the forefront when life gets unavoidably busy?
To me, being healthy is all about balance. I've certainly experienced an unbalanced life and I've seen the direct effects that stress and poor work-life balance can have on all areas of health. When life inevitably gets busy and I find myself feeling stressed or overwhelmed, I am quick to change things up because I know how unwell it can make me. I take a step back from work and focus on the things that really matter in life – time with my partner and our puppy, family and friends and doing things that I love. I try to remind myself that the world will not end if I take a day off!
I truly believe that being healthy and staying on track is all about being organised, especially when it comes to nutrition. Fortunately I am the queen of organisation and to-do lists, so I plan as much as possible. I meal prep on Sunday afternoons so all of my breakfasts, lunches and snacks are done for the week, which means that I'm less likely to grab a last-minute unhealthy option when I've got nothing to eat. Fortunately the gluten-free thing comes in handy here, because takeaway and fast food aren't an option for me.

We also like to plan our dinners for the week. Every Saturday morning, we enjoy a slow breakfast and a cup of tea together while writing out our weekly meal plan and grocery list. We buy everything we need for the week and usually prepare larger dinners that stretch over two nights, so we're only cooking every second night. If you were to open our fridge on a Saturday before we do our grocery shop you will literally find butter, cheese and almond milk – we plan so well that there is nothing wasted!


https://www.instagram.com/p/B3-a6mpHiGZ/
Have you ever taken a holiday specifically for your well-being? Can you share what the experience was like?
In my single life, travel was my number one priority. I was the girl who always had at least one trip booked and I wanted to go everywhere and see everything! If I went too long between adventures, I definitely noticed a difference in my well-being. For me, holidays are something to look forward to, to talk about and plan, then reminisce about when it's all over and you're ready to plan the next one. So in a way, every trip I've ever taken has been so important for my well-being and mental health – especially when I was working in a management role that I hated.

Now that I'm in a different stage of life and we're ready to settle down and start a family, travel is still something that is important to us. Instead of month-long adventures around the world, we now enjoy long weekends and I'm loving exploring Australia and getting away more regularly. It keeps our relationship exciting and it's nice to imagine those big adventures again when our kids have grown up!


https://www.instagram.com/p/B2xSI5antTI/
Every woman's idea of self-care is different, please tell us what does self-care mean to you? 
Self care is something I love to focus on with my clients. We are all busy and I work with so many new mums or women who really struggle to prioritise themselves and make time for their own self-care. As women, we are so much more comfortable looking after everyone else in our roles as mothers, daughters, partners and friends. I am constantly reinforcing that self-care is not selfish. It's the little things that you make time for regularly that help you to avoid burning out and feeling overwhelmed. I'm guilty of spending far too much time on my laptop, so I have a rule to never work on a weekend. If my partner is working a night shift, I will always sneak in a bath with a face mask and a good book!

To me, self-care is recharging your body as obsessively as you would charge your phone. It's turning off the TV and going to bed at a reasonable time because you prioritise a good night's sleep more than a Netflix binge. Self-care is making exercise a priority. It's looking after your body, nourishing it with healthy foods and drinking more water. Self-care is saying no when it matters, and putting your needs before others, and it's investing in the resources that you need to improve your health and your overall quality of life.
Self-care isn't something you do once in a while when you're stressed, burnt out and need to restore your sanity. Self-care is an essential part of your overall health and wellness that helps you to manage daily stresses without feeling overwhelmed, because without self-care, it is impossible to be all of the things we try to be for everyone else all of the time and it's impossible to truly care for those you love.


https://www.instagram.com/p/B6OncXUnLHf/

Want to tell your story? Reach out to us via This email address is being protected from spambots. You need JavaScript enabled to view it. and be featured as our next strong, healthy woman.