Strong, Healthy Women Interview Series: Prue Houston
Created: 30 November 2018

30 November 2018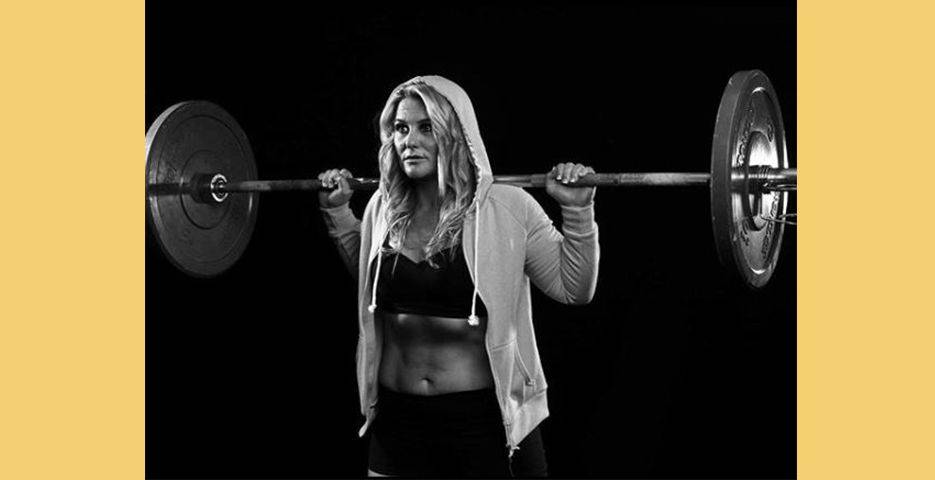 After her own weight loss transformation, losing over 30 kilos, mum of three Prue Houston has since dedicated herself to the world of women's health and fitness.  With a lengthy fitness rap sheet under her belt that includes everything from a competing as an All Star Cheerleader, CrossFit Athlete, Olympic Weightlifter and soon-to-be competitive Strong Woman to opening her own boutique women's gym and studying as a nutritionist.  But there were plenty of tough times along the way, which included burning out in her PT career and    having to close her beloved gym in 2015. What started as a cathartic confessional, Prue's blog Finding My Fit was about her rising from the ashes, having her third baby, turning 40, and reopening Pretty Fit, on her terms. But more recently, the Finding My Fit blog has taken an exciting turn that has Prue road testing and showcasing all the ways that YOU can Find Your Fit. Prue has struck a chord with readers by bringing her fitness experiences to the forefront with her likable banter and wonderfully honest reviews.
---
Hi Prue! Thank you for being part of the Health and Fitness Travel, Strong, Healthy Women Interview Series, where we are shining a light on the importance of self-care, not as an indulgence but a necessity to reduce stress and general health issues.
Is there such a thing as a typical day for you and what does that look like?
A typical day for me involves training at my CrossFit box (either at 6am or after I take my big kids to school). As a fitness trainer and freelance copywriter, I am lucky enough that I get to work from home. So, once I've hit the gym, I usually balance looking after my toddler, with writing training programs for my clients and working on copy.
Can you share a time when you felt your well-being was challenged in the past and what did you overcome it?
Something the definitely comes to mind is when I owned and operated my gym as a retail space. It was an incredibly busy and stressful time of my life and after a few years I started to fall out of love with fitness and being a fitness trainer. By the time my lease was up, I had officially burnt out and had to quit the industry.
I took a year off and, in that time, really reflected on everything, especially how I didn't take care of my mental health. When I finally decided to return and reopen my gym, it was on my terms. I took all the wonderful things I loved about training my amazing community of women…and focused on recreating that. I now operate my gym from my home-based studio. I only take on a certain number of clients. I run a set timetable that works around my family and I schedule in regular breaks, so I can recharge.
What does being healthy mean to you and how do you keep this at the forefront when life gets unavoidably busy?
Being healthy to me is simply a non-negotiable. Since I discovered fitness, my whole life changed (for the better) and I just cannot imagine not being fit and healthy. So, when it comes to how that works in my busy day to day life, I regard my time training to be as important as any other appointment I make. For instance, if I know my day is going to be busy, I will wake up an hour earlier and go to the gym.
Have you ever taken a holiday specifically for your well-being? Can you share what the experience was like?
My husband and I will often visit his family in Queensland. As we are both self-employed, it's often difficult to always find our 'off' switch, however when we hit the beach everything just feels calm. The sand, the warm sun, the relaxed atmosphere, the sounds of the ocean…it is simply bliss.


Every woman's idea of self-care is different, tell us about yours?
Self-care for me is making sure that I keep my cup full. Not just with training, but by creating great memories with my family and having new experiences. But sometimes the simple things are the best too, like painting my nails or reading a book in the sun.
Want to tell your story? Reach out to us via This email address is being protected from spambots. You need JavaScript enabled to view it. and be featured as our next strong, healthy woman