Strong, Healthy Women Interview Series: Lisa Entwisle
Created: 06 February 2019

06 February 2019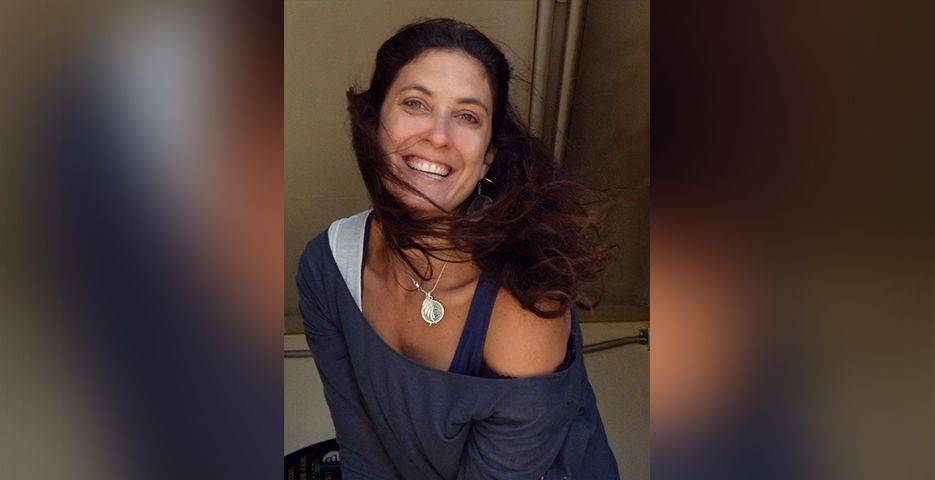 Lisa is a 40 something year old passionate woman, a mother of two beautiful humans trying to make a difference in the world. She wants to live on a planet where people value themselves, make self-loving choices and in turn share a connected and fulfilled version of themselves with the world, spreading more compassion, kindness and joy.
She is an integrated life, clarity & wellbeing coach and faciltator, a workplace wellness consultant, author of 'babyweights - bond with your baby through exercise', a conversation facilitator, event creator and host and some also refer to her as a change agent. She helps open-minded, big hearted people connect to themselves, others and the world around them. This helps them develop more confidence, clarity and overall wellbeing to pursue their passion and achieve their health and lifestyle goals in a way that's unique to their own personality and style. It is her intention to guide people to make choices that are connected with their values, integrity and ethics.
With over 20 years of experience and 1000's of clients, Lisa has refined her ability & intuition to quickly identify core issues that are holding people back from living their best version and achieving their desired outcomes.
She creates a space that allows people to grow by accessing their own wisdom, a space for courage, risk taking, vulnerability, creativity, self-trust, love, respect and confidence.
She strips back the layers, cut through the BS and removes the overwhelm, helping people map things out in a simple and realistic way to build a complete picture of their personal and business vision. Basically she helps people turn their information in transformation.
Lisa is a strong believer in 'collective wisdom' by collaborating and drawing on the expertise of other professionals in her network. Her mantra is "connection is medicine".
Find inspiration as we talk to Lisa Entwisle in our #StrongHealthyWomen interview.
---
Hi Lisa! Congratulations on your recent and very exciting news and thank you for being part of the Health and Fitness Travel, Strong, Healthy Women Interview Series, where we are shining a light on the importance of self-care, not as an indulgence but a necessity to reduce stress and general health issues.
Is there such a thing as a typical day for you and what does that look like?
Most days certainly have some common elements. In saying that I have chosen to walk the path of least resistance and as such I give myself permission to embrace my flexibility and prioritise my well-being. 
After waking, I will generally lie in bed for about 5-10 minutes, bringing awareness to my breath, my body, my feelings and my thoughts and set a positive intention for the day. Then I'm up for the non-negotiable coffee to ignite the brain cells, review of my task list, maybe read an article I've saved, then my focus shifts to the kids until my youngest is dropped at school. 
The rest of the day is generally made up of some or a combination off moving my body, seeing clients, working on my business, debriefing, food shopping, cooking, face to face catch-ups, creative play, family time, nature time, etc.
I try to end the day with some me time, whether it's a long shower, bath, reading, stretching or journaling. I try to get to bed sometime between 10pm-11pm. 
Can you share a time when you felt your well-being was challenged in the past and what did you overcome it?
The most recent time would be my journey with grief with the passing of my mum in 2017. More than ever, connection became my medicine. Connection to myself and my own needs, connection to my support networks and connection to nature. I spent a lot of time in stillness, listening to my intuition, reflecting on my values and making choices that felt alignment rather than based on someone else's opinion. Really coming home to myself and allowing myself to go slowly. I began to prioritise activities that brought me joy, calm and fulfilment. Somedays are still really challenging but the more self-compassion and self-care I practice the more flow I experience.
What does being healthy mean to you and how do you keep this at the forefront when life gets unavoidably busy?
Being healthy is being self-aware enough to know what my physical, emotional and mental needs are and then having the inner and outer strength to make choices that meet my needs. 
When life gets unavoidably busy I practice pausing, breathing and resetting. Slowing down is generally controlled by my mindset, so often a reframe helps slow me down.  If that fails, I practice self-compassion and reset the next day. 
Have you ever taken a holiday specifically for your well-being? Can you share what the experience was like?
I think every holiday I take is for my well-being at some level—from small weekend breaks to longer travel adventures. My most recent holiday was to Brazil. It wasn't a holiday centred around healthy food and yoga as such but it met my greatest well-being need at the time—to reconnect with my joy: so lots of music, dancing, ocean swims, interesting conversations, cultural immersion and more. I've also spent a few holidays on an island in Thailand eating healthy meals, participating in well-being workshops, having healing sessions and connecting with other likeminded people. 
Every holiday I enjoy a balance of me time, time with others, creative play and embracing my environment. 
Every woman's idea of self-care is different, tell us about yours?
Being connected to my physical and emotional needs and what brings me joy, inner peace and fulfillment, so I can make choices that allow me to keep my cup full to pour abundantly into the people and projects that I love and care about. 
Visit her website at www.wellthyliving.com.au
Lisa is hosting the WELLTHY LIVING, Sustainable Well-being Retreat on March 9-16 2019 in Phuket, Thailand
For more information, enquire here:  https://m.me/TheRetreatSpecialist?ref=w4377588