Strong, Healthy Women Interview Series: Leigh White
Created: 19 April 2019

19 April 2019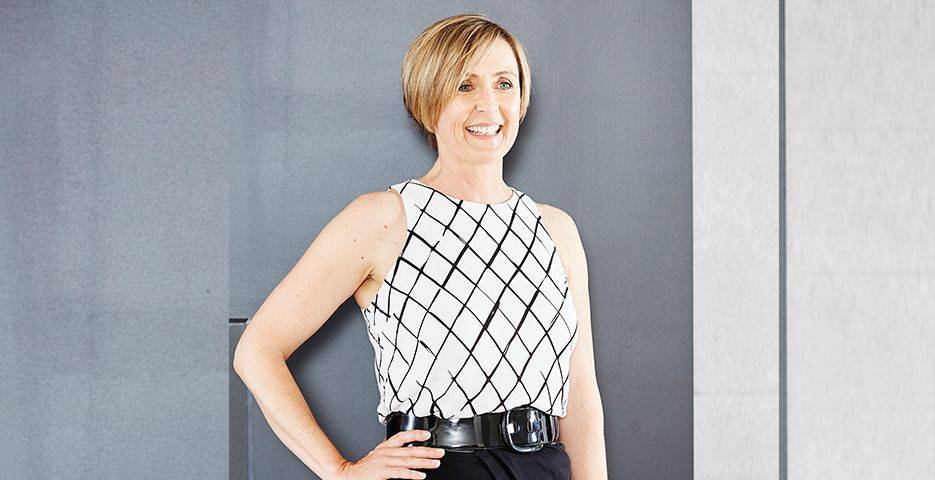 Leigh White has over two decades experience in management and mentoring in the creative, publishing, entertainment and community sectors. March 2004, Leigh founded her Marketing and Media Consultancy, with a client base ranging from global organisations in high tech and entertainment publishing sectors, to local NGO's, SME's and the Finance sector. As a Media Advisor, Marketing Mentor, copywriter and editor, Leigh served clients 2004-2017. In 2015, Leigh formalised her mentoring strength as a Transformational Coach for women by opening the doors of her Sydney practice and creating private online programs to guide women across the globe to happiness and fulfilment in all aspects of life.
Find inspiration as we talk to Leigh White in our #StrongHealthyWomen interview.
---
Hi Leigh! Thank you for being part of the Health and Fitness Travel, Strong, Healthy Women Interview Series, where we are shining a light on the importance of self-care, not as an indulgence but a necessity to reduce stress and general health issues.
Is there such a thing as a typical day for you and what does that look like?
Only the beginning of each day is the same, after the morning is set up my day could be coaching clients individually, either face to face, via phone or video call, or teaching groups about how to replace overwhelm with the life they truly desire, or on the flip-side I am also a professional writer and I teach marketing workshops periodically.
As you can see, I've created a working life that is very connected to my passions and creativity and it is really varied, by design. I have established a morning routine that cares for the physical, the mindset, emotional wellbeing and our inner world, our spiritual self.
Eyes open and first port of call is gratitude, just appreciating my home, family, the life I've created.
Then hot water and lemon – or if I am feeling like something stronger (!) tea with milk. I sit and take time to meditate then journal, and set some intentions.
In many circles it is said that our thoughts create things and mindset coaching is a powerful way to transform your life.
The last step is exercise which can be either a long vigorous walk by the water or a swim in the ocean.
I rise early to ensure I can have all these treats before I focus on my contribution to the world. I remain flexible if some days I can't do one part of the routine, that's ok, life is not a straight line.


Can you share a time when you felt your well-being was challenged in the past and what did you overcome it?

Throughout my 20's I grew busier and busier and didn't learn to say 'no'. This led to me experiencing repeating health issues in the winter months, often around August. It was colds and flus, then glandular fever Epstein barr virus, an impacted wisdom tooth, and after the third year in a row when I was taken from a work conference to the hospital due to random stomach pain, I realised something had to change. I began to listen to my body more but I didn't master self-care until a much more significant crisis later in life.
After starting a family in 2004, I began marketing consulting from home. This was an excellent plan for me for the first few years, but after my second child it did become more challenging to get the balance right. In 2006, our family experienced a devastating loss when my brother took his own life, aged 38. My world stopped – overnight. It was very hard to get any traction at all and I began to really listen to the words he used to say to me, to do less and to stress less.
I began self-care in the form of massages, time-out, talking therapy with counsellors and a specialised bereaved by suicide group through which I met four women with whom we founded a charity for our community of people bereaved by suicide (www.wingsofhope.org.au) and we were able to help reduce risk for others after we'd managed to grow through our own loss. This way of helping others helped me too and I also wrote a chapter in a self-help book. When you find ways to change the meaning of tragedy and create something very lasting and life-affirming, it is very restorative.
In 2012/13, I was OK but not really the same since the loss. I met an energy healer who was trained in Reiki and Serenity Healing and her coaching and healing was very transformative for me, which led to me becoming trained myself. Changing my work to incorporate coaching and healing enables me to create so much from all I've experienced, plus the trainings I've taken in Mental Health and healing. I love being alongside my clients as they experience the epiphanies and breakthroughs that occur!
What does being healthy mean to you and how do you keep this at the forefront when life gets unavoidably busy?

My emotions and behaviour are a great indicator of how I am tracking! So, if I feel I am not managing, don't have mental clarity, don't feel joyous or happy to be doing what I'm doing, then something is out of balance. Maybe I'm not giving the physical self-enough focus and have not been eating well, or exercising which will flow on to feeling penned-in and needing to bust out! I like to feel strong, fit and healthy and often set goals every few months, of what I'd like to bring into my routine. Changing things is important to avoid boredom of a health routine.
What I changed in 2018 was to eat less and I don't mean portion size. I discovered Intermittent Fasting (AKA the 5:2 diet) and Michael Mosley's documentaries on the topic of fasting. It sounded like a way to feel 'lighter' and improve my memory, focus and energy levels, so with a few weeks research and preparation I dove in! I now fast once a week and I feel so much better the next day, plus my memory and clarity is much better than before. I'm very happy with the results.
Routine is really the key for me, if I don't have to think about what is good for me and I am doing it out of routine, then it just happens on a regular basis. Things like preparing the night before, or typing it into my diary, or arranging to meet a friend are all great ways to make sure nothing gets between me and the wellbeing routine.
Have you ever taken a holiday specifically for your well-being? Can you share what the experience was like?
I've been to Billabong Resort in Sydney with friends for a yoga retreat weekend and we swam in the magnesium pool, did a mindfulness class, a yoga class and ate vegetarian food. This experience felt very powerful because we all had a break from our responsibilities, an opportunity to connect and share, and at the same time there was no price – like a hangover, or spending up shopping. We were really just in our own space, and chatting and sharing anything that came up.
Separately, I've been to Ubud on a week's training in the healing processes I utilise and we ate vegetarian food for a week, had a very still and quiet routine (except for the party at the end!) and no alcohol. It was very relaxing and an excellent learning environment.
Our family is very sporty so over the years we have travelled to many places for ocean sports and I've also supported a friend who did the Melbourne Iron Man, and it is fabulous being surrounded by like-minded healthy people.
Every woman's idea of self-care is different, tell us about yours?
Self-care was quite foreign to me once I began my career path, and later my family. The self-care I honour for myself is saying 'no' to commitments that I feel I 'should' go to rather than 'want to' and listening to my body and my own needs. Self-care is connecting with what is important to you, your values and your needs. In turn, we have more to give others!
Visit her website at www.leighwhite.com.au