Strong, Healthy Women Interview Series: Katrina Bart
Created: 07 December 2018

07 December 2018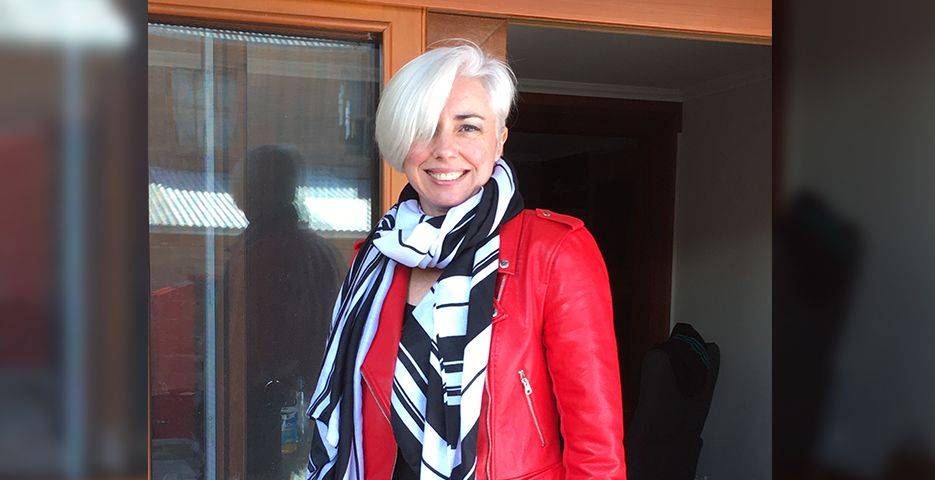 Katrina Jane Bart is a down to earth, 'out of the box' clairvoyant medium, multi award winning author, international motivational speaker, teacher and thought leader - who is dedicated to guiding people through this experience called life! Her specialities include death and dying, clairvoyant readings, support for sensitive children and empowering women to find their purpose and live their dreams.
Find inspiration as we talk to Ali Hill in our #StrongHealthyWomen interview.
---
Hi Katrina! Thank you for being part of the Health and Fitness Travel, Strong, Healthy Women Interview Series, where we are shining a light on the importance of self-care, not as an indulgence but a necessity to reduce stress and general health issues.
Is there such a thing as a typical day for you and what does that look like?
Being self-employed, no two days are alike!  However, I do have certain things that I do on a regular basis.
5.30am – get up and walk the dog – this is not my choice.  This is Master Monty licking my face telling me it's time to get up – better than an alarm!
Have my breakfast at 7.00am – I have a banana, 3 strawberries, two big dollops of Greek yoghurt, a sprinkle of chai, pumpkin and sunflower seeds.  Nom, nom, nom.
Most of my work is on-line – so by 8.00am I start sifting through emails, replying and working.
10.00am – coffee.  I NEED my coffee!
More emails
Lunch at 12.00 noon – in summer I have a salad of baby spinach leaves, capsicum, avocado, mushrooms, tuna and cucumber.
2.30pm – afternoon wee walk for Master Monty
3.00pm – chai tea on milk with honey.
Depending on the evening – pole dancing three times a week.


Can you share a time when you felt your well-being was challenged in the past and what did you overcome it?

I suffered really, really badly from depression and was suicidal.  I dropped 3 dress sizes in one month – I know a lot of women will read this and think 'oh you lucky thing' in regards to the weight, but that really isn't a healthy thing to happen.
My self-esteem was shot and it was a journey of three years for me to come out the others side.
I did a number of things to get through it.
I sort professional help – I saw a psychologist as I needed to and did as I was told
I researched, I'm a person that needs to know WHY or WHAT so I researched depression, I researched low self-esteem and yes, in amongst that I research the best way to take my life.
I told myself 1000 times a day that I was happy and going to be alright, even when I didn't feel like it because when you tell yourself something often enough you believe it. And you know what?  About 2.5 years in I sat there and sad to myself 'you're happy and you're going to be alright' and I realised that I was feeling better.  That I was through the worst and now travelling out the other side.
Pushed my boundaries. Anything that I have a fear of, I tried to face.  I had a big python draped around my neck.  I did a canyon swing to face my fear of heights, I did a boudoir photo shoot when I felt like the ugliest person in the world.
I took up pole dancing. I wanted to do it to build up my physical strength but in the process, it built up my self-esteem.  It got me out and meeting people and I found a wonderful supportive network.

What does being healthy mean to you and how do you keep this at the forefront when life gets unavoidably busy?

I do everything I can to be healthy.  When people ask me why, I tell them that it's not to live longer but to be as healthy as I can be to have quality of life.  I want to be able to think clearly, have energy and enjoy my life the way that I want to. 
For me, my pole dancing is incredibly important and I will do this 3 times per week – even when I go away, I'll find a school to attend.  I love it.  It makes me feel good emotionally, spiritually and also physically.
Going through depression, I realised something.  The only person who will ever really love me, is me.  Sure, my husband loves me and my family.  But I am the only person I can really rely on and I'm the only person that can make me happy.
That's up to me and I'm going to make myself a priority in my life.

Have you ever taken a holiday specifically for your well-being? Can you share what the experience was like?
I went and stayed at a health retreat for one week.  Just to de-stress.  Unwind.  Connect with myself and most importantly just be.  No internet.  Organic and vegan food (which I must say was my first experience and incredibly yummy!).
At times it was confronting as I dealt with some issues that I thought were finished, but obviously weren't.
But it was wonderful just to be by myself and do what I wanted.


Every woman's idea of self-care is different, tell us about yours?
Saying no.  I've learnt that if I don't want to do it and I don't have to, then I can say no.  I don't have to explain why, I can just say no.
It's alright for me to put my needs first.  To take time out for a facial and my pole dancing.  It's OK to nurture myself because when I do that, then I have the energy to nurture others.
It's OK for me to put my feet up and just chill.
Want to tell your story? Reach out to us via This email address is being protected from spambots. You need JavaScript enabled to view it. and be featured as our next strong, healthy woman