Strong, Healthy Women Interview Series: Justine Whitchurch
Created: 08 May 2020

08 May 2020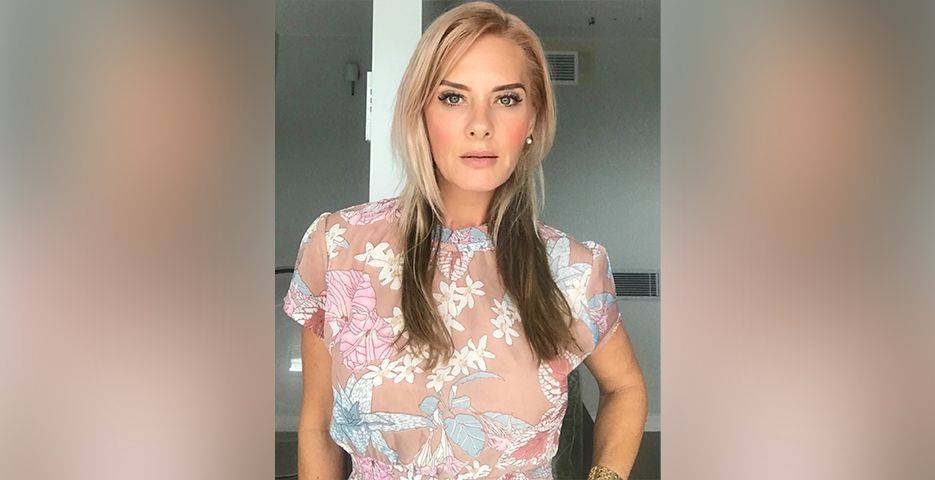 Justine Whitchurch is a Health and Fitness Coach, writer and founder of TLF The Life Factory.
She created TLF The Life Factory after finding success in her own recovery from alcohol addiction and mental health issues, through health and fitness. At rock bottom in 2012 she entered a rehab program and counselling sessions in a bid to regain control.  Her psychologist at the time 'suggested' she should join the gym and start exercising.  This is where the magic happened.  With every challenge she conquered physically she also grew mentally. She quickly learned the significant correlation between good physical health and strong mental health. Now she is on a mission to 'pay forward' the gift of wellness by coaching other women, helping them structure their lives to incorporate all facets of wellness but mostly find their sense of self worth again through fitness.
"Being physically fit and strong in turn gives you the ability to face life's challenges from a much healthier perspective."
Recognising that one of the key factors to success in recovery is support and belief from others, The Life factory aims to restore life to those who feel they have lost it.
"Sometimes you need someone else to believe in you before you can believe in yourself."
Find inspiration as we talk to Justine Whitchurch in our #StrongHealthyWomen interview.
---
Hi Justine! Thank you for being part of the Health and Fitness Travel, Strong, Healthy Women Interview Series, where we are shining a light on the importance of self-care, not as an indulgence but a necessity to reduce stress and general health issues.


Is there such a thing as a typical day for you and what does that look like?
Absolutely! I am a creature of habit and personally I thrive on routine. I live on the Gold Coast so most of the year we are blessed with perfect weather so I like to make the most of the entire day. My alarm goes off around 6am and 3-4 days per week I will walk the beach before school drop off. The balance of the day will comprise of responding to clients emails, writing and creating content. My work load clearly varies but as a rule there will be a scheduled training session within the day and 15 minutes of something just for me. This is a non-negotiable.
https://www.instagram.com/p/B6C6rZtgoyq/
Can you share a time when you felt your well-being was challenged in the past and what did you do to overcome it?

I suffer from anxiety and OCD and unless I manage this daily, my well-being is always at risk. However the most significant was in 2012 where I almost lost my life to alcohol addiction. I had spent the previous 12 months living in a very dark place and in a quiet world of pain. Unresolved trauma from my previous marriage, my daughter's diagnosis of Type 1 Diabetes and a dramatic change in my financial position had all contributed to a deathly spiral of self-medicating. My weight plummeted to 47 kg and my liver was in dire straits. I was literally dying from the inside out. After a swift move back to the Gold Coast to be close to family support, I entered a rehab program and committed to ongoing therapy. It was my psychologist that recommended exercise. This is where the magic happened and my foundation for wellness was created.
Ironically 2019 was another year of challenges for me. As a family we had some significant emotionally uprooting events and then I was diagnosed with late onset of Type 1 diabetes myself and became fully insulin dependent. I also developed Bali Belly whilst on a holiday with my husband and unfortunately this took me months to recover. A huge workload and a lot of physical illness saw me buckle psychologically to the extent that I hadn't experienced since getting sober in 2012. I knew what to do and I called in my support network, put the plan in place and moved forward one step at a time. Once again my approach to 'health first' was what eventually pulled me through and into a much healthier and happier place.


https://www.instagram.com/p/B7k7vgnAt4l/

What does 'being healthy' mean to you and how do you keep this at the forefront when life gets unavoidably busy?
Oh gosh. I see health from very much a holistic perspective. Psychological, physical and spiritual all have to be nurtured. Personally for me it is keeping my stress and anxiety at manageable levels so that I operate better psychologically. When I am even keeled, my body is also calmer and responds better to the exercise and nutrition. Mental stress manifests into physical stress and your body is then compromised. The bottom line is I don't function well on any level if I don't keep my health at the forefront and I just can't afford to let that slip. I've been on the other side and that in itself, most of the time, is what reminds me that my health must be the most important thing.



https://www.instagram.com/p/B70aey5ge5q/
Have you ever taken a holiday specifically for your well-being? Can you share what the experience was like?
No, not specifically for this purpose. But I would love to! But in saying that I derive a great deal of pleasure from travel and usually I have timed my holidays at the end of a very busy or hectic period. When I am on these trips I ensure that work is put away and I am truly present in each moment. If it's a tropical holiday it will include lots of massages, healthy food and daily activity. Recently we visited Japan mid-Winter and this included lots of visits to traditional onsens, temples and devouring beautiful Japanese cuisine. It was magic.


https://www.instagram.com/p/B7BGgcNg6L2/
Every woman's idea of self-care is different, please tell us what does self-care mean to you? 
Self-care for me incorporates many facets. I am slowly learning what my tipping point is in terms of work life balance but it has been a trial and error situation. I avoid working late in to the evening unless completely necessary and I ensure I get adequate sleep.
Keeping a mental and written check of my psychological wellness is imperative. Having OCD complicates this further as I have an underlying need to have all my boxes ticked at once. My psychologist has actually given me a template of symptoms I need to watch for and when I start to experience some of these, I know it's time to pull back. This is where I ascertain what needs to be done now and what can wait. My husband and kids are my biggest support and they will chip in with the domestic stuff to ensure I don't over extend and crash.
Exercise is a must and although it may feel like a chore at times when you are tired and unmotivated, this is actually a critical part of self-care. The benefits are endless.
Eating a good wholesome and nutritious diet is also vitally important. It's the difference between fuelling your car with dodgy backyard petrol or filling up with premium unleaded. And when you do this 80% of the time this then affords you some treats!
Sometimes for me self-care is as simple as just stopping. My favourite time of the day is when I am showered and in my PJ's on the couch watching mindless television with a cup of tea in hand.


https://www.instagram.com/p/BwghuYVAOLC/
Want to tell your story? Reach out to us via This email address is being protected from spambots. You need JavaScript enabled to view it. and be featured as our next strong, healthy woman.