Strong, Healthy Women Interview Series: Jessica Abelsohn
Created: 19 October 2018

19 October 2018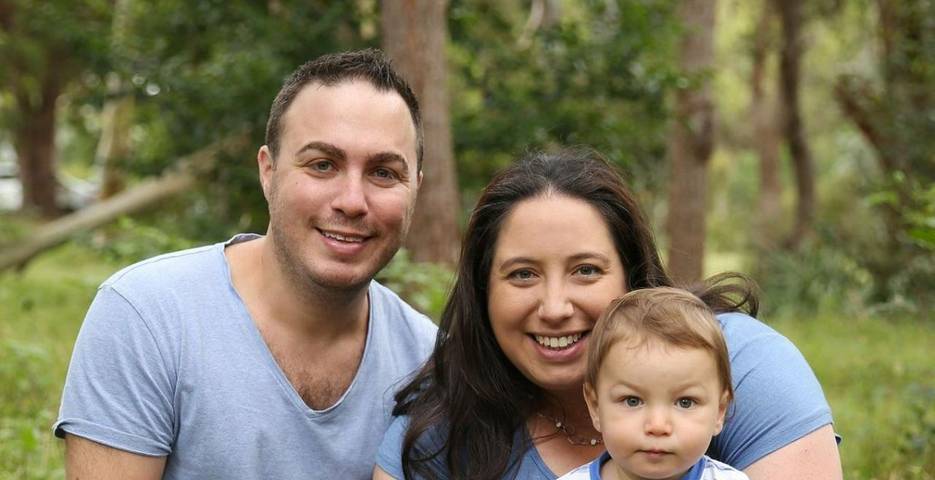 Jessica Abelsohn is a co-founder of #PurpleOurWorld, social media manager and a freelance writer and editor. 

Hi Jessica! Thank you for being part of the Health and Fitness Travel, Strong, Healthy Women Interview Series, where we are shining a light on the importance of self-care, not as an indulgence but a necessity to reduce stress and general health issues.
While each day varies, what does your ideal day look like?
Ideally, my day involves playing with my son, some form of exercise, work to keep my mind active and a little bit of downtime. That's the dream. Though it doesn't always end up that way.
My son is in care three days a week. I try to only work on those days. Working for myself, of course, this doesn't always happen.
On days when I have my son, we do an activity in the morning, preferably with some friends and then we're home in time for his sleep. While he's sleeping, if I'm on deadline, I do some work. If not, I try to relax a bit. Then in the afternoon, we'll play at home or visit his cousins.
https://www.instagram.com/p/BnIUYmdHc9N/?taken-by=jessicaabelsohn
On days when my son is at kindy, after dropping him off, I'll generally sit down at a café and have a coffee. Some days I'll take my laptop with me and do a bit of work. The change of scenery often keeps me motivated. Then I'm pretty much at my desk, trying to get as much work done as possible before he comes home.  
Ideally, my day ends with a kiss and a cuddle from my son, before sitting down to dinner with my husband. A nice glass of wine never hurts either.
Can you share a time when you felt your well-being was challenged in the past and what you did to overcome this?
My mum was diagnosed with pancreatic cancer in March 2013, which was obviously very difficult. Emotionally, mentally and physically, the diagnosis took a lot out of me. The way my body reacts to stress, generally, is a lack of sleep. Dealing with a mum undergoing palliative care treatment on very little sleep affects a person. I'm still dealing with the ramifications. Emotionally, losing a parent is exceptionally difficult so the impact on my mental health is huge. During her treatment, I saw a psychologist, which helped a lot. I'm very aware of how the loss of my mum has impacted my life, so to help, I try to see the good in every day. I'm a pretty positive person. But I also acknowledge that I need to feel, so I also let myself have the horrible days. I strongly believe that if I bottle these emotions up, it's just going to make it worse.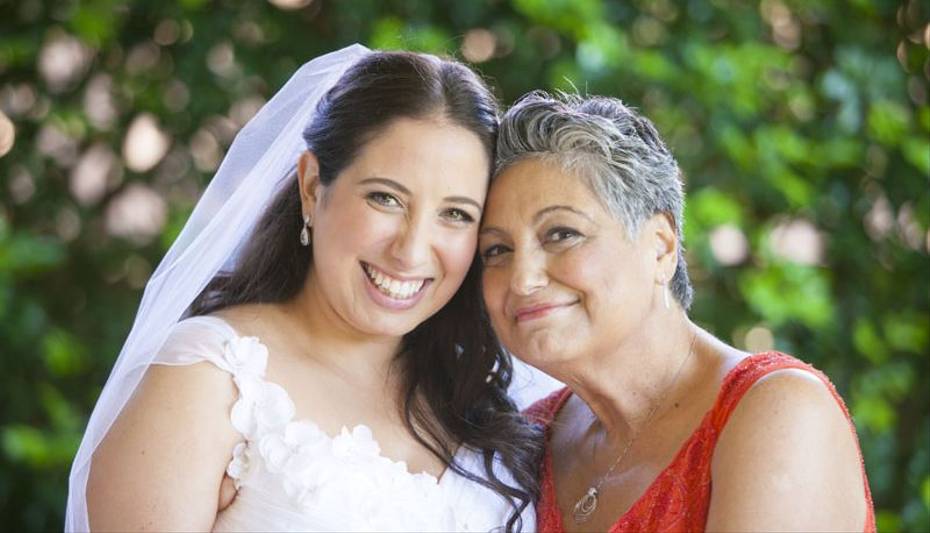 To help deal with our grief, my family and I founded #PurpleOurWorld, a social media movement dedicated to raising awareness of pancreatic cancer. We felt quite alone during my mum's treatment, because not a lot of people talk about pancreatic cancer. It's quite a taboo subject. A lot of that can be attributed to the fact that there is no cure. While treatment is there, often it's palliative care. We've heard stories of people losing loved ones in just weeks. So often, families feel shell-shocked. They can't bring themselves to talk about it. We want to be their voices. Our loved ones can't talk for themselves, there's very few survivors of this disease, so we'll talk for them. It's tough working for myself, running #PurpleOurWorld and also looking after my son. But the whole situation has been very cathartic. I think it's done wonders for our grief.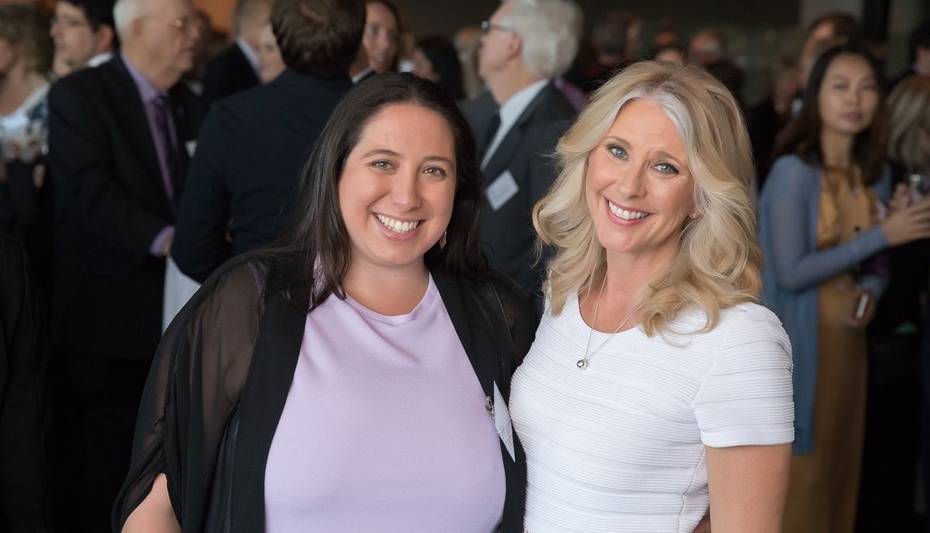 As a result of mum's passing as well, I quit my job and went out on my own as a freelance writer. It has made a huge difference for me, being able to accept the work I want and still have time for my family.
I've also recently been diagnosed with extreme exhaustion and stress. A lot of this can be put down to the stress of losing my mum. I'm slowly learning how to deal with it all and to slow down. I also try to exercise as much as I can as I find on days that I'm active, I feel a lot better and more alert.
I've always been an active person – playing netball right throughout my childhood. I stopped playing about two years ago, but it's something I'd like to go back to one day. I also try to go for a walk as often as possible and I go to group fitness classes. But there are days when I simply can't do anything because I'm so tired. It's hard to come to terms with that.
To complement the exercise, I try to eat as healthy as possible. But I don't deprive myself. I have deprived myself in the past, trying every diet out there, and I've found that when I deprive myself, I rebel. Instead, if I feel like some ice cream or chocolate, I'll have a couple of spoonfuls or squares and then stop. The craving is satisfied and I haven't gone overboard.
Why do you think it's important to priortise your health & well-being and how do you keep this at the forefront when life becomes overwhelming?
If there's anything my mum's diagnosis and passing has taught me, it's that you need to lead a healthy life. There are some health issues that are going to occur, just because. That's life. But we can do a lot towards prevention.
Through my recent diagnosis, I've also learnt the beauty of saying 'no' and how that can impact on your well-being. I've always been a 'yes' person, feeling guilty if I can't do something and pushing myself to make things perfect. I think this has led me to where I am today – the good and the bad, the success and the stress.
The guilt hasn't gone away overnight. But I'm learning that I need to prioritise myself and my well-being a bit more. Self-care is crucial, especially when it comes to running a business and looking after a family. If I'm not the best version of myself, I can't be the best parent or the best businesswoman.
When life gets too much, I simply have to think about my mum. She was in treatment for 16 months. She had 13 rounds of chemo, 10 days of intensive radiation, multiple drains to remove excess fluid from her abdomen and a stent inserted to open a blockage in her bile duct. While she had horrific days and was exceptionally scared, she was an absolute trooper. If she can smile through that, then I can push through whatever stress, worries or ailments I have.
Have you ever taken a holiday specifically for your well-being? If so where did you go and what did you do?
Not yet. But my doctor did prescribe me with a holiday and I've listened. We've booked to go to Noosa a bit later this year for a little family holiday. While my laptop will come with me, I've made a deal that it will only be opened while my son has his day-sleep. At all other times, phone notifications are going to be turned off and the computer will be shut down. We recently went up to Newcastle for a weekend and I didn't take my computer with me. It was the most enlightening weekend I've had in a while. I felt refreshed and energised. It made a huge difference, and my husband and I have decided that we're going to try and do that as much as possible. Even for one night. No work. Just the three of us.
Every woman's idea of self-care is different, tell us about yours?
Self-care to me is a necessity, not a luxury. It has taken me a long time to figure this out. I used to believe that I had to do everything for everyone else, before looking after myself. Now, I understand that unless I'm the best version of myself, it's difficult to look after others. It's a bit like the oxygen mask instruction – put on your own before assisting others.
For me, self-care is as much about mental well-being as it is about physical. It's taking care of mind and body, not one or the other.
Physically, it's about ensuring I'm keeping fit and eating a healthy, well-rounded diet. It's also about making sure I don't always leave the house in active wear! Jeans and a nice top never go astray.
https://www.instagram.com/p/BozjItTHq1c/?taken-by=jessicaabelsohn
Mentally, I've learnt that I have to listen to my emotions and let myself feel. It's ok to be sad, disappointed, angry and happy all in the one day.
But I believe that I should never be complacent. I will always push myself (taking into account my limits and boundaries) to be the best person I can be and achieve the greatest success that I can, while at the same time, understanding that it's ok to fail. As long as you get back up.