Strong, Healthy Women Interview Series: Jess Inder
Created: 05 June 2020

05 June 2020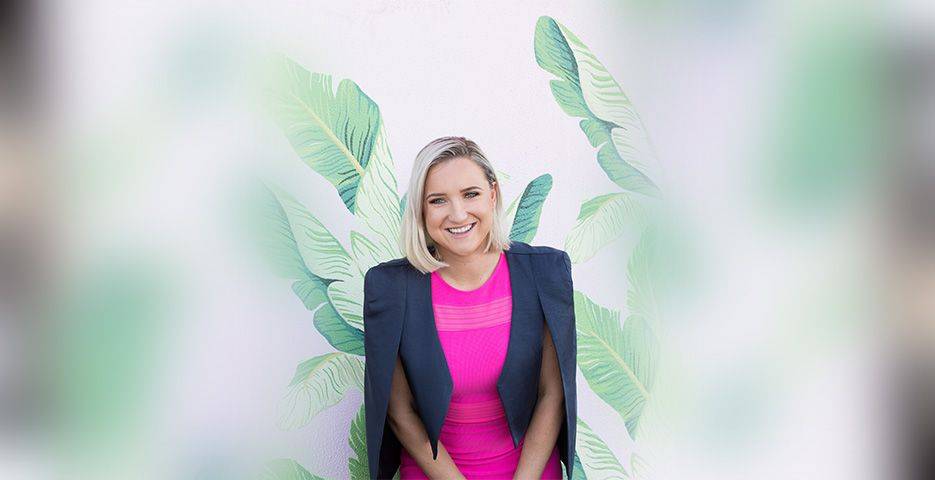 Jess Inder is the Founder of Savvi Women. As a certified personal trainer and business coach she is focused on making sure women create the best opportunities to choose their own success. After graduating with a Bachelor of Business and Masters of Teaching Jess has applied her skills, qualification and experience to give women the opportunity to thrive and build their own success. She is passionate about pushing outside her comfort zone to grow and making time every day to do something her future self will be grateful, whether that be exercise, education or self-care pampering.
Find inspiration as we talk to Jess Inder in our #StrongHealthyWomen interview.
---
Hi Jess! Thank you for being part of the Health and Fitness Travel, Strong, Healthy Women Interview Series, where we are shining a light on the importance of self-care, not as an indulgence but a necessity to reduce stress and general health issues.


Is there such a thing as a typical day for you and what does that look like?
The details of my day change frequently but I am very consistent in terms of my daily routines. I wake up at 5:00 AM and make a green tea, I either go for a walk or to the gym. When I get home, shower, get ready for the day and read my affirmation card. I have a smoothie for breakfast and check my emails. I spend the day working and at about 5:00 PM I go for a walk by the beach and I'm normally in bed by 9:00 PM.

Can you share a time when you felt your well-being was challenged in the past and what did you do to overcome it?

I have to really focus on how I talk to myself and treat my body when I am overwhelmed and stressed. I have to consciously plan out my meals and make sure I am getting to bed at a decent hour to rest. I focus on saying positive affirmations to myself and being kind to myself about what is realistic for me to do.



What does 'being healthy' mean to you and how do you keep this at the forefront when life gets unavoidably busy?
I love the saying "do something today that your future self will be grateful for" so I do whatever I can to stay ahead to make sure I am setting myself up for success e.g. committing to certain gym classes at the start of the week, doing a weekly grocery shop, keeping my affirmations beside my bed so I always see them. I also find it really helpful to consciously adjust my conversation to myself e.g. "I don't have time to exercise" or "My health and fitness is not a priority at the moment" and then I have time to stop and decide if I am okay with that.


Have you ever taken a holiday specifically for your well-being? Can you share what the experience was like?
I haven't gone on holidays solely for my wellbeing but I have become very strong at identifying triggers or changes in my mood that might affect me so I am able to stay in front of that and be proactive rather than reactive. For example, time at the beach or going for a walk listening to the music is massive for me to really take a breath. 


Every woman's idea of self-care is different, please tell us what does self-care mean to you? 
For me, it's a beach walk or a home pamper session such as a glass of wine, a face mask and getting my nails painted.


Want to tell your story? Reach out to us via This email address is being protected from spambots. You need JavaScript enabled to view it. and be featured as our next strong, healthy woman.