Strong, Healthy Women Interview Series: Tristan Fahey
Created: 13 September 2019

13 September 2019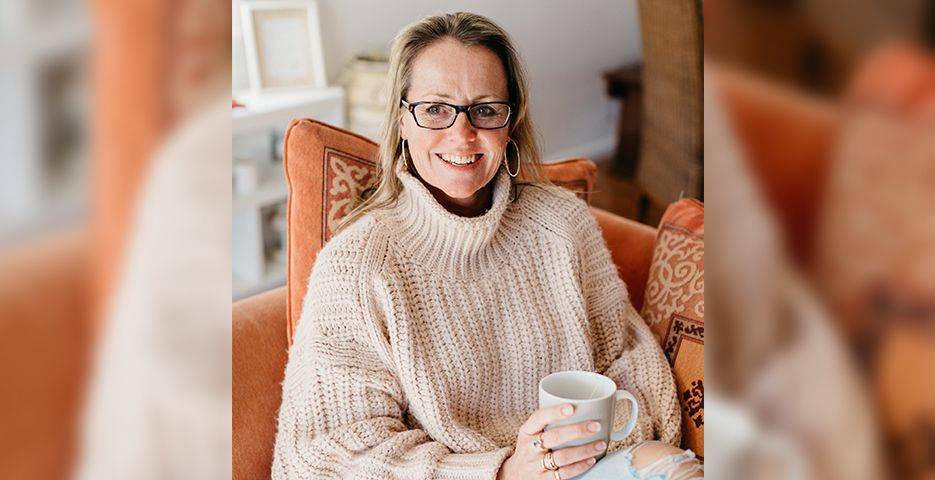 Tristan Fahey is Owner/Founder of Rubifresh Skincare and Rubifresh Wellness. With a background in the science of food, nutrition and skincare, fitness leading and mentoring/coaching, Tristan brings her 30+yrs experience to the world of health, wellness and natural beauty. Tristan is passionate about shifting the conversation from beauty to health, and uses her businesses to focus on aspects of skin health and ageing that help women live well, age gracefully and love the skin they're in. She is a fitness nut, a mother and a passionate advocate for health, wellness, and the power of the human spirit to change the world for good.
Find inspiration as we talk to Tristan Fahey in our #StrongHealthyWomen interview.
---
Hi Tristan! Thank you for being part of the Health and Fitness Travel, Strong, Healthy Women Interview Series, where we are shining a light on the importance of self-care, not as an indulgence but a necessity to reduce stress and general health issues.
Is there such a thing as a typical day for you and what does that look like?
Some parts of my days are like clockwork, some not. I wake at 5.30am and either exercise in my backyard or go to the gym, depending on whether my kids are with me at home or not. This is followed by a simple breakfast of sourdough and coffee and a quiet sit down with my bible before the kids wake up. These things make up the only 'me-time' of my day I can guarantee, so I hold onto them as tight as possible!
After getting the kids off to school I get cracking on my work priorities – and this is where every day is different. Some days I'm on the road doing meetings, some days travelling interstate, some days my team work alongside me, some days are full-days at my laptop until school pick up time. If it's a day at my laptop and I didn't get to early gym, I like to pop out for a lunchtime class to break up the day. It truly makes me more productive, even though my day is short between drop off and pick up. I used to skip lunch, as I never knew what I felt like eating and I was always so busy. I've changed my tune here though – I always make sure I have either healthy leftovers to eat for lunch, or I make one of my famous 'buddha-style' bowls.
After school it's all about the kids and their activities, followed by dinner together, and if I need to I'll bring the laptop out again after they go to bed (though in truth, I often jump in bed when they do as I'm up again at 5.30am…and I'm pretty smashed by 9pm!)
Can you share a time when you felt your well-being was challenged in the past and what did you overcome it?
This might be a strange answer, but stay with me! I run both my businesses from a home office. The room I used as an office had been my office for about 16 years. It held all the files, paperwork and folders for both my working life and my family/home life over approximately 16 years (and this was the age of paper!). It was also the room where all the household 'stuff' was dumped when the house was being tidied for guests (and for anything that couldn't find a home!).
About a year ago I realised that every time I walked through the door into the office, I experienced a very real stress reaction. My breathing became short. My heart started racing. I felt my confidence seep from my spirit, and I became fuzzy in the head. This room was stressful!
I made the decision that a 'clean up' or a declutter wasn't going to cut it – I needed a change of scenery.
I negotiated with my son to swap his room with the office. His room was filled with natural light, had windows on 2 walls, and backed onto the rear deck, where I could eventually put sliding doors so my team could have an external entrance. It totally made sense! And for him, his new room (my old office) was closer to my bedroom so he was happy as larry.
What this change meant (besides lots of work clearing, repainting and moving both rooms!) was that I could design an office to suit my beautiful brand, Rubifresh. It is now a place of peace, contentment, productivity and freshness…and on-brand! It has taken a huge and unnecessary stress out of my life. My team and I all love this space.
PS: Tommy loves his new pad too!
What does being healthy mean to you and how do you keep this at the forefront when life gets unavoidably busy?

For me, health is about making good choices. So even if I am busy, exercise is a huge priority for me – I'll sacrifice most things to get it (except maybe my kids, and if I have to, I'll drag them along too!). I'm also a health nut when it comes to food choices. I know the impact on my energy levels if I don't eat right for my body and brain, and it's not worth it. I love fresh plant-based food. I don't eat red meat out of preference. I don't have a sweet tooth. I don't enjoy fried or fatty styles of food. It's not that difficult for me really. I'm a big supporter of supplements, and add specific functional nutrients to my diet based on specific health benefits.
But before you start rolling your eyes, I do have my weakness and that is wine! Yep, I have too many glasses, too often. I love it. It loves me. We all have our vices – this is mine. So my food choices are pretty automatic, but keeping my wine consumption in check is something I have to stay intentional about.
Interestingly, as I was writing my book "Living Well & Ageing Gracefully" (available on our website at www.rubifresh.com.au) I was inspired to be more intentional with my healthy habits (I was writing about it, after all!).
Sometimes if you surround/immerse yourself in the right literature, habits, people etc, they can provide enough accountability to keep you on track. This is what happened with me during this time.
Have you ever taken a holiday specifically for your well-being? Can you share what the experience was like?
Oh yes!!!! The Golden Door Elysia. Wow! Three nights. Just me. Amazing food. Great education around health & wellness. Time to relax & meditate. Great conversation.
Every woman's idea of self-care is different, tell us about yours?
Well of course, as Founder of Rubifresh natural skin & wellness products (@rubifresh), I'm going to say that keeping my skin and body well-cared-for is a key part of my self care routine! But quite seriously, I do have a tendency to speed through a lot of my daily routines (my dentist says I scrub too hard and too fast!), so when I spend a little bit of extra time on a good but simple skincare routine, I do feel it is a pampering experience that doesn't have to take a long time, and is an important part of me slowing down and taking care…simply.
To be quite honest, my greatest unmet need for self-care is the allocation of genuine 'me-time'. I'm ticking the boxes of good nutrition and diet, plus lots of exercise, so perhaps I often feel like I'm doing OK. But as a single mum running two businesses, and being quite involved with my kids' lives, the idea of setting aside time for myself (other than exercise) seems a little out of my control, so self care becomes about making those good decisions around diet and exercise. I do know the importance of downtime and relaxation, and let's say it is my goal…but I usually fail miserably! Until I hit the wall, that is, and I am forced to take a break.
---
Want to tell your story? Reach out to us via This email address is being protected from spambots. You need JavaScript enabled to view it. and be featured as our next strong, healthy woman.