Strong, Healthy Women Interview Series: Sandi Sieger
Created: 07 June 2019

07 June 2019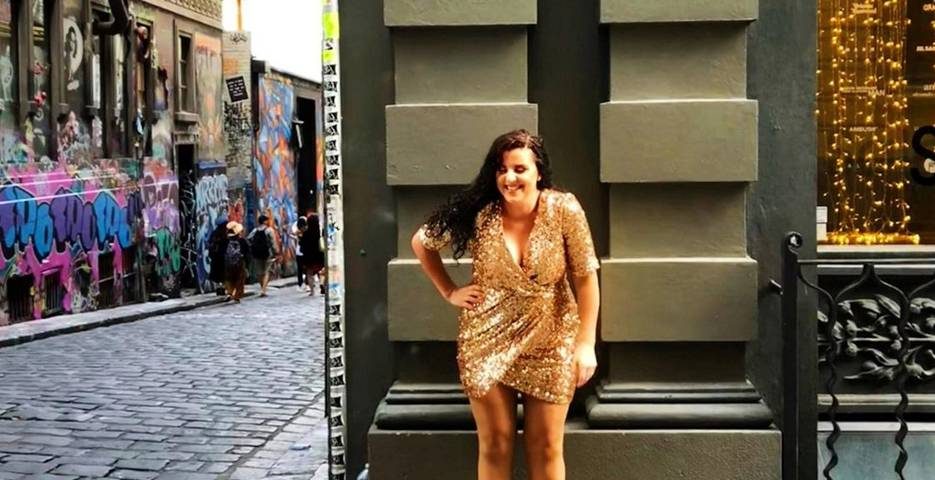 Sandi Sieger started writing when she was six years old. She has the first journal she ever wrote in, which declared, 'When I grow up I want to be a writer,' and included sentiments such as, 'If some kid ever beat me in a running race, I'd probably bash them up.' Sandi is now the Editor-In-Chief of Onya Magazine, an online Australian lifestyle magazine she founded in 2009. She is the Melbourne Correspondent for Forbes Travel Guide, and has worked in social media content creation since 2010, servicing clients across the lifestyle, hospitality, travel and automotive space. When not writing, editing or Instagramming her adventures, Sandi can be found co-ordinating Camp Awakenings, a personal development program for Australian teenagers. Sandi was recently named one of Melbourne's 'Most Influential People'.
Find inspiration as we talk to Sandi Sieger in our #StrongHealthyWomen interview.
---
Hi Sandi! Thank you for being part of the Health and Fitness Travel, Strong, Healthy Women Interview Series, where we are shining a light on the importance of self-care, not as an indulgence but a necessity to reduce stress and general health issues.
As Onya Magazine's director and Editor-in-Chief, is there such a thing as a typical day and what does that look like?
I'm a fairly early riser, so I'm generally up around 6am, if not earlier, depending on the day. On a perfect day, I spend some time journaling and then map out my to-do list and tasks, followed by some exercise. On an imperfect day, I juggle five things at once, generally having just accidentally poured coffee down the front of my dress. What I've come to learn is there's a time for a perfect morning routine of meditation and journaling and exercise, and there's a time for absolutely mad mornings and both are ok.
My days aren't very typical, because my life isn't typical. My job isn't typical. Some days I work from home, other days from the office. Some days I've got back to back meetings, some days I'm at an event, or luncheon, or appearing as a guest on a panel. Some days I'm interviewing someone, or on a shoot, or travelling for work. There's no typical day, but there are typical tasks – writing, emailing, planning, creating content, managing social media channels.
Can you share a time when you felt your well-being was challenged in the past and what you did to turn this around?
I had a pretty intense 18 hour labour with my son, that resulted in an emergency ceasaran due to his declining heart rate. While I was up and walking about the next monrning, the recovery from surgery was difficult. I felt weak and went from a quite fit and active person (even during pregnancy) to be in pain just from walking to the top of my street.
The recovery took some time, and I gained my strength back in time, but it was a real lesson in patience. Sometimes you can push your body, and sometimes you just physically cannot. In those times, you have to learn to take it slowly, one baby step at a time, and not be in a rush to 'get back to normal'.
For me, it was a matter of time, and also keeping my attitude in check – reminding myself to be grateful for what I had, and could do, and knowing that the challenges I faced weren't permanent. 
What are your non-negotiables when it comes to your personal health and how do you keep this at the forefront when life gets too busy?
A walk every day is an absolute non-negotiable. No matter the weather, no matter the length, I squeeze a walk in every day. I absolutely love walking. Sometimes it's a bush walk, sometimes a dog walk, sometimes a power walk, sometimes an intense workout up the 1000 Steps, but it's always a part of my day. It calms my mind, I sleep better and feel calmer.
Have you ever taken a holiday specifically for your well-being? If so where did you go and what did you do?
Last year, I was fortunate enough to spend a few weeks in New York City on my own.
I didn't even know I needed it at the time, but it turned out to be a pivotal trip in making some huge personal realisations, setting goals and realigning myself.
I spent the time living out of an apartment in Chelsea, meandering around the city, meeting new people, exploring and immersing myself in every nook of the city.
What I learnt along the way was the importance of pausing, and the value in spending time alone.
When you're alone, things get really quiet, and it's only when things are quiet that you can hear yourself – what you desire, what you ache for, what sets your heart on fire.
Every woman's idea of self-care is different, tell us about yours?
Getting everything out of my mind and onto paper is super important to me. It keeps me focused and on track but more than anything it offers a chance to calm the chatter in my mind. The process of writing things down – I call it a brain dump – is incredibly therapeutic.
---
Want to tell your story? Reach out to us via This email address is being protected from spambots. You need JavaScript enabled to view it. and be featured as our next strong, healthy woman.