Strong, Healthy Women Interview Series: Lorraine Sarayeldin
Created: 13 December 2019

13 December 2019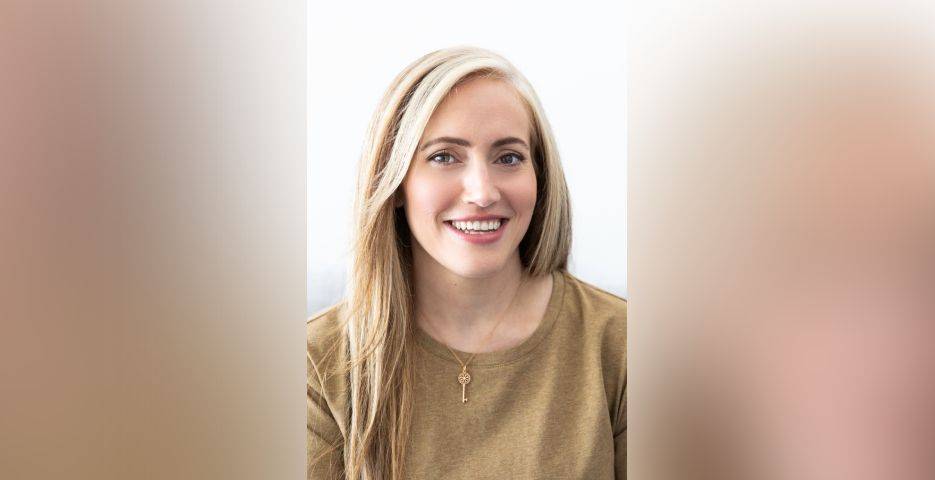 Sydney based mum, Lorraine Sarayeldin, is disrupting family meal time with her simple, delicious and nutritious, plant-based products that promote health and wellbeing for the whole family.

Her brand is called PomPom Paddock and they specialise in Cauliflower Flour Mix.
Find inspiration as we talk to Lorraine Sarayeldin in our #StrongHealthyWomen interview.
---
Hi Lorraine! Thank you for being part of the Health and Fitness Travel, Strong, Healthy Women Interview Series, where we are shining a light on the importance of self-care, not as an indulgence but a necessity to reduce stress and general health issues.
Is there such a thing as a typical day for you and what does that look like?
I am a strong believer of having structure and routine in my day, otherwise I feel like I haven't achieved anything.
A typical day for me generally kicks off around 5:30 am, where I like to fit in some exercise before my workday begins. Unfortunately, breakfast for me is on the go but I do make time to sit down with my daughter to talk about her day ahead. After school drop off, I head into the office and review my 'week in focus' notes over a coffee to shortlist the priorities for the day.
I like to dedicate an hour or so in the late afternoon for reading interesting articles and publications that relate to topics outside of my industry. It motivates me and gets me thinking of how parallel industries can potentially cross! My day ends with home-made dinner with the family, book reading in bed with my daughter and then back into PomPom for a couple hours before my bed time!
Can you share a time when you felt your well-being was challenged in the past and what did you do to overcome it?
I had just taken on a promotion as Project Director for a new master planned community in Western Sydney and the pressure was on. The new role was based on site, which meant an hour and a half drive each way to and from work. I was doing very long hours & wasn't making time to look after myself. After a few months in the role, I was increasingly feeling very tired throughout the day and one time almost feel asleep at the wheel on the way to work.
After this scary moment, I made an immediate change by signing up at my local gym, getting a personal trainer on board and fitting in a workout 3 mornings a week. It drastically changed my energy levels and overall well-being and I have kept it going ever since and that was over 8 years ago!
What does being healthy mean to you and how do you keep this at the forefront when life gets unavoidably busy?
I'm a firm believer in putting one's health and wellbeing first in order to function at your optimum level and be the best you can for yourself and others around you. From regular exercise, to the food I eat and even the people I choose to be around, all these facets I believe contribute to my overall health and wellbeing.
Health to me starts with your mindset. If you have the right mindset, regardless of your environment, especially when it gets super busy, you have a strong foundation of good habits to fall back on. Being healthy is all about doing things that feel right for you and that make you feel great.
Health to me is also respecting and nurturing your body and mind. Your mental wellbeing is just as important as your physical wellbeing. When it gets busy, my 'good' habits continue to kick in. I wouldn't dream of breaking my morning ritual of giggles over breakfast with my daughter and early bird training sessions!
Have you ever taken a holiday specifically for your well-being? Can you share what the experience was like?
I think having holidays, even small getaways are super good for the soul. It's important to re-charge and get yourself into new environments that are exciting, interesting and comforting to you. I had a 'me' time holiday about a year or so ago, where I spent four days up north, at Byron Bay at an eco-retreat. I had some time to reflect, re-energise and focus on me. This involved sleeping in; which is very rare for me, massages, pool time and exploring new cafes. I felt so energised and relaxed at the same time- highly recommend it!
Every woman's idea of self-care is different, tell us about yours.
Self-care to me starts with having enough sleep. I like to get at least 7.5 hours sleep, especially during the week. I feel my mind is clearer and focus is sharper when I get the right amount of shut eye.
I like to also have 'me' time, which involves having time out to do something that I enjoy and relaxes me. This is when I like to book in a massage, go for a swim or simply catch up with friend over lunch.
To me, self-care also involves learning about new things through reading. I find it very satisfying when I am actively broadening my knowledge base. Especially when it is in areas I am most passionate about, such as food, travel and design.
---
Want to tell your story? Reach out to us via This email address is being protected from spambots. You need JavaScript enabled to view it. and be featured as our next strong, healthy woman.