Strong, Healthy Women Interview Series: Ayesha Hilton
Created: 10 January 2020

10 January 2020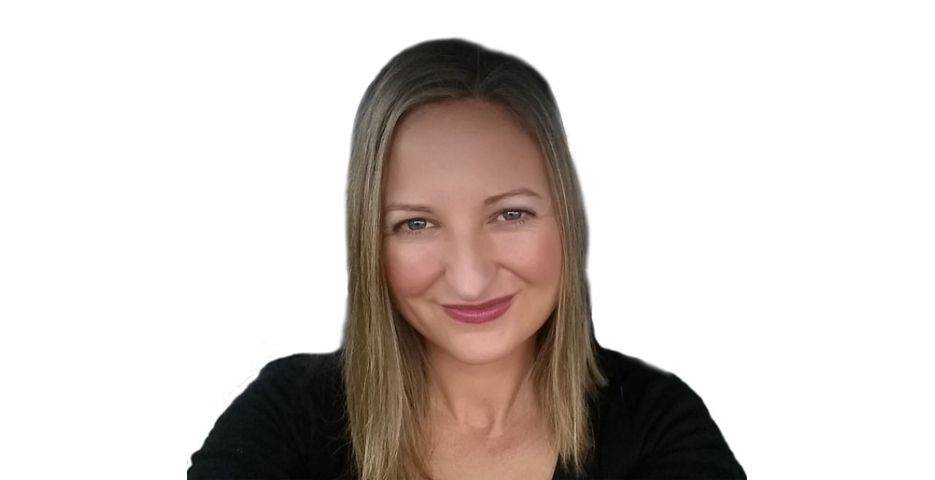 Ayesha Hilton is a biz bestie mentor to women around the world. She is passionate about supporting women doing their soul work and making a great income – without sacrificing wellbeing and relationships. She runs the Blossom Success Academy, a mentoring and community for soulpreneurs. Ayesha is also an Amazon best-selling author and has written a number of books, created journals and colouring books.
Find inspiration as we talk to Ayesha Hilton in our #StrongHealthyWomen interview.
---
Hi Ayesha! Thank you for being part of the Health and Fitness Travel, Strong, Healthy Women Interview Series, where we are shining a light on the importance of self-care, not as an indulgence but a necessity to reduce stress and general health issues.
Is there such a thing as a typical day for you and what does that look like?
A typical work day means getting woken up at the crack of dawn by my 8-year-old son and then trying to wake my teenage daughter.
I like to journal first thing before I get out of bed and sometimes my son journals with me. Once I'm up, I have a drink of warm water with lemon (I usually fast until lunch time). Then I get the kids organised for school and drop the them off.
If have time and the weather is suitable, I go for a nice walk in nature. I have several regular walks I like to do near my house. I used to listen to podcasts, but now I just allow myself to think and be. This has helped me create more spaciousness, to be fully present and not be in a constant state of distraction.
Once I am home, make a cup of green tea, light my oil burner and a candle and start my work day.
Can you share a time when you felt your well-being was challenged in the past and what did you do to overcome it?
My well-being and health were challenged when my teenage daughter was seriously unwell for months and months. I lived in a state of constant stress and hyper-vigilance. I gained weight, I didn't exercise, I didn't sleep well, and I felt tearful most of the time. There was a sense of hopelessness that I had experienced before in my life and that was scary. I didn't know how I would get through it.
During that time, I sought as much support as I could. One of my strengths is being able to ask for help. I knew I was near breaking point and I was honest with the people in my life. I saw a counsellor every week. I stepped back from work and prioritised myself and my child. My current partner, my ex-husband, and my friends rallied around me to support me.
What does 'being healthy' mean to you and how do you keep this at the forefront when life gets unavoidably busy?
When I am not feeling healthy and well resourced, it makes life as an entrepreneur and mother so much harder. I am like the temperature gauge for the whole household. No one is in a good mood if I'm not.
So, I have learnt to prioritise my health and wellbeing. When I am being healthy, I eat good food, I move my body, I express and process my emotions, and I create opportunities for downtime and connection so I can replenish myself.
One of the biggest things I have done is to schedule breaks into my calendar to make sure they are prioritised. I tend to get sucked down the rabbit hole of work and before I know it, I haven't moved for hours. I often meet my partner for a walk and chat at lunch time. This is a great time to connect with him without my children around and to break up my work day with some movement. As someone who works alone from home, it is also important for my emotional health to meet friends for lunch or cuppa at least once a week.
Have you ever taken a holiday specifically for your well-being? Can you share what the experience was like?
I went on retreat in Hawaii for ten days. This was a big deal and required a lot of organisation and support. My husband (now ex) cared for the children. My son was only three, so it was a challenge to leave him. I missed him most on the flight home, I couldn't wait to see him. He and his dad met me with a big placard saying, "Welcome Home Mummy." That is a memory that I treasure.
The retreat was amazing and I got so much out of it. I meditated, swam with dolphins, walked on the beach. As a mother, it was great to have some time to just be with myself. I didn't have to care for other people or worry about washing and meals. I actually didn't feel guilty because I knew how much I need this and that it would replenish me.
One of my intentions is to go on a retreat once a year so that I can have time to myself. I love travel and being pampered, so I am keen to create more opportunities for these in my life.
Every woman's idea of self-care is different, please tell us what does self-care mean to you? 
Self-care for me is about filling up my cup so that I can enjoy my life. Sometimes, self-care is as simple as having a bath by myself and reading a trashy novel. At other times, it means having firm boundaries and saying no to things that I don't really want to do. I also have a cleaner – that's a great act of self-care for me.
I have also found that self-care can be doing something that I have been procrastinating about or putting off, such as decluttering a certain area of the house or doing my tax return. The thought of doing it is distracting to being fully present, so as an act of self-care, I will schedule a time to do that task.
The biggest self-care act I prioritise is guarding my sleep. As someone who has experienced insomnia for much of my life and having a child that gets up around 5:00 am, sleep is sacred to me. I have times where I don't prioritise sleep because I'm binge watching something on Netflix and I want to find out what happens, and I pay the price the next day. Going to bed at a regular time makes a huge difference to my quality of life and to that of my family.
---
Want to tell your story? Reach out to us via This email address is being protected from spambots. You need JavaScript enabled to view it. and be featured as our next strong, healthy woman.