Strong, Healthy Women Interview Series: Amy Marshall
Created: 23 August 2019

23 August 2019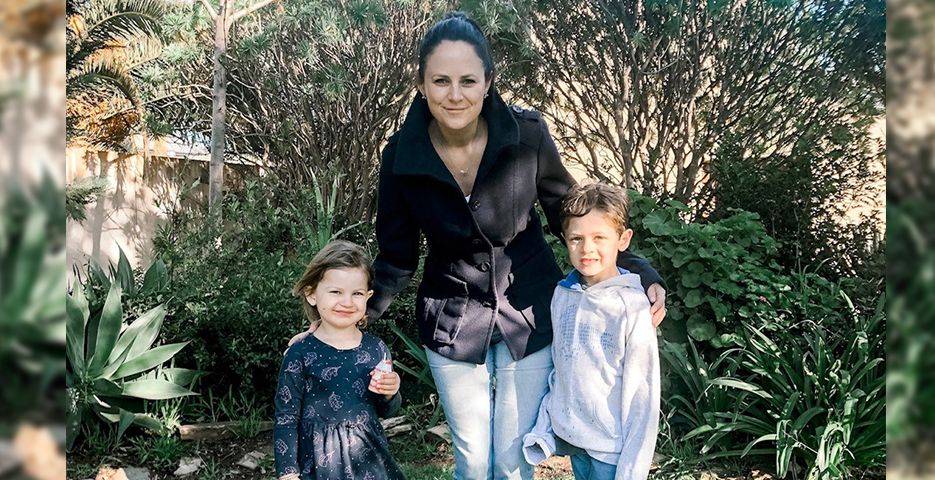 Amy Marshall is the founder of jamesdaisy. She started jamesdaisy after having her second child, Josephine who is now 3 (Freddie who is 5). Prior to having two beautiful children, Amy had been in the advertising industry working as a producer in some of the worlds largest agencies. She worked on local, national and international television commercials and loved every minute of it!
Having children changed everything and she struggled for a few years with changing priorities relating to career, a changing identity of her own now and experiencing what in retrospect she can now see was a form of post natal depression. Selfcare and accepting help became necessary for her, she quickly brought the sun back out in her life! This was the driver for creating a 'hub' for busy women. She had created jamesdaisy to be a place for women to find services & businesses, received discounts, have access to downloads and guides and give aways. She LOVE finding businesses with similar philosophies (like Health and Fitness Travel) and connecting my members (we have almost 1600) with them.
Find inspiration as we talk to Amy Marshall in our #StrongHealthyWomen interview.
---
Hi Amy! Thank you for being part of the Health and Fitness Travel, Strong, Healthy Women Interview Series, where we are shining a light on the importance of self-care, not as an indulgence but a necessity to reduce stress and general health issues.
Is there such a thing as a typical day for you and what does that look like?
Every day is different running your own business! Generally, my family and I (husband, 5 year old Freddie & 3 year old Josie) are early risers. I always have 10-15 minutes on the couch giving my two a cuddle. I love this time of the day – they are still waking up and having this little time is the best way for me to start the day. After the next manic hour or two involving getting everyone out the door I come home to do a few hours work and get anything urgent done. This means that before lunch time I can fit in some moving! Around 11am I will on most days spend an hour moving. To keep exercise interesting and fun I always do what it is I feel like, not what I think I should. This could be a walk with music, a more intense run, I have an amazing yoga studio around the corner or I even head to the back yard and to some circuits. The key for me is to keep it fun and don't force myself to do a run if I don't feel like it. A walk is ok on that day.
This means by lunch I am feeling pretty good and the rest of the day I have set out for an amount of time on the business, organising promotions, working on strategy, social media or good ol' admin!
From school pick up to 8pm is a little blurry! But it's a combination of, making lunches for the next day, readers, bath time, dinner, stories and a sentence or two with my husband!


Can you share a time when you felt your well-being was challenged in the past and what did you overcome it?
Most certainly! It is the reason I started jamesdaisy. My previous career was as a producer in television advertising. It was a high intensity job with often long hours and I loved it. I was pretty good at juggling a lot, working with many many people all the time, forward planning, scheduling, and all while keeping a cool head when problems arose… I had my first baby at 35 and was pretty sure Id just transfer over all those skills and motherhood would be a snack….. So that didn't happen! I was, like many, overwhelmed, exhausted and emotional. For the next 12 months, in retrospect I had a form of post natal depression and high anxiety. Running on empty constantly. and my only focus was my new baby. He wasn't a great sleeper and I barely slept. My wellbeing suffered enormously.
Overcoming this for me did happen naturally. As Fred reached one and sleep became a little more regular my mind became clearer and I could see the place I was in. Having a clearer mind meant I was able to make better decisions when it came to looking after myself. I started walking & exercising again & taking also taking some much needed   time out. I also started accepting help when I needed it and pushed away the feelings of guilt about 'me time'. I became a better friend, wife and most importantly mother when I was looking after myself.
Based on this year Jamesdaisy was borne. My business has evolved over the years but the values have remained. We are about connecting busy women with ways to outsource and find 'me time'.  
What does being healthy mean to you and how do you keep this at the forefront when life gets unavoidably busy?
Being healthy to me means an all round life of conscious decision making when it comes to my health and moderation. I enjoy a very balanced life. I like healthy food but I don't restrict myself, I enjoy exercise but I don't push myself to do workouts I don't enjoy, mostly we are early to bed and early to rise family but my husband and also enjoy a night out.
If I feel balance in my life I not only feel strong and capable physically I feel it mentally.

Have you ever taken a holiday specifically for your well-being? Can you share what the experience was like?
I haven't but I plan to!! It has been a long term goal that when my children are old enough,  I will  take 5 or so days on a well-being holiday. We are not quite there yet but I can't wait. We spend a lot of time on Kangaroo Island in South Australia. This time is always quiet, fun family time which for me is a form of selfcare.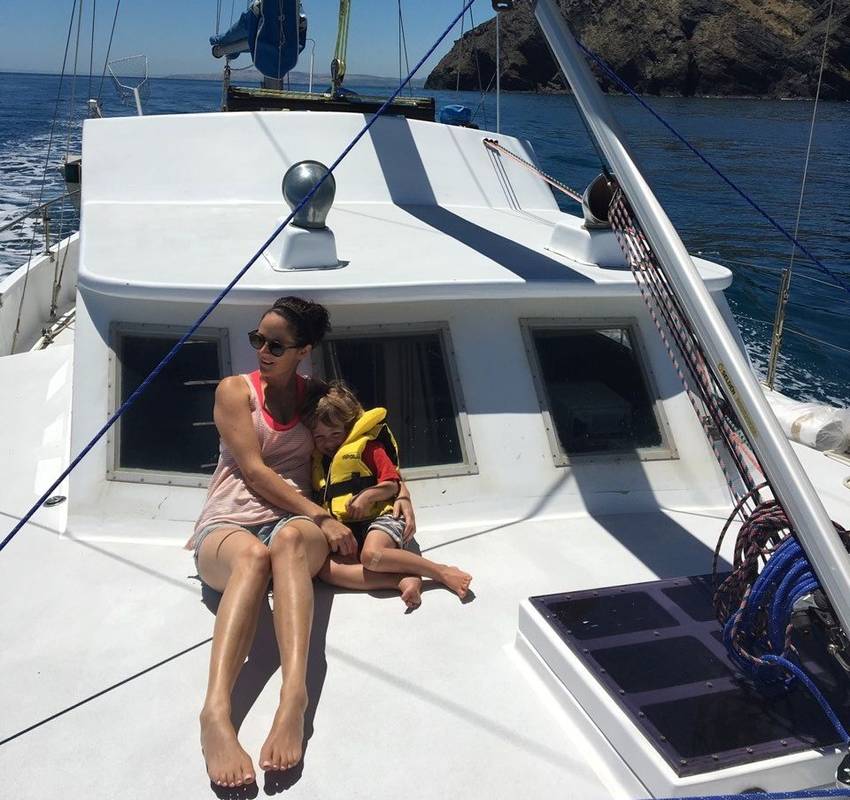 Every woman's idea of self-care is different, tell us about yours?
I am a massage fiend!!! I LOVE having a relaxing massage so for me this is my absolute treat and I do it probably once a month. I feel so amazing after and it's time all to myself.
At the moment self care is also completely switching off from work! This year has been a huge year of growth and change for jamesdaisy, and I have found that as it becomes my full time work focus I need to actively make time to put it to the side on weekends.
Having my own business I love means that it can be all-consuming. Self care is switching off, not being distracted when with my family and being totally present. Weekends spent fishing and sailing with my husband and kids are the best kind of self care I can imagine right now.


---
Want to tell your story? Reach out to us via This email address is being protected from spambots. You need JavaScript enabled to view it. and be featured as our next strong, healthy woman.