Strong, Healthy Women Interview Series: Alisha Lynch
Created: 06 September 2019

06 September 2019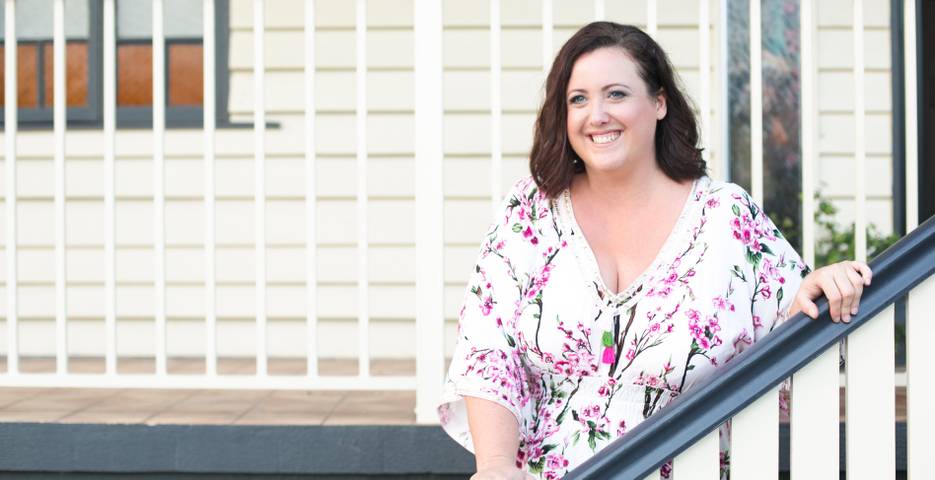 Alisha is a naturopath, creator and owner of the Naughty Naturopath Mum flower essence range, blogger and mum to two young scallywags. Alisha loves to motivate and inspire people to keep healthy with her passion for gut health and encourages making good choices in life, especially in the areas of food and nutrition, emotional support like her flower essence remedies and keeping our stress levels down. She also likes to remind us that no-one is perfect and we often need to make mistakes to learn and occasionally be a bit 'naughty'! Her belief is that balance and having fun in life are the most important things to achieve for our emotional and physical health.  
Find inspiration as we talk to Alisha Lynch in our #StrongHealthyWomen interview.
---
Hi Alisha! Thank you for being part of the Health and Fitness Travel, Strong, Healthy Women Interview Series, where we are shining a light on the importance of self-care, not as an indulgence but a necessity to reduce stress and general health issues.
Is there such a thing as a typical day for you and what does that look like?
I have a very typical day during the week which looks like this - Wake up, check e-mails and then get kids off to school. After school drop-off I go on a 45 minute walk, I'm very lucky to have two amazing nature spots nearby to walk in (a bushland and a parklands) and when it's too hot, I walk on a treadmill at the gym. After this, I usually go either to my home office or my main office where my team works. I work until lunchtime and then after some lunch, I generally do things like groceries, dinner prep, running general errands etc. until I pick the kids up from school. Until dinnertime I hang with my kids and then after dinner, I usually end up in our home sauna for 30 mins with my husband and then catch a show or two on Netflix before reading in bed and finally asleep!

Can you share a time when you felt your well-being was challenged in the past and what did you overcome it?
There are many times when I my well-being was challenged but I will share a significant one which was when my son was 9 months old and got very sick. We had a lot of time in and out of hospital and all my self-care and sanity went out the window! To be honest, the main thing that helped me overcome this was TIME. It took a while before I wasn't running on adrenaline and cortisol anymore. I also spoke to a psychologist to help me work through the trauma and then I was able to start factoring myself in again to my days! I started slow by doing a small 10 minute walk a day and eating better and then made sure to start booking regular appointments in again to help take care of myself like fortnightly massages and acupuncture.
What does being healthy mean to you and how do you keep this at the forefront when life gets unavoidably busy?
I've always maintained that health is a journey and you never reach that perfect state of health. So being healthy for me means making more good decisions than not so good ones but still allowing the odd blow out! And if you make your good decisions into habits, then these will maintain you even when life gets crazy busy because you are already in the habit of doing them! My walks are non-negotiable unless one of my kids is home sick from school or I'm unwell myself. Making this a priority in my life helps to clear my mind every day which then has the domino effect of helping me make better decisions when it comes to my food choices and what time I get to bed or how many wines I choose to have on the weekend!
Have you ever taken a holiday specifically for your well-being? Can you share what the experience was like?
I sure have! For the last three years I have treated myself to a stay at a health retreat near where I live called Gwinganna. This place is pretty magical and I've done a few retreats there now including a 7 day detox, a wellness weekend and a 5 night optimum health retreat. These stays are always completely restorative as I have no other responsibilities at this time and am completely looked after with beautiful natural surroundings, organic foods, wellness seminars, body movement classes and spa treatments. I'm also offline completely which does amazing things for me as running an online business means it takes a holiday like this for me to completely unplug. To have all my meals prepared for me, my bed made every day and all I just have to do is just turn up at the next wonderful guided walk, yoga class or massage is my version of heaven!
Every woman's idea of self-care is different, tell us about yours?
Beating ourselves up for not being a picture of health every minute of the day causes more damage than doing that thing we chose.
My version of self-care is doing something every day that makes you feel good. This could be a walk or it could be eating a healthy salad in the sun at lunchtime or it could be taking a mental health day and lying on the couch watching Netflix with some chocolate on hand! Self-care to me also means not beating yourself up for making any decisions that don't serve your health journey because they are just going to happen so we should factor them in because we are human and not robots! Beating ourselves up for not being a picture of health every minute of the day causes more damage than doing that thing we chose. So if you are going to have a blow out of any sort, you may as well enjoy yourself without the side serving of guilt and get back on your health train afterwards. Life is too short to not enjoy ourselves!
---
Want to tell your story? Reach out to us via This email address is being protected from spambots. You need JavaScript enabled to view it. and be featured as our next strong, healthy woman.